News
Namita Thapar Slams Toxic Work Culture & People Working Long Hours & We Can't Agree More
The work culture in India is certainly very demanding as companies want their employees to work for long hours, take minimum leaves, attend office even if they are sick, etc. and what makes an employee obey the demand of organizations is the bitter truth that there are many people waiting for replacing him if the employer fires him.
What makes things worse is that many entrepreneurs especially the young ones try to boast of working long hours for their startups or brands, not because they are workaholic but because they love the grind. Such entrepreneurs promote toxic work culture in the country, in fact they normalize it and this gives an impression to the younger generation that working long hours, not having time for family, not having time for proper meals, not having work-life balance, etc. is not bad but it is what makes a person successful.
The good thing is that few intelligent Indian entrepreneurs have talked about the repercussions of toiling the body and mind heavily and asked companies to ensure a healthy work culture in order to keep their employees happy and productive.
Recently Namita Thapar, whom we saw on the business reality show Shark Tank India season 1 as a judge and who is also the Executive Director of Emcure Pharmaceuticals, opened up on this matter and expressed her opinion on the micro-blogging site Twitter. She categorically states that working for long hours, travelling a lot or having no time for family is not a badge of honour. She further asks organizations to fix work-life balance so that we can have mentally fit and productive generation next.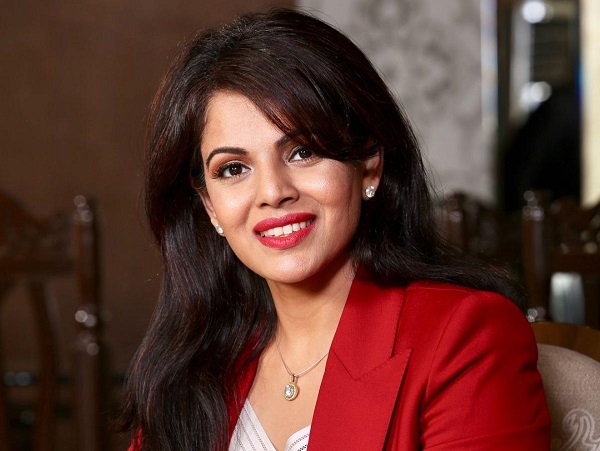 This is what we tweeted, "Stop wearing 'I work long hours, I travel a lot, I have no time for family' as a badge of honour, let's fix work life balance at all companies so we have a mentally fit & more productive generation next that get quality time & involvement from both parents."
Stop wearing ' I work long hours, I travel a lot, I have no time for family' as a badge of honour, let's fix work life balance at all companies so we have a mentally fit & more productive generation next that get quality time & involvement from both parents.

— Namita (@namitathapar) June 10, 2022
Twitterati also agreed with what Namita Thapar tweeted and some of them shared their stories or opinions as well. Here are some selected reactions:
#1
Exactly Ma'am. Our Country has a toxic 6 days work culture, especially in the Private sector regarding desk jobs. It's time to normalize 5 days work culture with adequate work hours & calendar holidays that honor our Indian Labor Codes 😇

— Rohit Kapoor 🇮🇳 (@IndianTrainFan) June 11, 2022
#2
Why do I see such posts mostly from women leaders?
Most men out their telling you to "love the grind". It speaks volumes of how women, because of all the pressures & multi-tasking, have to imbibe work-life balance to survive :/

— Devika Chopra 🖊 (@ilah108) June 12, 2022
#3
Plus these toxic companies where half the mgt are soft spoken. get you in. Then there are these other group of "project managers" who take inspiration from drill sergents to be disrespectful, shout, put you down, later do what you were suggesting but take credit for it or from

— Tushar Kapila (@Tushar_Kapila) June 11, 2022
#4
A very valid point,which is also the need of the hour. But,such is the state of organizations that investors/ promoters have transitioned into the role of money lenders and are quick to get into ROIs of the world . Impatient for results and thus the current state of affairs .

— Ashish Sinha (@triashish) June 11, 2022
#5
Such a true echo of every parent!!

— Archana (@archanarangi85) June 10, 2022
#6
Moreover, corporate companies have clauses like "Companies can ask you to work as long as they want, they can ask you to work even on weekends"
Trust me it's not the employees working long hours on their own will, but it's their only option because this company will replace them

— a. (@abhaysrivastavv) June 12, 2022
#7
Resonate completely. No organisation has the quantum of work (ie paid Projects) that calls for overworked employees. If someone does, obviously they have the money to increase their team size. Let's do things right the first time.

— Suuresh Ramachandran, Founder|CEO|CCO, Eye-Q Films (@suuresheyeq) June 10, 2022
#8
My wife works for E&Y. Never seen a firm with a more toxic work culture than this firm. She is leaving right after her probation ends. I dont know how the firm is standing with such a high employee turnover

— Tushar Jain (@tusharjain95) June 11, 2022
#9
Let's implement this rather: value to productive hours (not to exceed 8hrs), value the employees who are the backbone of operations, distribute money equally towards the lower band rather keeping it with the upper band.
This is a work culture of Foreign co. Y can't we have it.

— TheDarkKnight (@prasadsuvarna24) June 11, 2022
#10
One of the biggest challenges to mental health in today's world is caused by the pressure of demanding workplaces. Companies promoting a healthy work-life balance will help improve mental health & quality of life of their employees, & also have productive & creative employees!

— Pause (@pause_family) June 10, 2022
#11
बिलकुल सही कहा, आपने।

— Vaibhav Matere (@vaibhav_matere) June 10, 2022
What are your views on this matter? Do you also agree with Namita Thapar?
Share Your Views In Comments Below