Politics
Narendra Modi Asks People To Donate For BJP Party. Users Say "15 Lakh Mein Se Kaat Lo"
Amidst all the hype of 2019 elections, Prime Minister Narendra Modi has asked his supporters to donate/contribute to the party. Narendra Modi took to Facebook and announced that people can contribute to the party using the 'Narendra Modi Mobile App.'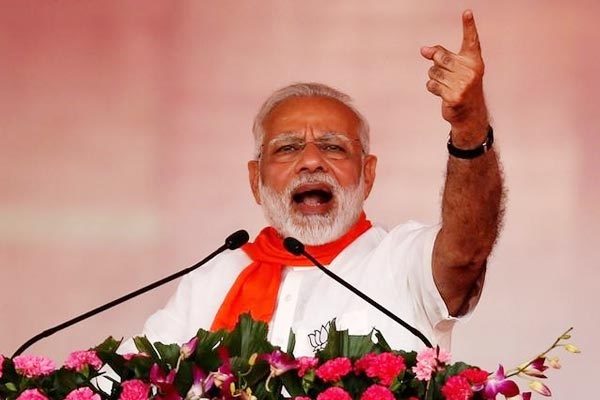 Sharing a sample receipt, Prime Minister wrote-
Contributed to Bharatiya Janata Party (BJP), via the 'Narendra Modi Mobile App.'
I urge you all to contribute to the Party through the App and spread the message of transparency in public life.
You can also check the picture below-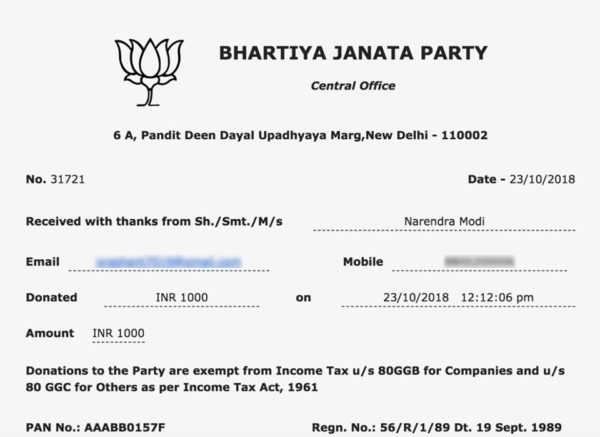 However, it seems people haven't forgotten the promise of Rs 15 lakhs to everyone by Narendra Modi. Replying to his post, several users suggested him to cut the money from Rs 15 lakhs he was supposed to give and some of them also talked about the petrol prices. Have a look at the comments-
#1

#2

#3

#4

#5

#6

#7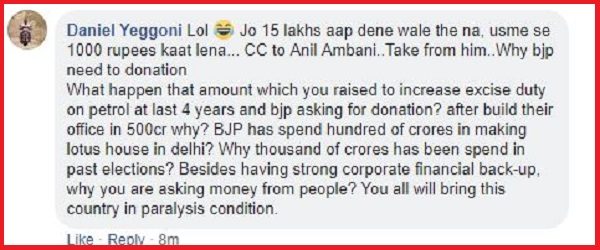 #8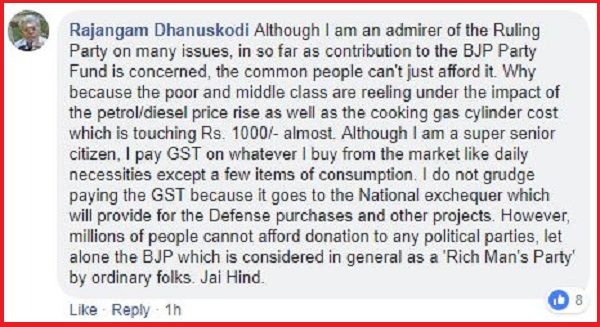 #9

#10

Now that's really hilarious. But we know Modi Ji has millions of supporters who will happily contribute to the party funds. Do you agree?
Share Your Views In Comments Below