Bollywood & TV
Naseeruddin Shah Gets Slammed On Twitter After Making Insulting Comments On Virat Kohli
Virat Kohli is one of the best cricketers in the world, still he has been on the receiving end from so many people and critics all through his career. Not for his cricket but for his on field behaviour.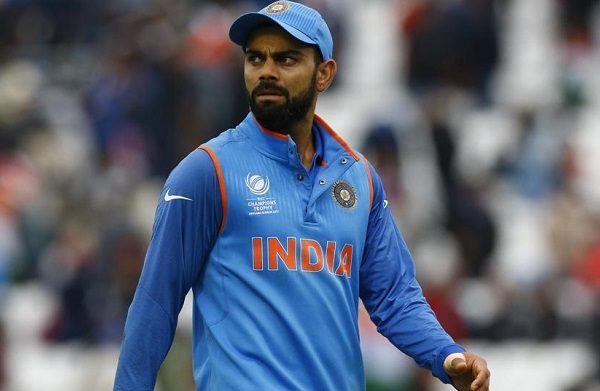 The way Virat Kohli deals with other cricketers on field has always been a reason to worry for his fans and admirers. Though he has improved a lot but he still has a long way to go.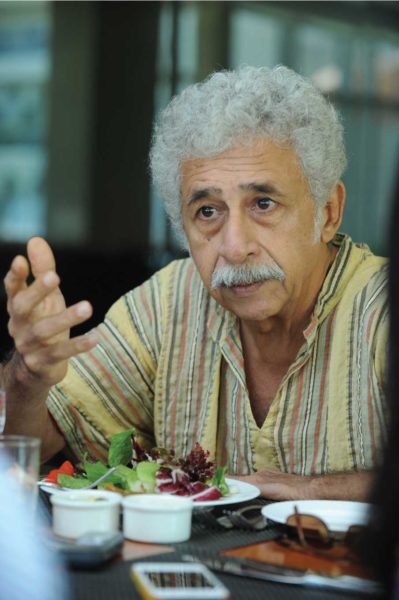 Recently, Bollywood veteran actor Naseeruddin Shah slammed Virat Kohli openly on Facebook and called him a worst behaved player. He took to Facebook and wrote-
Virat K is not only the worlds best batsman but also the worlds worst behaved player. His cricketing brilliance pales beside his arrogance and bad manners.. And I have no intention of leaving the country by the way
Since, Naseeruddin Shah criticized Virat, Twitterati is slamming him badly. Have a look at some reactions-
#1
#NaseeruddinShah तुम्हारी ना तो इतनी औकात है। ना संस्कार। @imVkohli is very well behaved player". More over it's a fact, there is less or nil faithfulls in ur community.. people like u nd @Javedakhtarjadu provin it @ETPanache#ViratKohli #Kohli #INDvsAUS https://t.co/kJwggMucRp https://t.co/OENfvRcmUa

— AmitKG (@AmitKG14) December 18, 2018
#2
With all due respect to #NaseeruddinShah , any statement against India or @imVkohli , we fans be like pic.twitter.com/Z7B8O7FdQl

— Ayushman Ray (@callayush) December 18, 2018
#3
#NaseeruddinShah tears apart @imVkohli for his bad behavior.
Also praises him for his cricket.

I can't stop laughing at the Last Line.#ViratKohli #Cricket #Bollywood pic.twitter.com/Uwvit5tQWH

— Gandharv Sharma (@_gandharv_) December 17, 2018
#4
Virat.. I want to be famous …#NaseeruddinShah pic.twitter.com/lWwdhYgBNf

— Rahul More (@rahul_more_001) December 18, 2018
#5
Friend – bro, did you saw what #NaseeruddinShah said about #Kohli
Me – Who?
Frnd – famous actor who played as himself in Sarfarosh
Me – I thought he was..
Frnd – no, he is still..
Me – well, i don't give a F about him
Frnd – me too, timepass karne ko aur koi topic nahi tha 😂

— 🇮🇳Dean S Hunter🇮🇳 (@deanarayan) December 18, 2018
#6
Why #NaseeruddinShah is unhappy from #ViratKohli ?

Because he chose Ravi Shastri over him agar alcoholic hi coach Lena tha to Naseer q nhi.
😂 pic.twitter.com/FSVH1v67iB

— Gabbar (@LogicalGabbar) December 18, 2018
#7
#NaseeruddinShah whether you live in India or get out of India, we don't give a fuck, but just to gain relevance, don't defame our exceptionally relevant & super talented @imVkohli also, how can 3rd class actors like you, understand sporting aggression? RIP Shah, Retire in Peace

— Fearless Indian (@FearlessIndian1) December 18, 2018
Do you think people are right to troll Naseeruddin Shah or he has a point?
Share Your Views In Comments Below