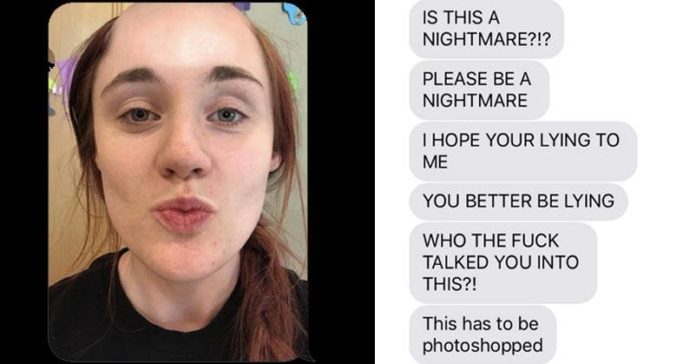 As they say that if a person loves you truly, he or she will accept you as you are and will never try to change you but nowadays, looks matter a lot and bald women don't have a good chance of getting or retaining a boyfriend.
The technology has not only made it easy for us to remain in touch but also given us an option of playing jokes on another person and enjoy a little.
A naughty girlfriend used an app to play a prank on her boyfriend by sending half bald photos of her and the boyfriend was seriously freaked out. She posted the screenshots online later on, and at present, this incident is going viral on the Internet.
Here is how she started:
NOOOO, It can't be real!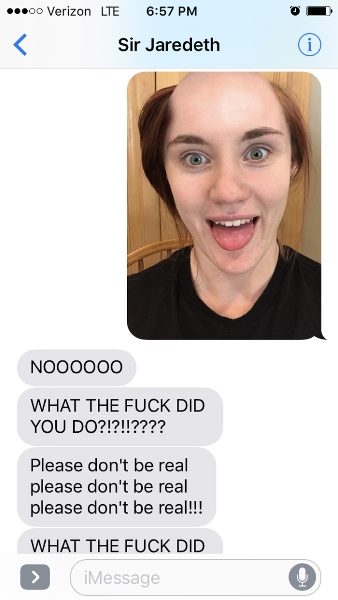 If it's a trick, it's not cool and I don't like it!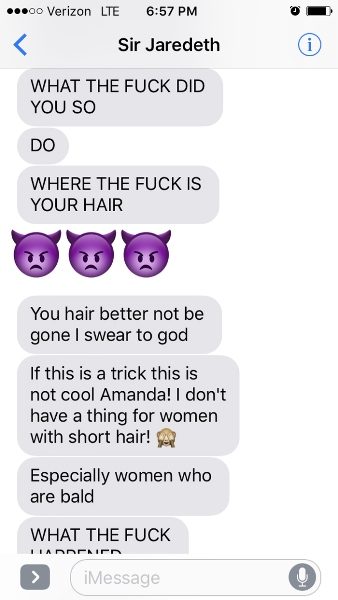 And she sent another heartbreaking selfie: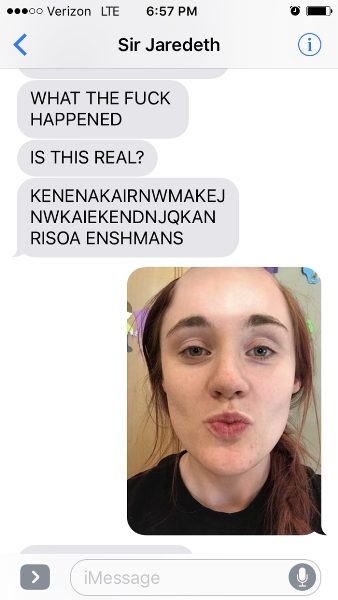 Why did you do it? What if it doesn't grow back?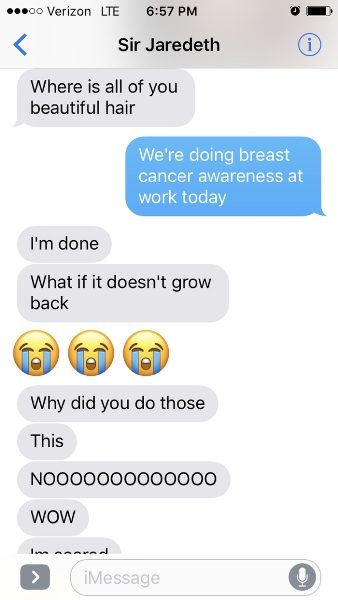 It became uglier and more awful for the man when she sent one more pic: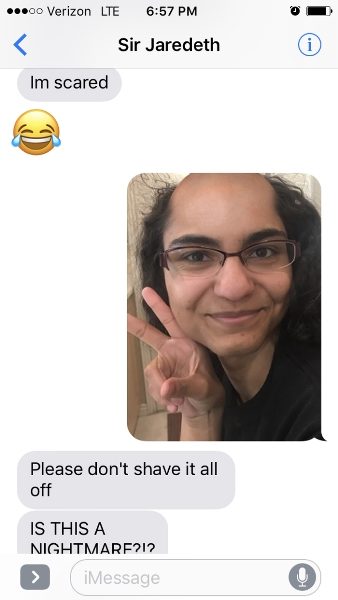 This has to be photoshopped!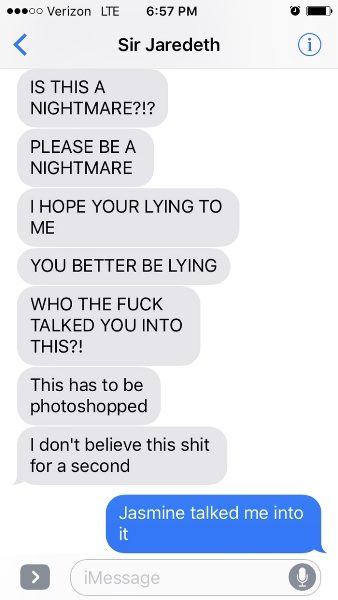 I don't believe it to be true!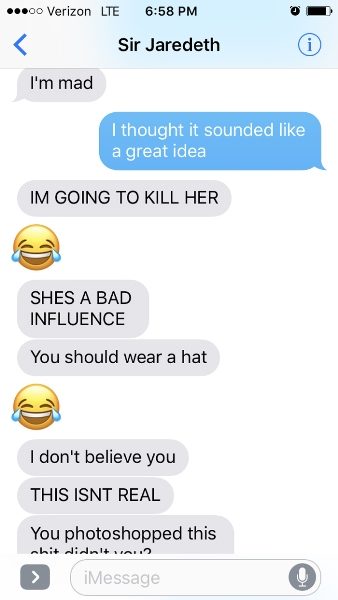 And she didn't reveal the mystery: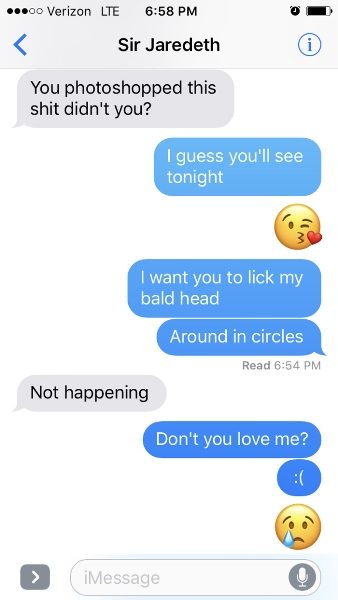 What weird desires she had in her mind…. 😉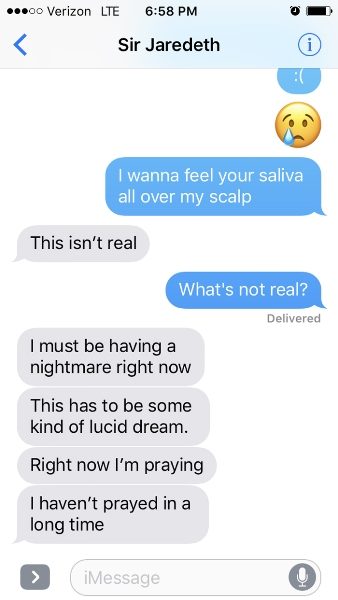 This is definitely one of the best pranks that has been played in the recent times but if you try something like this, be sure that the other person on whom you are going to play the prank has a strong heart.
Share Your Views In Comments Below