Sports
Naveen Reacts To "Kohli, Kohli" Chants In Stadium, Speaks On Working With "Legend" Gambhir
The Afghanistan cricketer Naveen-ul-Haq has become a household name after his scuffle with the Indian cricketer Virat Kohli during a match between Royal Challengers Bangalore and Lucknow Super Giants. The 23 years old cricketer has been making headlines on a regular basis if not for his performance on the field then for his social media activity and his celebration style on the field.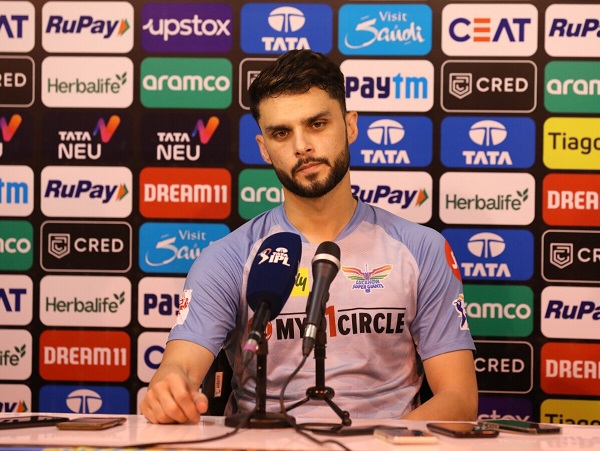 Naveen-ul-Haq has left no chance of taking a dig at RCB and Virat Kohli and he has also faced the wrath of fans of Virat Kohli constantly, even in the stadiums he was heckled by the crowd. Whenever he fielded on the boundary during the matches, fans of Virat Kohli troubled him by chanting the name of their favourite cricketer.
During the press conference which Naveen attended after MI vs LSG match got over, he was asked about the trolling and booing that he faced. He responds by saying that he enjoys it whenever the crowd chants 'Virat Kohli' or any other player's name because it makes him more passionate for performing well for his team. He further says that the outside noise has no effect on him as he focuses only on his cricket and his own process. He goes on to say that crowd chanting or anyone saying anything to him has no effect on him because as a professional cricketer, it is pretty common. Naveen-ul-Haq further says that when a cricketer doesn't perform well, then fans troll him but when he performs well, then the same people will appreciate him by chanting his name and all this is a part and parcel of the game.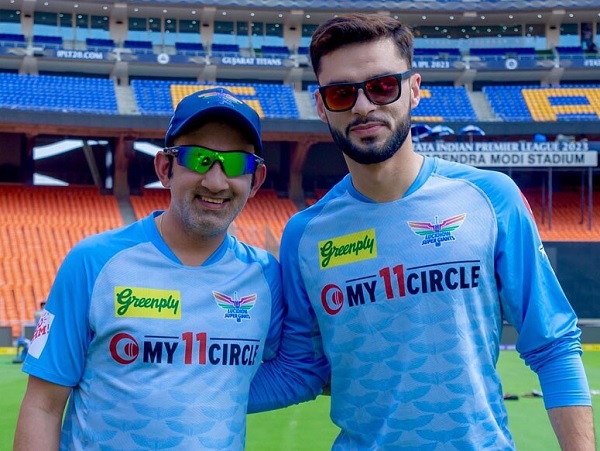 Talking about LSG mentor Gautam Gambhir, the Afghanistan cricketer states that everyone should support their players whether it is mentor, coach or player. He says that he will stand for each teammate and this is something he will expect from his teammates as well. Naveen further says that LSG mentor GG is a legend and he is highly respected in India because he has contributed a lot to the Indian cricket. Naveen says that he respects Gautam Gambhir a lot as he has learnt many things from him including how he should go about his cricket on-the-field and off-the-field as well.
Well, one thing is for sure, next year the contests between RCB and LSG will be highly intense. Agree?
Share Your Views In Comments Below