Entertainment
Netflix Jokes About Andhadhun Having Radhika Apte In It, The Twitter Reactions Are Hilarious
Netflix India has probably one of the most hilarious accounts we've come across. The best part? That they're not afraid to make a joke at their own cost.
A few weeks ago, Radhika Apte became the most trending meme when she began to appear on every single Netflix India original. Those were some of the best memes we'd seen in 2018. And Netflix joined in the fun!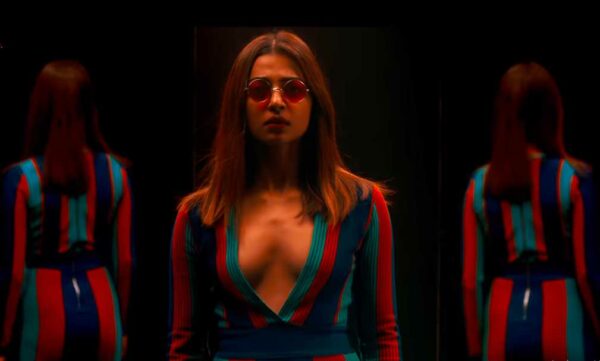 Yesterday, Netflix triggered a whole new set of memes when they posted about Andhadhun, which also coincidentally stars Radhika Apte. This is how Netflix announced that Andhadhun is now streaming on their channel:
Andhadhun is now streaming and we're not just saying this because Radhika Apte is in it but yes Radhika Apte is in it.

— Netflix India (@NetflixIndia) December 16, 2018
Their PR team is composed of a bunch of geniuses, because they certainly got the responses they were hoping for. Check out some hilarious twitter reactions:
Another favourite meme from this year!
— Komal Maru (@cakomalmaru) December 16, 2018
Obviously!
Other actresses be like pic.twitter.com/duJ54SoGPp

— naman (@pro_amateur_) December 16, 2018
Everyone loved the humour!
When are you streaming Bazaar, And I'm Not saying Because Radhika Apte Is in It, but Yes Radhika Apte is in It. 😂🤣🤣🤣

— Ayush modi (@ayushmodi56) December 16, 2018
Maybe Netflix will take that into account:
😂 😂
You Should Change Your Name To RadhikaFlixIndia Soon…

— HBD Anju🎉🎂 (@FKforSRK) December 16, 2018
Hasn't she already?
Ek din Radhika Apte pura Netflix india hadap legi Madan Chopra ke maafik

— Drunk BATMAN (@Caped_Humor) December 16, 2018
Yes Radhika, keep slaying!
— 😍 (@_lovevishal) December 16, 2018
This one's true!
one cannot simply take @radhika_apte out of @NetflixIndia such a gem of an actors in recent times

— Revanth raj (@Revanth_raj) December 16, 2018
Share your opinions with us!
Share Your Views In Comments Below