Entertainment
Netflix's Hilarious Video Shows What Would Happen If Its Characters Were In Your School
Netflix India has probably one of the coolest and smartest marketing guys working under their banner. I mean, how else do they manage to come up with such amazing stuff?
From sassy tweets to savage comebacks, we've seen it all. But this time, Netflix has outdone itself. This time, they've come up with a video which shows what the Netflix characters would be like if they were in your school.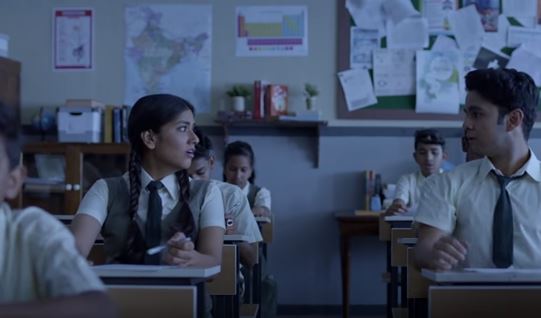 For instance, doesn't Bandersnatch remind you of 10th standard, when you had to make the life altering decision of choosing between science and humanities?
Also, how cool would it be if we could apply the Bird Box philosophy to our exams as well? Come on, those multiple choice questions were a dreaded nightmare, and probably the roots of our anxiety attacks.
And of course, it's Bunty mode on when you fail an exam. It feels like your world's crashing down, but of course, you must go all out to save yourself the humiliation and embarrassment.
The approximately 6 minutes long video is hilarious, and it has us in splits. This is a major, major throwback and takes us back right to our school days.
In case you missed the video, here goes:
For More Videos, Subscribe Us Now
Did you like it? Share your comments with us!
Share Your Views In Comments Below