Science
Netizens Come Up With Interesting Lists After ISRO Asks Them Moon Essentials Before Chandrayaan 2
ISRO is all set to launch its much ambitious mission Chandrayaan 2 on 15th July and the world is all eyes. According to reports, the mission will explore a totally explored area of the moon i.e. its South Polar region and things just can't get more exciting for Indians and even for the space organisation.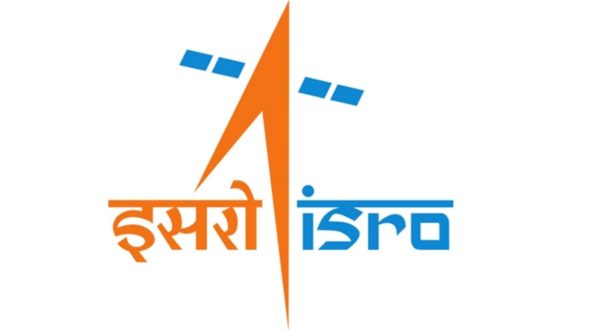 According to ISRO Chandrayaan-2 will boldly go where no country has ever gone before which makes our chest swell with pride.
The Twitter handle of ISRO recently decided to have some fun and asked followers to tell what would they take along if they get a chance to travel to the moon. And they got some really interesting answers:
Your #MoonEssentials lists keep coming in and how! Here are a few more interesting answers from Dhurai Rajiv Gandhi (Madurai), Rahul Kundu, and @IDeserveSomePie –– we love how all of you have scientific inclinations. Anything more you'd add? #Chandrayaan2 #GSLVmkIII #ISRO pic.twitter.com/GZXjBHes9I

— ISRO (@isro) July 12, 2019
The #MoonEssentials soon became popular and everyone was talking about it. Have a look at how Twitterati reacted and their list of Moon essentials.
#1
I would take to moon.
1)Plants, Algae , GM Cynobacterias in expandable transparent gas chembers. To plant couple of trees there.
2) a rover(like hovercraft)
To move fast and will cover large area.
3) Golden Indian flag With message of Peace.

— Anand Bangar (@TheAnandBangar) July 12, 2019
#2
#MoonEssentials
1. My Indian Flag along with Earths Flag.
2. The Hydroponic kit to test for plant survival.
3. My survival kit… obviously
4. Test for Aquaponics further if Hydroponics is successful.
5. A Drone kit for surveillance of my activities and exploring moon. #ISRO

— Jyotiraditya (@AstroRaditya) July 12, 2019
#3
How about some Indian soil?
🇮🇳#ISROMissions

— Gareeb Scientist (@gareebscientist) July 12, 2019
#4
पृत्वी के दुर्लभ ओर गहन वातावरण में पाए जाने वाले पेड़, पोधो के बीज और तिरंगा

— Rishi chauhan (@am_rishi_bwn) July 12, 2019
#5
1. Indian Flag
2. Take me along

— Tarun (@Tar09Man) July 9, 2019
#6
Indian flag
Kalam sir ki ek tasveer..
Desh ki mitti

— Sanjeev s (@2512Shukla) July 12, 2019
#7
Please take all corrupt people and leave them on moon or mars.

— Satya Prasad (@toofaanbaba) July 12, 2019
#8
1)Indian flag
2) Indian map
3) Scientist names who worked for Chandrayaan2
4)freedom fighters and soldiers names
5)Trees#MoonEssentials #Chandrayaan2 #GSLVMkIII #ISRO

— Sanjay Vijay Bane (@bane_sanjay) July 12, 2019
#9
I would like
1. National Flag
2. ISRO's History of achivement
3. Camera
4. Picture of Narendra Modi
5. Indian Army's Flag
6. National Anthem.

— rajendra agrawal (@rajuagrawal12) July 12, 2019
#10
1. Indian Flag 🇮🇳
2. Water 💧
3. Food 🥗
4. Oxygen must and should
5. Computer Desktop 💻
6. DSLR Camera 📸
7. Safety Precautions
8. Royal Enfield 🛵 & Cycle 🚲
9. Mobile Phone 📱#MoonEssential @isro

— UrstrulySaiKumar (@saikumar_arts) July 12, 2019
#11
Aam Ka achar & Khakra #MoonEssential

— Abhi (@abeiscross1) July 13, 2019
What are your Moon Essentials?