Sports
Netizens Trolled Bumrah For His Underwear In Pic With Kohli; Bumrah Gave It Back To Them In Style
Indian cricketers know pretty well how to enjoy their free time and recently they were seen having some fun moments at the Antigua beach. Indian skipper Virat Kohli shared a photo in which he was seen with some of his teammates and support staff. All of them were not wearing shirts; while fans went gaga over the fitness of Bumrah and Virat, a number of people trolled Rohit Sharma for hiding behind his teammates so that his belly is not visible.
Jasprit Bumrah also shared a photo along with Virat Kohli in which they both were showing off their lean body but it seems that Bumrah went on to show more than necessary as he was wearing black translucent underwear.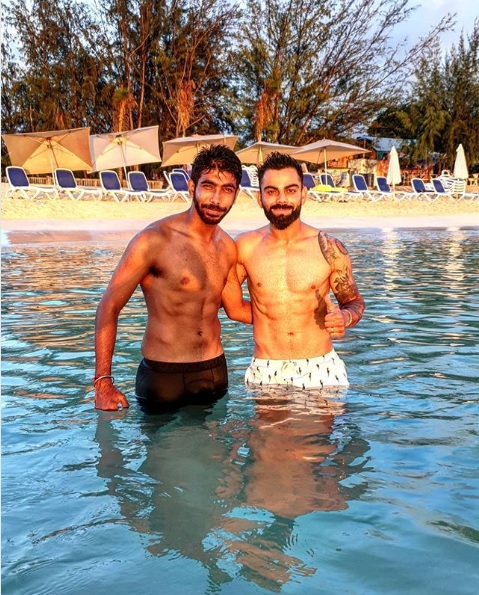 The online users were quick to notice that and while some made fun of him, several others slammed him for behaving in an indecent manner.
Jasprit Bumrah decided to hit back at the trollers but he did that in style with a cryptic message which read,
"Fun fact: The understanding of lights and shadows isn't common these days. Hope people recover from it soon."
Check out his post: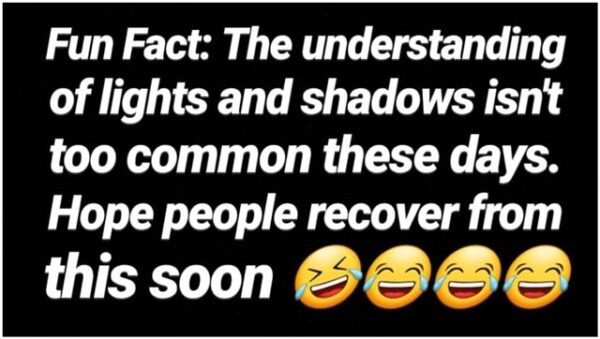 It's quite clear that Bumrah wants to convey that he is being trolled unnecessarily as what people saw was because of lights and shadows.
Jasprit Bumrah joined the team for the test matches as he was taking rest after the World Cup 2019 in which he performed brilliantly. In the ongoing test match against West Indies, India scored 297 runs while West Indies was 189 for 8 at the end of Day 2. Indian pacer Ishant Sharma is on fire as he took five wickets out of these 8 wickets and with Bumrah back in the team, India's pace attack will be very lethal.
What is your opinion on the photo of Bumrah for which he is getting mocked and his eventual reply to the trollers?
Share Your Views In Comments Below