Extras
Netizens Want IPL Franchises To Ban Hardik Pandya- KL Rahul, This Is How They Are Reacting.
After making misogynistic and sexist comments on Karan Johar's chat show, Koffee With Karan, cricketers Hardik Pandya and K L Rahul is in trouble. They have been slammed repeatedly not only by common people but by their own team mates also.
BCCI suspended them immediately from the Australia Test Series, that was going on back then. Even they were replaced in the upcoming ODI against New Zealand too. Their suspension is indefinite.
CoA chief Vinod Rai and member Diana Edulji, even subtly mentioned that maybe they won't be there to play the World Cup also. For a player this is a huge setback.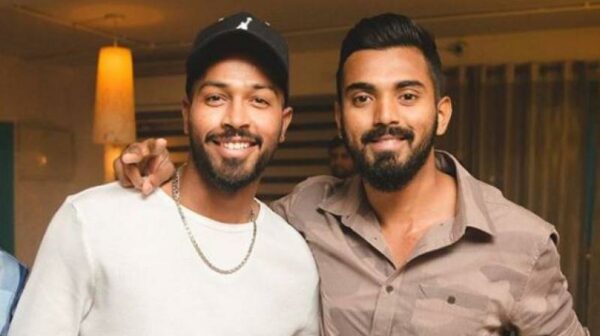 Hardik Pandya was even seen, taking to twitter to apologize for his comments, but it didn't go well with the BCCI. Even cricketers like Sunil Gaveskar and Harbhajan Singh labelled his comments as inappropriate.
Hardik Pandya even lost a brand endorsement deal with Gillette. His association with brands and especially cricket is now being questioned from all the spheres.
Recently, netizens are questioning Hardik Pandya and KL Rahul's association with their respective IPL teams as well. People are demanding actions from their respective IPL franchise as well.
Check what twitter has to say on this.
1.
Should be imposed six months ban from cricket and also from ipl ??
Personally demand #Kl Rahul#hardik Pandya #shame on u

— TARUN AGRAWAL (@tarun690) January 10, 2019
2.
Will their respective IPL teams penalise Rahul and Hardik? @harbhajan_singh thinks they will. Have to wait and see what happens.

— K Sudarshan (@SudarshanEMA) January 11, 2019
3.
Hardik Pandya should be dropped from IPL team @mipaltan it will give a strong message how to respect Women @BCCI

— Tones (@TonesInAction) January 12, 2019
4.
We must ask why would you ban Hardik Padya and KL Rahul from playing ODIs rather they should be banned from playing IPL matches.. that would be justice.. as i fee IPL have got lot to do with these generation cricketing superstars' attitude.. #HardikPandya #KoffeeWithKaranSeason6

— Logicalbanda (@Logicalbanda1) January 11, 2019
5.
#MumbaiIndians should suspend #HardikPandya from playing in #IPL. #KoffeWithKaran

— Dark Knight The Unpaid Critic (@itsMe_Rps) January 13, 2019
6.
#IPL2019: Suspended #HardikPandya and #KLRahul will not play in #IPL 2019, claims #BCCI sources https://t.co/PJjka5VPp7

— Catch News (@CatchNews) January 12, 2019
So, what is your opinion on this?
Share Your Views In Comments Below