News
News Anchor Interrupts Live Reporting, Says Channel Hasn't Paid Him & His Colleagues, See Video
There is no denying the fact many people have lost their jobs in the times of the coronavirus pandemic, some have got big salary cuts and there are several others who have not received their salary for past few months. However, a news anchor chose a unique way to express his plight as he spoke about it during live feed of the news.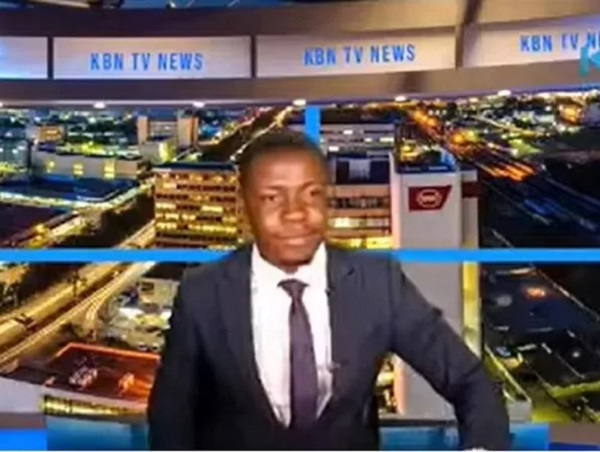 The name of the TV news anchor is Kabinda Kalimina who was employed by the news channel KBN which operates in Zambia, East Africa. While reading the news, Kabinda took a break and said,
"Away from the news, ladies, and gentleman, we are human beings. We have to get paid. Unfortunately, on KBN we haven't been paid. Sharon and everyone else hasn't been paid, including myself. We have to get paid."
After Kabinda's statement, the live feed was cut by the channel and the opening montage was once again visible on the screen.
Here's the video:
For More Videos, Subscribe Us Now
Click to watch this video directly on YouTube
Soon the management of KBN came in action and denied all the allegations levied by Kabinda Kalimina and retorted by claiming that the news anchor was in a drunken state and they have launched an investigation into this matter.
A press statement was also released by the news channel in this regard:
However on the other hand, Kabinda Kalimina denied all the allegations of being drunk as he claimed that he hosted three other shows on that day so how he can be drunk.
Times are really tough so it will be better if we all help each other in these times. What is your take in regard to the whole matter? Do you really feel that the news anchor was drunk or you think that the channel is trying to hide the truth? Let us know your views.
Share Your Views In Comments Below