Sports
"No Foreign Player In PSL," Fans Troll Pakistan Over Clash Between PSL & IPL In 2025
The cricket fans from all over the world can rejoice and celebrate because a lot more cricket will be played in the 2023-27 cycle in comparison to the current one as the International Cricket Council released the Future Tour Program (FTP) for the upcoming five years.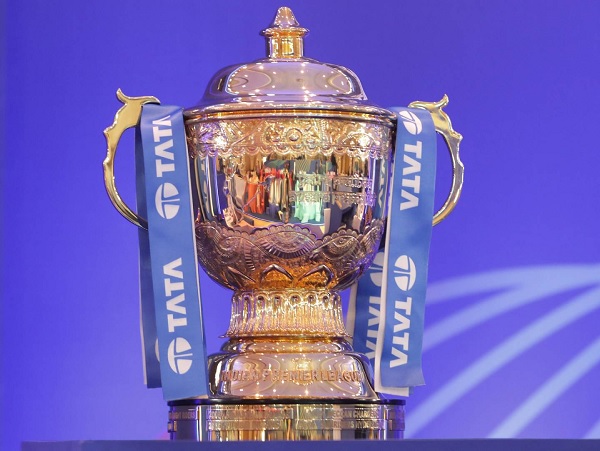 The FTP for 2023-27 will include 173 test matches, 281 ODIs and 323 T20Is, the total comes to 777 international matches which is 83 matches more than the current cycle. The 12 cricket playing nations will be playing these matches in the period of 5 years but social media networks are getting flooded with reactions because as per this FTP, Pakistan's T20 franchise league Pakistan Super League will be clashing with one of the biggest sports events of the world, Indian Premier League 2025.
2025 is an important year for the Pakistan cricket as in that year, it will be hosting the Champions Trophy and it will be after 13 years that Pakistan will get the chance to host a big tournament. After the horrendous and violent incident which took place in 2009, no tournament has taken place in Pakistan due to security reasons and no country visited Pakistan for a bilateral series for many years too. In 2009, the Sri Lankan team visited Pakistan and it was attacked by some anti-social elements leaving few Sri Lankan cricketers injured.
While the Pakistan cricket fraternity and fans are happy that they are going to witness a big tournament in their country, they are also afraid of the fact that PSL will clash with the biggest and the best cricket league of the world because of which no big and famous cricketer will take part in PSL. Usually PSL takes place in the January-February window but the Pakistan Cricket Board has to shift PSL in March-April because of the Champions Trophy.
Many times we have heard people making comparisons between PSL and IPL but the truth is that PSL stands nowhere in comparison to IPL and Pakistani cricket fans may not agree to it openly but they are also aware of the truth.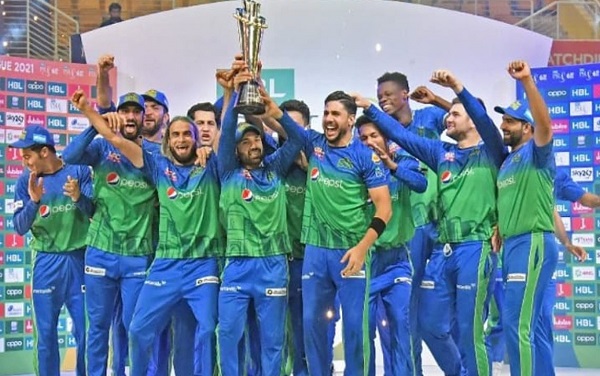 The Indian cricket fans took this as an opportunity to troll Pakistanis as some stated that PSL organizers must be trembling with fear after hearing this news. Check out some of the selected reactions:
#1
PSL will clash with IPL in 2025 due to the Champion Trophy in February.

— Mufaddal Vohra (@mufaddal_vohra) August 17, 2022
#2
Pakistan Super League is set to clash with Indian Premier League in 2025 after the PCB has been forced to push back the PSL from its regular Jaunuary-February window to between March and May as Pakistan is set to host the Champions Trophy in February 2025 #Cricket #PSL #IPL

— Saj Sadiq (@SajSadiqCricket) August 17, 2022
#3
It will be interesting to see foreign players give priority to IPL or PSL. I think money may be deciding factor

— Terminator (@realbhaukal) August 17, 2022
#4
Now Overseas players have to choose between one of them and we all know what does gonna happen.

— Player of the Decade 👑 (@vk18_GOAT) August 17, 2022
#5
Majority of the best overseas players who plays IPL do not play in psl 😂

— Sumit Pal (@SumitPal002) August 17, 2022
#6
No one cares about beggers league

— Virat fan (@honest_kohli) August 17, 2022
#7
2025: PSL is cancelled due to the unavailability of players 🤣 https://t.co/SKQMeNQVpY

— House of dragon (@harvyyinspector) August 18, 2022
#8
Psl is retirement home, no worries for ipl

— Sir_Geo (@Sir_Geo10) August 17, 2022
#9
PSL will clash??? BC barabari walo me hota clash inko kon dekhega IPL ke hote huwe retire players khelte waha https://t.co/X9PA30kW1S

— Sahil Khan (@iamkhansahil) August 17, 2022
#10
Ek jofra Archer fek kar maruga pura PSL bik jayega..😂 https://t.co/snAHMQoho0

— Piyush (@BenamBadshah5) August 17, 2022
#11
PSL organisers trembling in fear 😂 https://t.co/SfRbJTZZod

— Saksham (@SakshamBhati9) August 17, 2022
#12
Kya matlab phir PSL me koi OS player nahi khelega 😂😂😂😂 https://t.co/KIjJR1xp57

— Pratham🇮🇳// Mission2022 T20 WC (@71stCenturyWhen) August 17, 2022
India and Pakistan will be meeting each other on August 28 in the Asia Cup 2022 and the excitement for this match is already sky high.
What will happen in 2025 when IPL and PSL will clash against each other? Well only time will tell but it will be thrilling for sure! Are you excited?
Share Your Views In Comments Below