Entertainment
Nora Fatehi Sizzles In Arabic Version Of Dilbar, People Absolutely Love It
Dilbar is probably song of the year, and everyone's dancing to it. We're thankful to Nora Fatehi for reviving this all time favourite. We agree that Sushmita Sen is class and beauty personified and there are few people who can do it better than her.
When Nora Fatehi danced to the Hindi version of the song, people went nuts over it. This is quite rare, keeping in mind the fact that new reprises of old songs are seldom appreciated.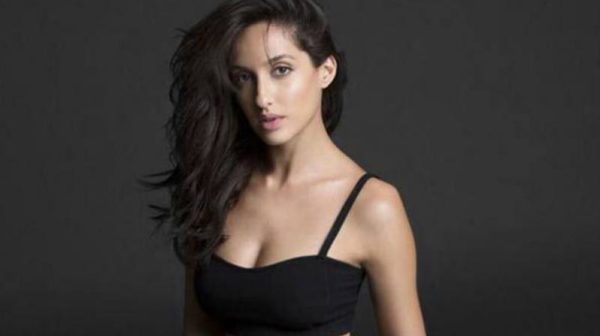 However, this time, Nora Fatehi is BACK! And this time, it's the sizzling hot Arabic version of the song. And we absolutely love it!
Watch the video here:
For More Videos, Subscribe Us Now
And quite honestly, this is almost better than the first one. She's nailed it, and Twitter loves it too. Check out the comments:
We agree with him.
New version #dilbar in Arabic @Norafatehi again nailed it with the hot moves 😍😍

— Kapil Singh Bisht (@Pakka_Chichora) November 30, 2018
Language is not a barrier, guys. Her moves and beats are to die for!
It's really really beautiful Nora it's amazing 😍 though can't understand the Arabic language but still ur voice seems so beautiful like flow of waves like it soo much also a good job by @Fnaireofficiel
On Indian outfit@Norafatehi#DilbarArabic @TSerieshttps://t.co/HBtl3QFfew

— Kasturi Chakravarty 🇮🇳🇮🇳🇮🇳 (@ShivaniBarun) November 30, 2018
We can't get the song out of our heads, either!
I didn't expected to like the Arabic version of Dilbar so much!!❤️ @Fnaireofficiel is a surprise element and @Norafatehi please don't stop killing it everytime🤩. Your singing and dancing is so on point! The song is stuck in my head, hope I don't write the song in my exams 🤭😍!

— Deepkumar Borude (@kungfupanda_roh) December 2, 2018
She has over 10 million views already!
Toooooooop nora & fnaire
Really Good song
Love u #Dilbar #DilbarArabic
🇮🇳🇲🇦 @Norafatehi @Fnaireofficiel https://t.co/PCxILro0lk

— Ooh Nazha (@nazhalaydi) December 2, 2018
Exactly our point!
@Norafatehi communicated with her dance moves, what the language failed to do so!!#awestruck #DilbarArabic
PS: I don't understand Arabic.😝 https://t.co/2N7HaYm0Pt

— Raj Hindocha (@RPHindocha) December 1, 2018
We found something new to dance to! Listen to the song if you haven't already!
Share Your Views In Comments Below