Sports
"Not Chole Bhature," Rahul Dravid Reveals Which Food Virat Kohli Was Delivered In Viral Video
The Indian cricketer Virat Kohli is one of the most energetic and dynamic cricketers of the cricket world and he keeps the environment lively whether he is on-the-field or off-the-field.
The second test match between India and Australia which was played at Arun Jaitley Stadium, New Delhi, has been won by the hosts by 6 wickets but there was a time when fans of Virat Kohli and the cricketer himself was very unhappy as he was dismissed in a controversial manner in the first innings. However, there was one more moment because of which Virat was all over the social media networks and that is related to Kohli's favourite food dish.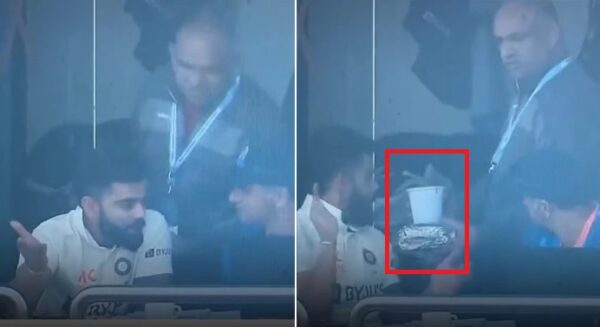 Virat Kohli who is basically from Delhi is a typical Dilli ka launda who loves to have chole bhature. In fact in an old interview, the cricketer has revealed that Ram's chole bhature in Rajouri Garden, Delhi, is his favourite and he will like to have it by going to the shop and not take away because by the time bhatura reaches home, it turns into a stale bread and is not a bhatura anymore.
Virat Kohli further describes a fresh bhatura as the one in which a person can pop a hole with his finger, he also adds that he likes to have it with some onions, chutney and pickle.
Kolly's Rama's chole bhature love 🥺🤌🏼 arriving ✊🏼✊🏼#ViratKohli𓃵
video cr – insta https://t.co/3u0LBVIyps pic.twitter.com/lZVYLmHdXS

— ⫷ Mⱥℽบri༒꧂ (@mayuri_19s) February 18, 2023
Recently, chole bhature started trending on Twitter as a video went viral in which Virat Kohli is seen having a serious discussion with the head coach Rahul Dravid and just then, a staff member comes and informs Virat about delivery of the food, Virat claps in excitement and asks the staff member to take the food parcel inside.
Here is the video:
Aisa kya hai parcel mein pic.twitter.com/ltajwaF6uy

— Chirag Barjatya (@chiragbarjatyaa) February 18, 2023
Click to watch this video directly on Twitter
Everyone thought that it must be chole bhature but Rahul Dravid revealed the truth that it was indeed a famous dish of Delhi but not chole bhature.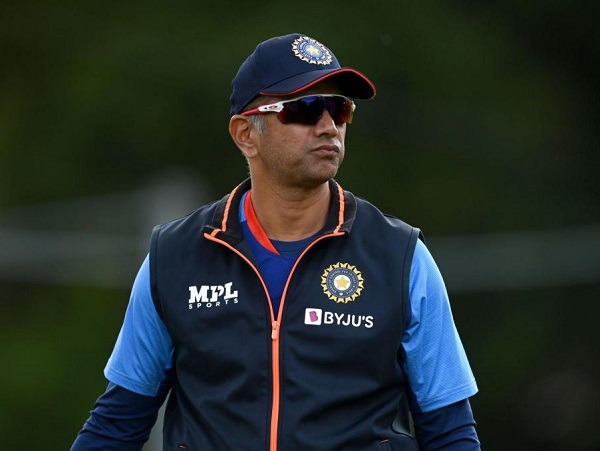 After India won the test match, Dravid gave an interview in which he talked about various aspects of the second test match including the dish that was ordered. When he was asked whether the dish was chole bhature, he said that it was chole kulche and not chole bhature. The head coach further said that Virat was tempting him as well but he refused as he is 50 yrs old and he just can't handle it.
Watch the video:
— cricket fan (@cricketfanvideo) February 19, 2023
Click here to watch this video directly on Twitter
Which one is your favourite – chole bhature or chole kulche?
Share Your Views In Comments Below