Videos
Not Maa Or Papa, This Baby's First Words Are "Alright Bruv", See The Video
There is no denying the fact that after having a baby, lives of parents change completely but it is also true that kids make our lives more beautiful and happening that we ever thought it could have been. While the parents have to remain awake late hours or they have to get up in the mid-night to change diapers or for feeding the baby, there are no complaints from parents' side whatsoever as it is the kids who make the parents feel complete.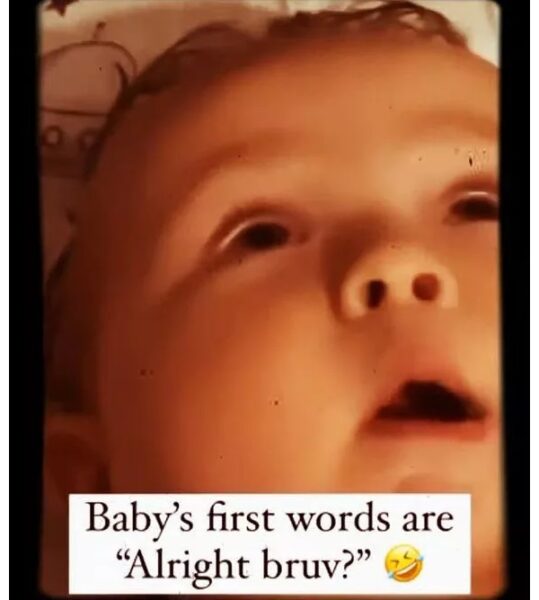 Whatever the baby does, it is always special for their parents, especially the first time they walk, the first smile, the first time they hold finger, the first word they speak and so on. While the parents like to hear their toddlers saying first word maa or papa, here is a baby who has spoken something really unbelievable.
A video is going viral on the Internet in which a nine months old baby is speaking for the first time and the first words that he utters are neither maa nor paa but 'alright bruv'.
Here is the video:
For More Videos, Subscribe Us Now
Click to watch this video directly on YouTube
The toddler in the video is quite cute and everyone is surprised as to how the baby has spoken this. The kids of the new era are certainly different from our times and this baby has left everyone in a confused state.
What is your take on this matter? Share with us.