News
Now Maratha Group Wants Pune To Be Renamed To Jijapur. Twitter Is Badly Trolling It
BJP came to power with the promises of development but all they are doing is taking the country backwards by taking the flag of culture restoration in hands. A lot of cities went through the name changes recently and many more are in the queue but it doesn't look coming to an end anytime soon.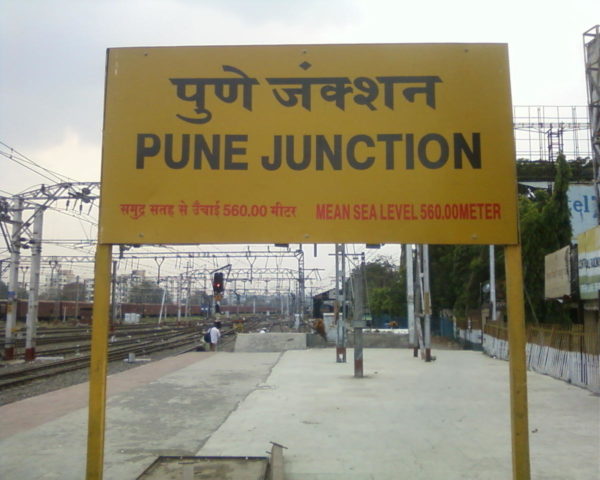 Following the footsteps of BJP, now a Maratha group wants to change the name of Pune as "Jijapur".
The group named Sambhaji Brigade has put forth their demand of making the big change. They have also supported Shiv Sena's demand to change the name of Aurangabad to Sambhaji Nagar and Osmanabad to Dharashiv.
Talking about the reason for suggesting Pune's name change, the president of Sambhaji Brigade told a leading daily that Chhatrapati Shivaji's mother, Jijamata ploughed the deserted Punawadi's land with a golden plough in the 17th century from where Pune's prosperity began.
After the news of Pune's name change being suggested broke down, Twitterati got really irked. Here's how they reacted-
#1
Change all the names in single stroke including Delhi to Hastinapur and designation of President to Dhritrashtra and PM to Duryodhan…

— Babita (@BabitaKri) November 12, 2018
#2
1st change the name of Bhosari
It sounds weired

— AB (@abhibhoi) November 12, 2018
#3
Change our country name india to "Jai Sri Ram" se soon as possible

— Shubhashish soni (@Iamshubsoni) November 12, 2018
#4
Hadh hai Hutiyape ki and take it from me that Pune will answer you on voting day.

— Bhaskar (@inclusivemind) November 12, 2018
#5
@nanyanagar what the hell is this.. I'm leaving India 😐😐😐😐😐😐😐

— 💜 Aadrita Sen 💜 (@Aadu_1997) November 12, 2018
#6
Pune to Shivaji ke time se Pune hi hai…saare Ghar ke badal daloge?

— Anubhav (@Anubhav48716038) November 12, 2018
#7
Hahah pagal ho gaya sab ke sab

— CHANDAN GUPTA (@19chandan) November 12, 2018
#8
I am laughing my gutts out….how this nonsense will help our underprovided and underprivileged…the malnurished and the sick..the unemployed and uneducated…the poooor farmers and labourers…
…

— FirstShot (@IndarmyMajor) November 12, 2018
Don't you agree with the Twitterati?
Share Your Views In Comments Below