Movie Reviews
Once Upon A Time In Hollywood Review : A Self-Worth Feast Hosted By A Mad Genius
Genre: Comedy/Drama
Let's kick things off by addressing the elephant in the room.
Verdict: A therapeutic watch for cinephiles.
This is a Tarantino film, with Tarantino tropes, Tarantino quips, and Tarantino badassery.
Now, that the elephant is out of the way ahead. Let's look at it without reminiscing that it's the 9th film by Quentin Tarantino. Buzzwords outta the darn window!
Wow, such a miserable attempt at aping the Texan colloquialism. Anyway, this is a jargon-heavy film. Heavy is the term they use for antagonists in Hollywood and this film is for those who read, listen and watch everything industrial. It's not a niche. It's enlightening.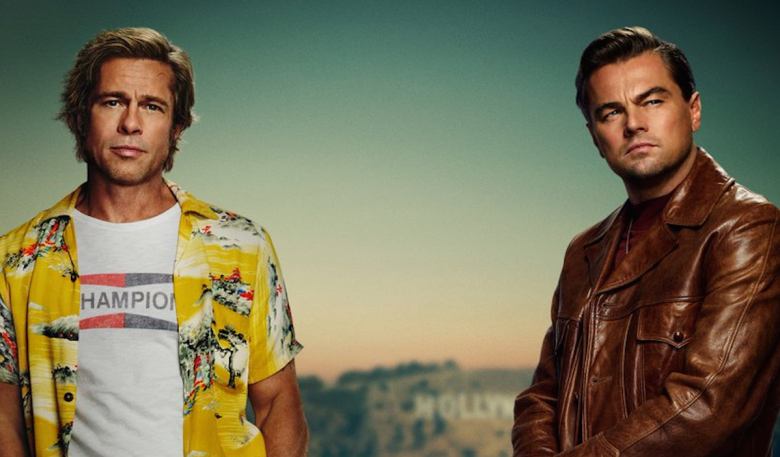 The film industry, irrespective of which part of the globe it represents, is a gloomy place. Honest people survive in it. People who know they're here to trade immortality, filthy wealth and demigod status by trading skill and sincerity. One such honest dude is Rick Dalton. Or, Rick F***ing Dalton, as he likes to be reminded as. Rick Dalton is stuck in his own limbo. A collapsing star on television who pushes younger talent over him in scenes and misses out on roles which could've been his. People don't remember who he exactly is. Producers don't find him bankable enough ad a lead. His presence is as overlooked as the deaths in the Vietnam War around the same timeline. All he has is a man, who can literally risk his life for Rick. His body double Cliff Booth.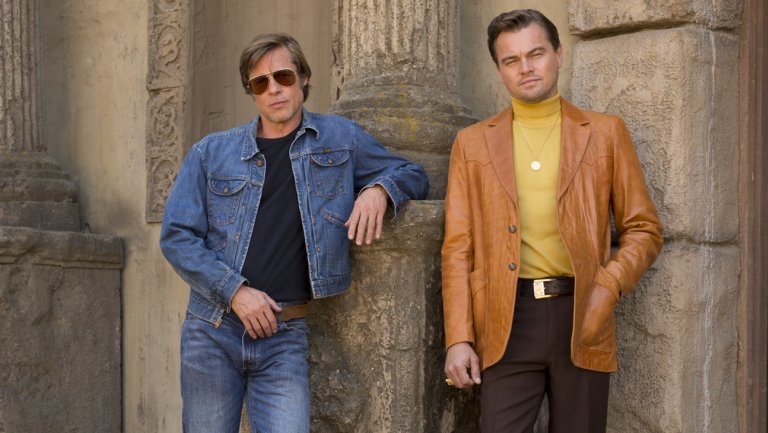 Google any famous action actor's body double and you'll find how close they are to each other. You don't usually find someone who works for a job that demands life-risking skills with no identity in return. Cliff is a guy who knows money and fame aren't the lanes he'll be driving through, so love and adulation for Rick are catalysts of his conscience and resume. Cliff is the guy who can jump off a cliff (no pun intended) for Rick and also stop the latter from doing such banal acts. In the weird business of art, their friendship finds solace in interpersonal logic.
It all begins with a promoter played by Al Pacino. Yes, Al Pacino can't be lessened to a character. The promoter lures a fading Rick Dalton to try his luck in the Italian industry and reclaim the lost status. Rick is perplexed. Cliff has no clue.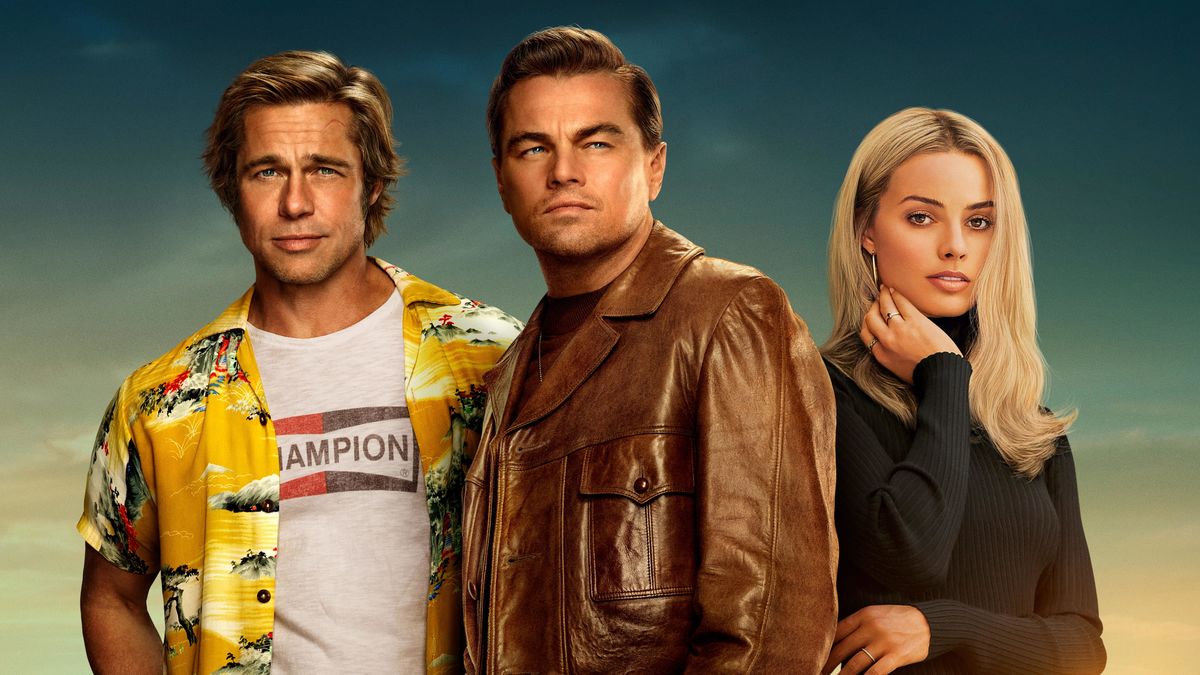 The cycle of stardom begins with the fascination with money and recognition. Every star is a nobody, to begin with. People don't care much about your opinion as long as you're influential. And, in the capitalism planet, rich people tend to be considered influential. That's how stars are born. Kids from families with limitations don't sit well with the status quo and pledge to change everything around by becoming rich, influential and celebrated. That's the fun part. It's the chase. But, one the chase ends and they accomplish their goals, the same people realize that fame and wealth can buy you relief but not self-worth. Rick's neighbor was a legendary filmmaker. Rick had a palatial house. But, the cycle had a new pedal attached now. It all began with 'Rick, who?' and came back to 'Rick Dalton? Ummm, who?'. Rick was on the fence of cutting huge costs. He was no longer the Prima Donna. He was a relic of his own, glorious past. But, Cliff can jump off a Cliff for Dalton, right? He almost does.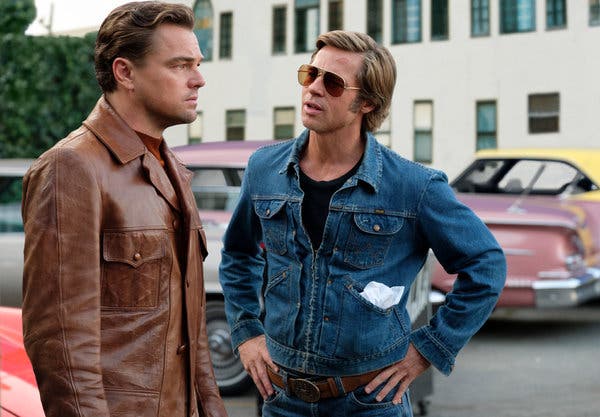 When Rick is around, Cliff drives around the city like he owns this place. He meets new friends, makes new foes and realizes that life is an unfair beast that will be ostracised, someday. He is the source of light backing the star. Just like Sharon Tate, Roman Polanski's dirty footed beau, who finds solace in being a filler artist in renowned films. Or George, a forgotten craftsman living in a box. Or even Cliff's own pet pitbull Brandy, whose sole purpose is food. Everybody is stuck in limbo. Everybody has a stagnation blocking the sight of their glory. Everybody is in transit.
That's when the mad genius walks in. The title of the film is suggestive. It is a story about Hollywood, hollywoodised to the realms of lifelike consequences. Here Rick craves to be acknowledged by a child actor and not academy trophies. Cliff cares more about dinner than vaulting a car off a bridge. Here, people are imperfect, vulnerable and thus relatable. Everybody has a hollow. All hollows can't be filled miraculously. It's a film on the people in Hollywood. It's not a film on the Hollywood flavor.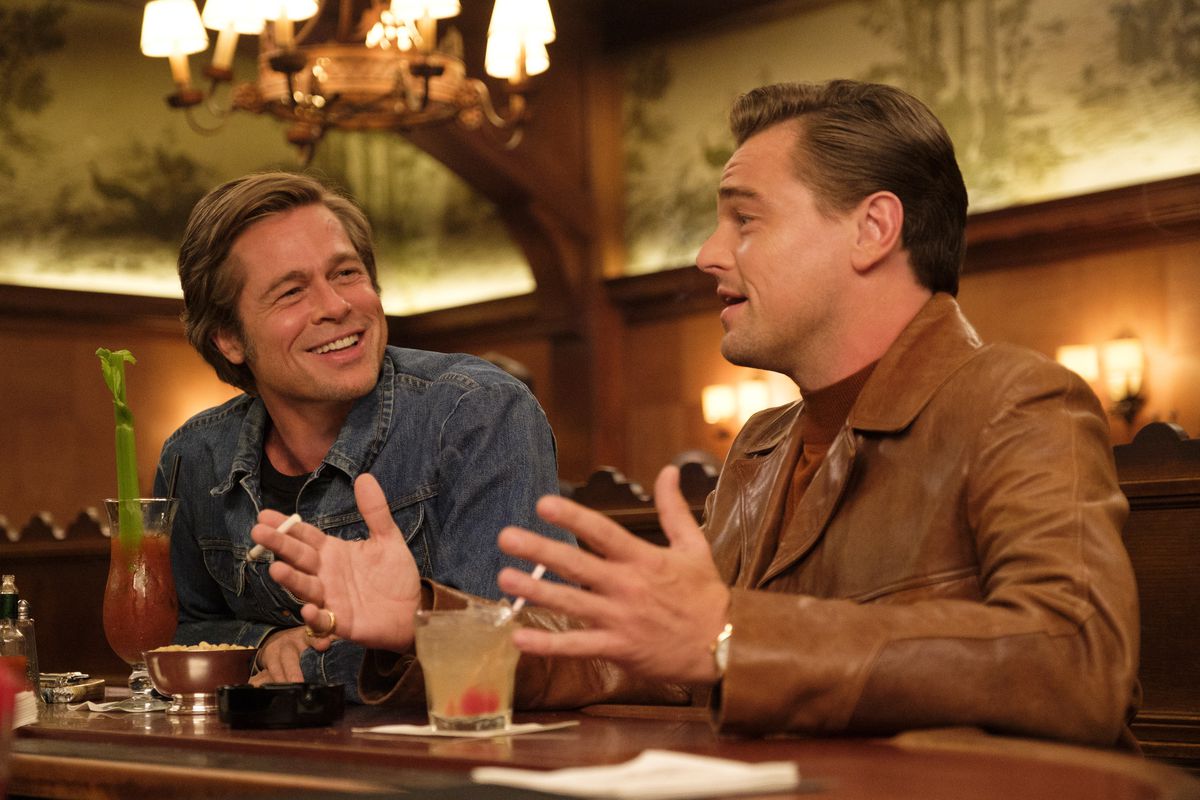 Stars or not, all of us have a redemption date. Our fates are predetermined. But, like GTA, there are cheat codes. Life gives us redemption coupons in ways unthinkable. This almost 3-hour long film threads those coupons. All pair of eyes seek something. That something is camouflaged in attention span testing nuances. That's how life is. That's how you realize self-worth. Nobody is a lose. Everybody just learns enough ways to lose and subsequently avert the same. Either sit back with a glass of wine with your close ones and smile in retrospection or get up and give yourself chances. Life is a prototype of Bandersnatch. You create multiple options for yourself. Fate is predetermined. But, the journey is for us to create. That's how things paddle in the 9th film by Quentin Tarantino.
See, Tarantino doesn't have many films left in his desire kitty. Star Trek is the last, precisely. He had achieved global status. He is a demigod. He is a cult. But, he's also Rick Dalton. All of us are Rick Dalton, searching for that redeemable coupon. The mad genius breaks axis-to-axis over the shoulder mandate, pipes in a break out BGM at his will and connects the universe of all his films with this one. He is also Cliff Booth, a guy who cushions you with his stance of action, his storytelling. The mad genius is just one of us, trying to fill the hollow and miss out on nothing before riding into the sunset.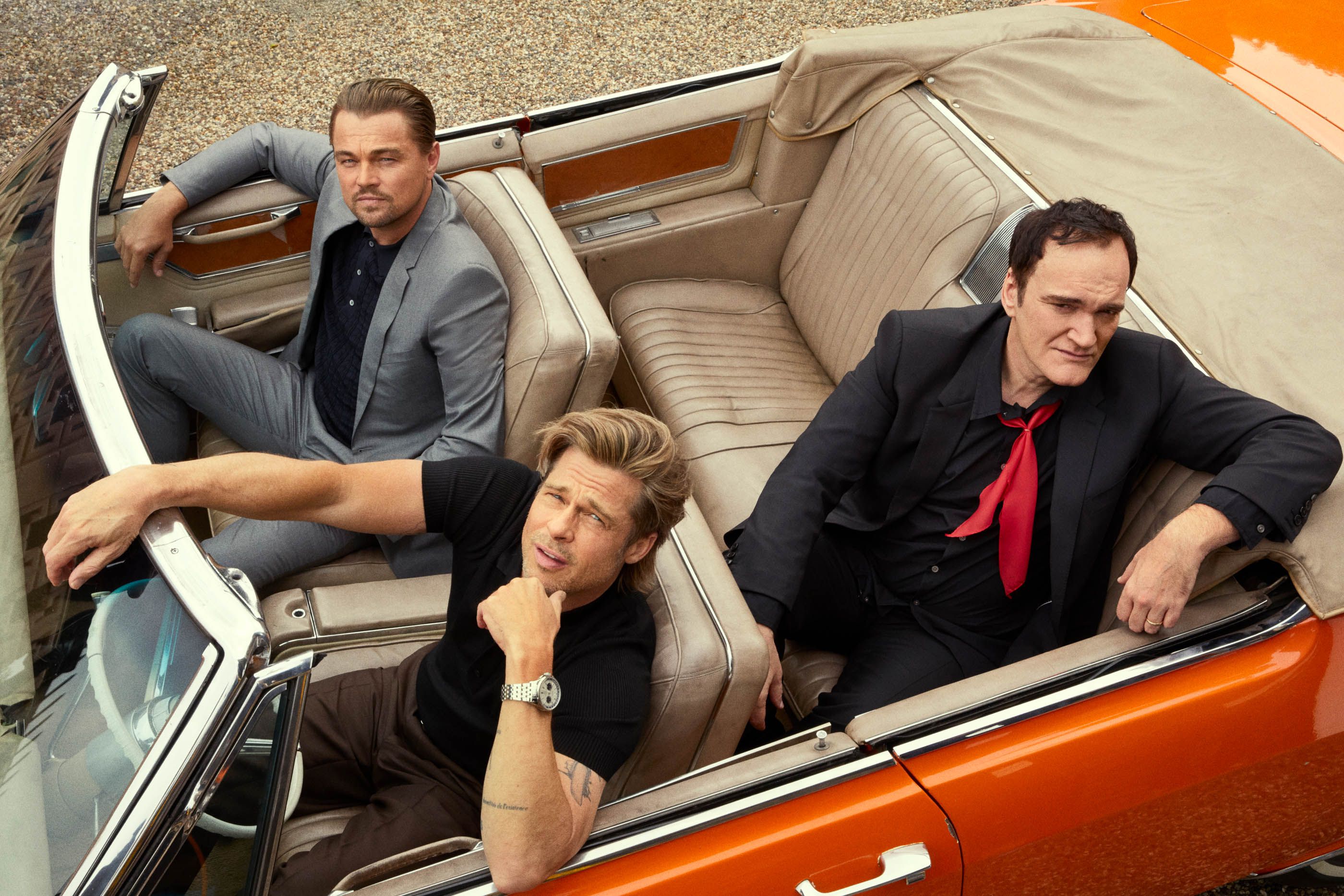 All of us are Reservoir Dogs trailing True Romance in this synthetic Pulp Fiction society. We turn to Inglorious Bastards when life disappoints us. We behave like Natural Born Killers when life fails us. But, eventually, those Four Rooms of love, acknowledgment, fulfillment, and self-worth, we recuperate and rinse off the stains of the Sin City out there. Life is a Grindhouse, with a hounding Django Unchained at us. This is a Planet of Terror and some dreams will be crushed. What will remain, From Dusk To Dawn, is the yearning to drive through that Ranch and keep giving life more shots, more accidents, more flames in the pool? That's what happens in the 9th film by Quentin Tarantino. That's what happened, Once Upon A Time… In Hollywood.