Entertainment
One More Fan Breaches Security To Hug Virat Kohli & Click Selfie With Him
There is no denying the fact that Indian skipper Virat Kohli has a great fan following and his fans are more than crazy for him. One example of craziness was seen in Rajkot when two youngsters ran into the ground and tried to click selfies with the Indian skipper. Virat was also posing for them but then umpires intervened and made them go out of the ground with the help of security officials.
A similar type of incident was repeated in Hyderabad as well where India and West Indies are playing the second test match of the series.
A fan came running towards Virat Kohli who was fielding at mid-wicket, tried to hug him and then took out his phone in a bid to click selfie.
The captain was not happy with whatever was happening and was trying to keep a distance with the fan until the security officials escorted the fan out of the field.
See the pics:
#1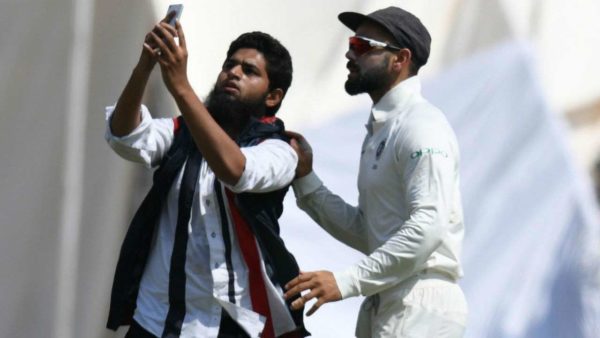 #2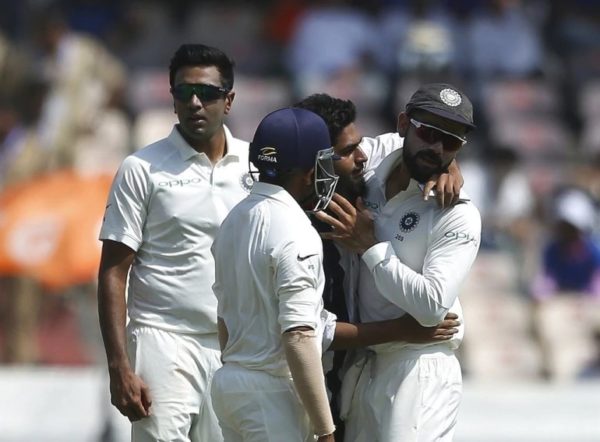 #3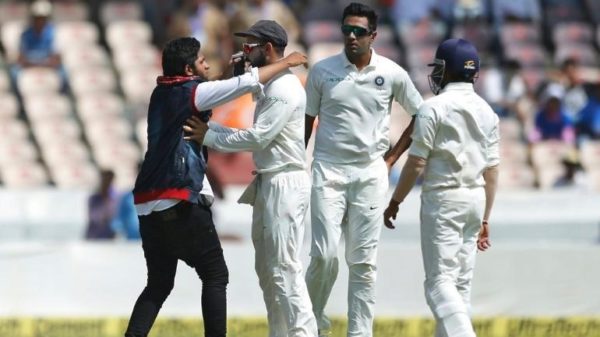 #4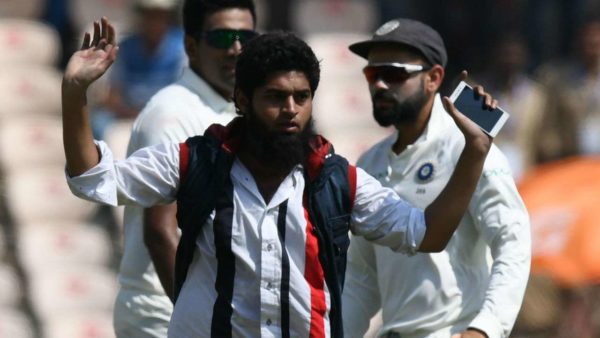 #5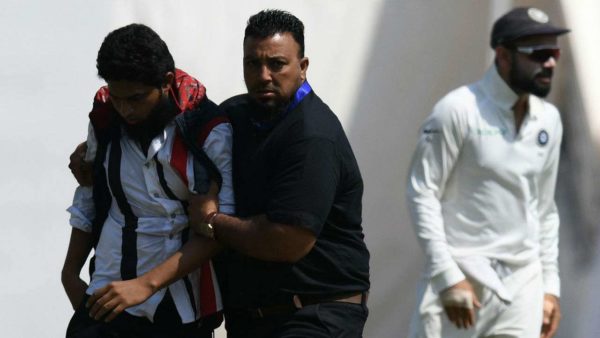 #6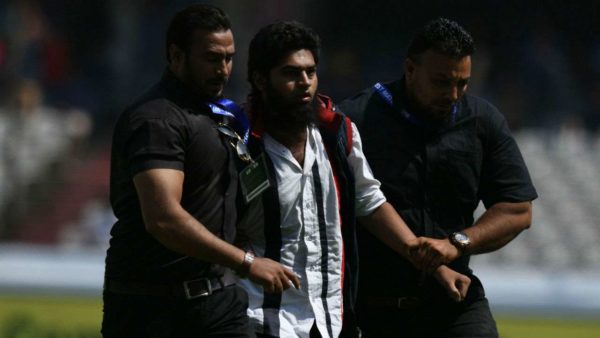 As the game was stopped due to this incident, the umpires decided to have a drinks break. At that time, 15 overs were bowled and the score of West Indies was 40/1. India has taken a lead in this series by winning the first test match that was played at Rajkot.
These types of incidents can't be taken lightly as they not only interrupt the game but are also a breach of security and show the poor condition of security arrangements.
What is your take on this matter? Do let us know.
Share Your Views In Comments Below