Humour
"Oye Chup," YouTuber Karl Rock Roasts Pakistani Man Who Asks Him To Troll India Over Tea
The relations between India and Pakistan are not on good terms for a long time now as the Modi government has made it clear that they have zero tolerance for the anti-India activities which are sponsored by our neighbour. The Internet community of the both the nations also doesn't leave any chance of making fun of each other and amidst this all, there is a video going viral on the Internet and social media which is being loved by the Indians as YouTuber Karl Rock is seen trolling a Pakistani who was trying to make Karl troll India.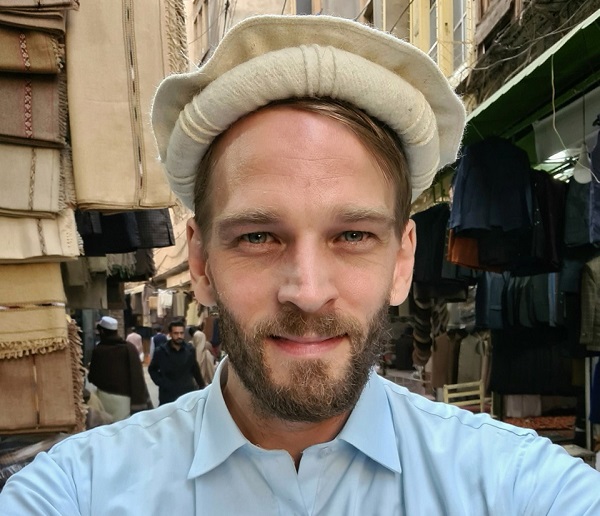 Karl Rock is a YouTuber who is basically from New Zealand but presently he stays in Delhi, India. He is famous for his vlogs on India which deal on various issues such as how to travel in India, how to save yourself from getting scammed, etc.
Some time ago, Karl Rock visited Pakistan and in one of his videos, he was seen sitting in a shop in the electronics market and having tea. The Pakistani shopkeeper made an attempt to mock India by making Karl Rock say that the tea was fantastic in Pak but the YouTuber was very much aware of what the man was trying to do.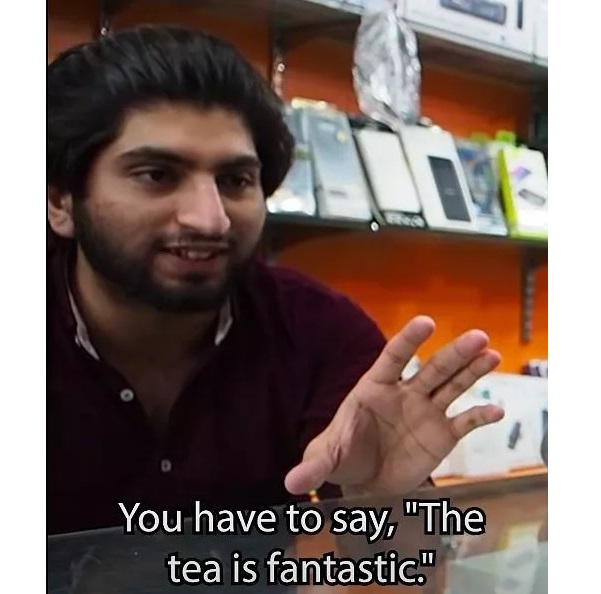 The Pakistani shopkeeper wanted Karl to say that the tea was fantastic because he was referring to the video of the Indian Wing Commander Abhinandan Varthaman that was made when he was captured by Pakistan during the 2019 India-Pakistan stand-off. In that video, Abhinandan was seen drinking tea in captivity and when he was asked how the tea was, he said, "the tea is fantastic". The Indian government was able to get their Indian Air Force Fighter Pilot back home in 60 hours but the phrase "the tea is fantastic" is now used by Pakistanis for trolling Indians.
Coming back to the video, Rock Karl refuses to say that and tells the man that he knows what he (Pakistani) is trying to make him do. Karl makes it clear that he is not going to troll India and also adds that the tea in India is better. However, the big moment comes when the Pakistani man says that the Indian soldiers drink tea from here and Karl Rock shuts him up by saying, "oye chup".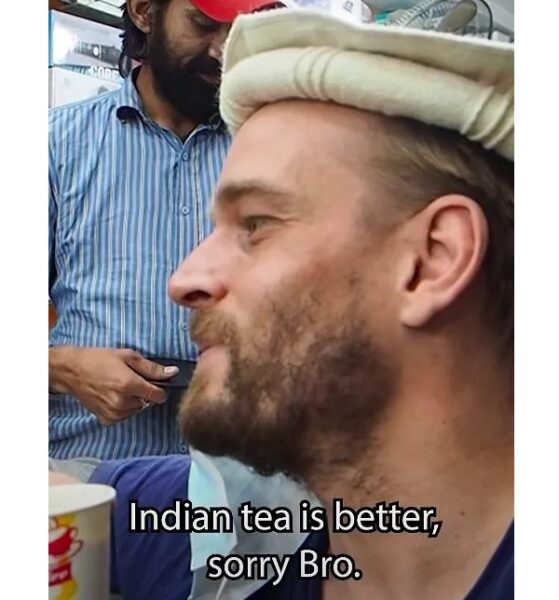 Karl Rock was in no mood to stop here and before leaving, he told the Pakistani guy that he had one thing to say to him and then he said, "Jai Hind" (Long Live India). The Pakistani guy was left shocked as he never expected this coming to him from a foreigner living in India.
This video is a must watch for every Indian:
For More Videos, Subscribe Us Now
Click here to watch this video directly on YouTube
Twitter is impressed with how Karl Rock gave the Pak shopkeeper a taste of his own medicine as the latter was trying to troll India but the YouTuber trolled him instead. Here are some of the selected reactions:
#1
— Sush 👽🦋 (@ShivBhaktSSR) May 7, 2021
#2
Yogi hello Karl
Ji yaogi ji

Yogi- aaj se tumhara naam karlicharan kumar pic.twitter.com/VTQn9sOqs1

— Rohit Sharma 🚩🚩 (@Rohitsharma8912) May 7, 2021
#3
Upcoming Meme face 😂 pic.twitter.com/QcHWuqeEei

— सूरज 🇮🇳 (@ursfriend_sk) May 7, 2021
#4
Moral of the story- Don't mess with Indians n people who have breathed here n can relate to this pure soil of our motherland 🇮🇳😌✌
Jai Hind
And RESPECT each other 🙂

— Aayush Singh🇮🇳 (@itsSelf_Musing) May 7, 2021
#5
That Shopkeeper be like 🤣 pic.twitter.com/USXImKbCJr

— Sumit Totla (@Sumitism_97) May 7, 2021
#6
Karwali bezatti 😂😂 pic.twitter.com/smWpIXAIso

— Raj (@RajssFan) May 7, 2021
#7
— Sawan Rai (@2nd_cls_citigen) May 7, 2021
#8
& Karl Rock has last laugh ! Look the face of pak fella..🤣🤣
Jai Hind 🇮🇳

— Rahul Siwach (@Simplyrealistic) May 7, 2021
#9
He almost said "Jai Hind" back 😂

— Prianca Wokachoda (@phorenwokedidi) May 7, 2021
#10
Kah ke leli😂

— Vardaan Ag 🇮🇳 (@VardaanAg) May 7, 2021
#11
@iamkarlrock Very courageous of you sitting in Lahore and refusing to pander their mishchevious mindset.. Thank you🙏 ..know of many Indians who would have gladly said tea is fantastic just to show their secular credentials and push the bogey of fake Aman ki Asha..

— Pickle Soup 😷 (@soup_pickle) May 7, 2021
#12
Karl Rock is more desi than most Indians.

— aashrai ravooru (@aashrairavooru) May 7, 2021
#13
— बब्बन बिल्लू (@AntiComrade) May 7, 2021
#14
Me to so called liberals in India pic.twitter.com/c8WzHK4P98

— SURYA 🇮🇳 (@iam_suryamishra) May 7, 2021
#15
😂😂😂😂 pic.twitter.com/Mbt7NeZ9p1

— 🌈ཏམེ རོ྅ེོ 🎭यला ♛हBB🐾 (@God_OfHumor) May 7, 2021
Karl Rock certainly rocks!
Share Your Views In Comments Below