Sports
Paddy Upton Accused Sreesanth Of Abusing Him & Rahul Dravid. This Is How Sreesanth Reacted
It seems as if the problems for Indian pacer S Sreesanth are not going to end any sooner as now Paddy Upton has made a startling revelation related to the spot-fixing scandal because of which Sreesanth was arrested along with Ajit Chandila and Ankit Chavan and BCCI imposed a ban on him.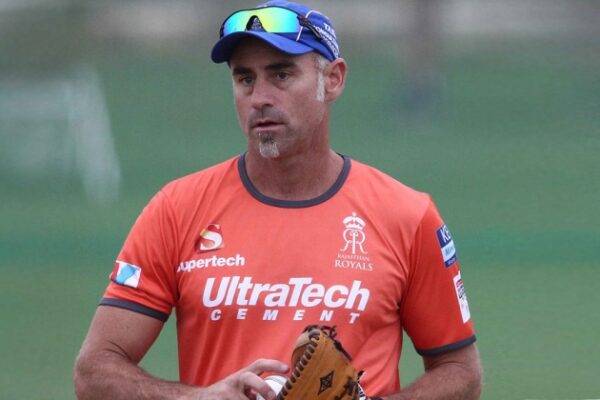 Paddy Upton is the former mental conditioning coach of the Indian cricket team and he was also associated with the IPL team Rajasthan Royals (RR) when the spot-fixing scandal took place.
In his book entitled "The Barefoot Coach", Paddy revealed that Sreesanth abused him and former Indian cricketer Rahul Dravid in public when he was told that he was not a part of playing eleven in an IPL match. After this incident, Sreesanth was fired and was given the orders to leave for home. All this happened just 24 hours before his arrest on 16th May, 2013, and Rahul Dravid was the captain of RR at that time.
In an interview to an Indian news portal, Paddy further revealed that there was something more than what was visible to naked eye. According to him, if someone says that Sreesanth is an emotional person and he was upset, then also he won't agree that the outburst was justifiable. He said that Rajasthan's squad consists of 24 players and in every season before the start of every match, they tell 13 players that they are not playing. Four of them must have reasons to be disappointed but nothing can explain the manner in which Sreesanth behaved.
He went on to suggest that in that match, Sreesanth was upset because not only he but Chandila was also dropped which made it necessary for them to arrange for a third person who can fix the match as per their requirements. The third person that they chose was Ankit Chavan.
If we go by the 6000-page chargesheet filed by Delhi Police, Chandila explained Chavan that he needed to give more than 12 runs in an over. After the over in which Chavan gave 15 runs, Chandila made a call at 8:19 pm to someone and asked, "Are you happy, sethji?"
However, Sreesanth completely denied these allegations and said that he never abused Paddy and Dravid. As per him, he feels very bad for Paddy as he is doing this just for a little fame. Not only this, he calls Paddy Upton a big liar, adding that he has respected every person with whom he has played and he will keep on doing so in the future as well.
Let's just wait and watch how Rahul Dravid reacts on this matter.
Share Your Views In Comments Below