Sports
Pak Cricketer Shadab Khan Calls PSL The Best, Gets Trolled In The Most Epic Way
Indian Premier League is one of the biggest sports tournaments of the world as it has already attained a place in the top ten tournaments of the world and there is no denying the fact that its brand value is also huge. The other cricketing tournament which is considered as one of the biggest is the Big Bash League of Australia but Pakistan Super League (PSL) is nowhere near to being called the best league of the world.
Pakistani cricketer Shadab Khan, the skipper of PSL team Islamabad United, feels that PSL is the best league as he said that he has played in many leagues but PSL is the best because each team has bowlers who can bowl above 140 km/hr which he hasn't seen in other leagues.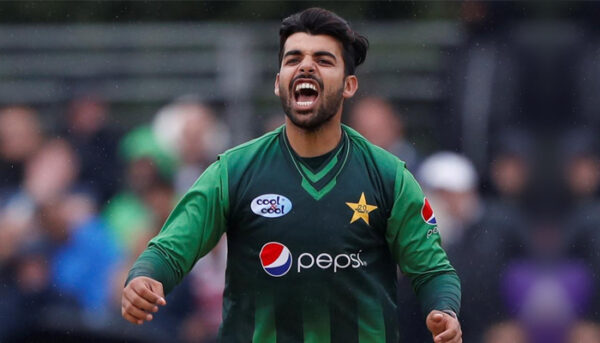 Well, he is certainly correct in regard to the bowlers as some of the local bowlers are quite talented but calling PSL the best league is definitely not correct because it is far behind to IPL in terms of TRP, audience count, global broadcasting and the most important factor – revenue.
Twitterati didn't take Shadab's statement lightly and went on to troll him mercilessly. Here are some of the selected tweets:
#1
Ipl khela nai isne kabhi… BBL me isne total 3match khele hain. Aur natwest me khelege hoge 2 4 8 match (not sure) . Mzansi khela nai isne kabhi. Bpl khela hoga 1 2 season. Bacha kya. So based on that he is saying psl is better. Lagta hai bpl aur psl compare kar dia isne bas

— Marwadi (@gaitonde07) February 19, 2020
#2
Sasta ganja fukne se aise hi dimaag kharab ho jata hai…

— Ratan Gadhvi (@GadhviRatan) February 19, 2020
#3
No dout ,even they saying Pakistan is a safe place 🤣🤣 jokers

— Insomniac (@ShivkumarKiccha) February 19, 2020
#4
That why stadiums is filled with empty stands

— Revanth kumar (@revanth28578301) February 19, 2020
#5
He is absolutely right in GULLY CRICKET #PSL is Best League.
Hamare yhan #PSL ke Comparison me Gully Cricket me thoda Jyada Gandgi hoti hai🤣🤣🤣

— Talnet hub Dream11 prediction (@TalnetH) February 20, 2020
#6
Jisne aaj tak Gionee use kiya hai usse kya pata iphone ka maza..

— Yashank Kothari (@whyykay) February 19, 2020
#7
Chill fellows. He has chosen the one among all he has played. FYI He has never played IPL 😜

— Bhargava B (@bhargava_badda) February 19, 2020
#8
lol 😂 csk practice match has bigger crowd then psl pic.twitter.com/mvKdxIB9e6

— pro gamer (@progame42363025) February 19, 2020
#9
Yes …Uganda is the biggest economy in the world🤣🤣🤣🤣🤣🤣

— बीन kumar..🇮🇳 (@valorbharat) February 19, 2020
#10
What next Vodafone has fastest Internet in the world? https://t.co/41GDb7S2nE

— Waterboy of Team India (@chasemaster18) February 19, 2020
#11
O bhai maaro..maaro mujhe o bhai maaro🤐 https://t.co/XmIvXDrOmi

— Sahil (@imsahil_27) February 19, 2020
The fifth season of PSL will be starting soon and this will be the first time that all the matches will be played in Pakistan only; the venues that have been selected are – Lahore, Karachi, Rawalpindi and Multan. PSL started in 2016 and all the matches in the first two seasons were played in UAE due to security issues. However, in the last two seasons, the semi-finals and finals were played in Pakistan.
What do you think of Shadab Khan's statement and how do you rate PSL in comparison to IPL?
Share Your Views In Comments Below