Humour
Pak Media Shows Imran Khan's Twitter Poll Win Over Virat Kohli As Breaking News, Gets Roasted
The rivalry between India and Pakistan is not only on the border but also on the sports field, especially in the game of cricket and now this rivalry has reached the micro-blogging site Twitter as well.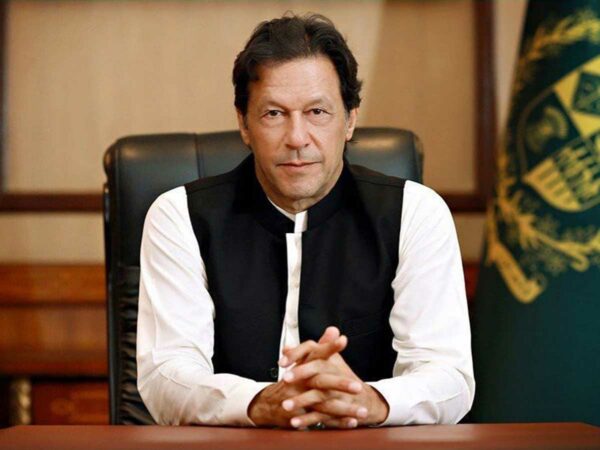 There is no denying the fact that the current Prime Minister of Pakistan, Imran Khan is one of the best cricketers of all times and it was under his leadership that Pakistan won the Cricket World Cup 1992. Imran Khan may be slammed a lot when it comes to his achievements as the Prime Minister of the country but when it comes to cricket, nobody will deny that he has been one of the best skippers that Pakistan has ever had.
Recently, a poll was conducted by the official Twitter handle of the International Cricket Council (ICC) in which they asked cricket fans to tell which cricketer's average increased after they became captains. The contest was among four cricketers, Indian skipper Virat Kohli, former Pakistani cricketer Imran Khan, South African cricketer AB de Villiers and Australian woman cricketer Meg Lanning.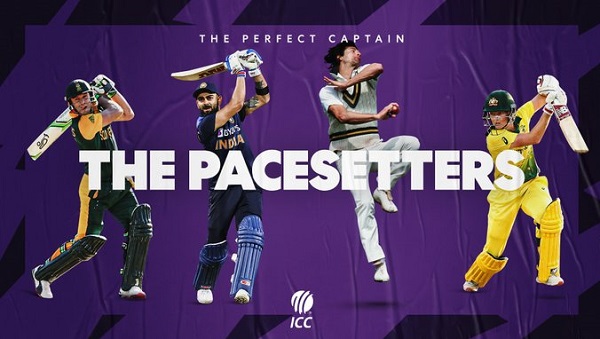 Here is the tweet:
Captaincy proved a blessing for some extraordinary cricketers 🧢🏏

Their averages improved as leaders 📈

You decide which of these 'pacesetters' were the best among these geniuses! pic.twitter.com/yWEp4WgMun

— ICC (@ICC) January 12, 2021
Soon there was throat cut competition between the Indian skipper and former Pakistani cricketer and few hours later, ICC announced the results as per which Imran Khan was declared the winner with 47.3% votes. On the other hand, Virat Kohli was little bit behind the Pakistani PM with 46.2 % and the other two cricketers were far behind as Meg Lanning got only 0.5% and AB de Villiers was voted by 6% people only.
Who would you rate as the best among these giants?

— ICC (@ICC) January 12, 2021
The results are out!

You've decided the best 'pacesetter' ✨

The indomitable Imran Khan has emerged as the highest-rated captain, beating Virat Kohli, Meg Lanning, and AB de Villiers in the poll 🙌 pic.twitter.com/HAX4piHmeB

— ICC (@ICC) January 13, 2021
As far as cricket lovers were concerned, this poll may have given them something to remain busy for some hours but all hells broke loose when a Pakistani news channel made it the breaking news. The news channel not only dedicated a full segment to this poll but also called the former Pakistani cricketer Abdul Qadir to talk in this regard.
Watch The Video:
BREAKING NEWS
pic.twitter.com/Aqdm4nnxCQ

— Naila Inayat (@nailainayat) January 13, 2021
Click here to watch this video directly on Twitter
Netizens came to know about it after a Pakistani journalist shared the video of the news on her Twitter handle and it gave enough fodder for the meme makers to produce some hilarious memes and jokes. This is how hilariously Twitterati reacted to the news while taking a satirical dig at Pakistani media.
#1
kya cartoon hai be ye log sahi me bro 🤣🤣

— Bizzle ❥ (@itsprecioussid) January 13, 2021
#2
WTF 😂😂 This is unbelievable. Pakistani media made it a breaking news and discussing it with the guest. https://t.co/gJBtVKN3A4

— KL Tanishq (@boom_raaah) January 13, 2021
#3
Breaking news of the new decade ! Also the best achievement by paki pm till date

— Hrishikesh K Gopalapillai. (@happystate24) January 13, 2021
#4
I am very sure, many wouldn't have even cared to respond from India…what waste comparison.
So for pakis your legend just fraction ahead than our Kohli (legen in making) and yet you are rejoicing…😂😂😂

— Arun kumar (@karun036) January 14, 2021
#5
Poore pakistan ko congratulations…यह ट्वीटर पोल पाकिस्तान के इतिहास में गोल्डन अक्षरों में लिखा जाएगा। इमरान को आज वह सम्मान मिला जिसका वह हक़दार था। यह दिन पाकिस्तान में "विजय दिवस" के तौर पर मनाया जाएगा और इस दिन को नेशनल हॉलिडे डिक्लेअर किया जाना चाहिए। इमरान को बधाई🌵🌵

— आलोक यादव 🇮🇳🇮🇳 (@iamalok35) January 14, 2021
#6
Nacho 😂😂😂 pic.twitter.com/UpRhAejIZO

— Shantanu Gupta 🇮🇳 (@shantanu2511) January 13, 2021
#7
Congratulations @ImranKhanPTI for this huge twitter win😂😂😂😂
Though our @imVkohli & his fans & other indians dnt give values to such stupid poll. Even our INDIAN local news channel also dnt consider this as news forget abt breaking news title😂
Anyways happy for ur small win

— Ishwari (@mosstlysane) January 13, 2021
#8
Scenes in neighbour country after winning Twitter poll😎 pic.twitter.com/g8nZuCoi2z

— manali💕 (@Makuna_Hatata01) January 13, 2021
#9
Lmao 😂 … OMG they r showing this in the news, Imran wins twitter poll 😂 I told u twitter is pakistan's turf, nobody can beat them here, pakistan army having jashn today, Imran thanking Bajwa. Meanwhile,Modi wins higest approval rating amongst world leaders, no news in India.

— Commissioner Saheb (@CommissionerSa5) January 14, 2021
#10
Imran Khan ka CIBIL score badh gaya, ab koi na koi Loan De dega.. @IMFNews

— Sarcasm Inc© (@Sarcasm_Inc) January 13, 2021
#11
😂😂😂 pic.twitter.com/RzG7lQmjw2

— NightVoyagers (@NightVoyagers) January 13, 2021
#12
No no pak are doing right job……. .. These are only small happiness that you find in the era……….. You should celebrate 🎊🎊🎊🎊 grandly as you celebrate win against Zimbabwe……….. And this type of celebration equals to that when a beggar gets 200 rupee note

— Ankit@rocky (@Ankitrocky4) January 14, 2021
#13
Sharam karo yaar pic.twitter.com/4wZqhXkDpk

— Siddharth Jain 💕 (@dhadhkan13) January 13, 2021
#14
Pakistanio ke liye to ye Eid ho gyi. Es date ko har saal celebrate krna chahiye kyuki Imran ne Icc ka poll jeeta hai. Gajab hai ye log bhi

— Ravi Yadav 🇮🇳 (@Proud_Yadav) January 13, 2021
#15
Abe twitter poll jitne ki itni khushi mna rhe ho 😳😭😂😂😂 pic.twitter.com/mEtfS3EHFz

— Sarcastic Chokro 👉😎👈 (@sarcasticchokro) January 13, 2021
In a nation which is suffering from inflation, unemployment, corruption and other issues, this news must have given some reason to smile to people! Congrats Pakis!