News
Pak Student Writes Lyrics Of Ali Zafar's Song In Physics Answer Sheet, Ali Zafar Reacts
There is no doubt that education is a very important aspect of our lives and every student should try his/her best to attain knowledge during the school and college days. Though we are not in favor of pressurizing students to study more and more for the purpose of getting good marks or becoming the topper of the class, still a student should be attentive in classes and should be able to write at least satisfactory answers to the questions asked in examination papers.
However, there are some students who are ready to do anything but don't want to study and then they are sitting idle in exams with no option other than writing stories of movies or lyrics of songs in answers to the questions in exams.
A video is going viral on the micro-blogging site Twitter in which a Pakistani teacher is showing Physics answer sheet of a student of Karachi board who has written lyrics of a song "Jhoom" of famous Pakistani singer-actor Ali Zafar. In the video, the teacher tells what the student has written and he slams the student for his approach, saying that his father must be very unhappy because of him.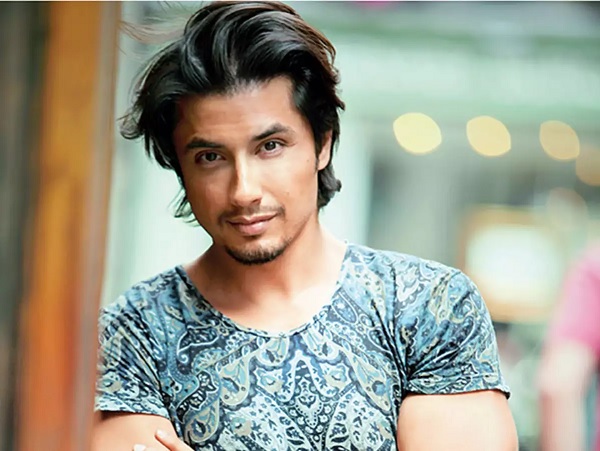 The video was shared on Twitter by the singer himself and he captioned it with, "This video which has gone viral was posted on the WhatsApp. I request students not to find physics in my songs, even though physics is present everywhere, including in the lyrics of this song as well. But they should respect the teaching and teachers while studying".
یہ وائرل وڈیو وٹسُ ایپ میں موسول ہوئی۔ میری طالب علموں سے التجا ہے کہ میرے گیتوں میں physics نہ تلاش کریں اگرچہ دیکھا جائے تو physics تو اس گانے کے اشعار سمیت ہر جگہ ہی موجود ہے۔ لیکن پھر پڑھائ کے وقت پڑھائی اور اساتذہ کا احترام کریں۔ 😇 pic.twitter.com/vjl4Mbo5Pw

— Ali Zafar (@AliZafarsays) December 27, 2022
Twitterati reacted soon on this matter and while some found it really funny, few asked the teacher to give marks for remembering the lyrics at least. Here are some selected reactions:
#1
Sad situation of Pakistan's majority students…
Fault lies with the fact that most students don't have the base to move to next level, therefore, this indifference is visible everywhere…

— Muneeba Anis (@muneeba_anis) December 28, 2022
#2
Now its your responsibility to sing three laws of newton/ concepts of physics 🤪

— 😈 (@2croodi) December 27, 2022
#3
Hahaha my goodness.. Ali Zafar bhai encourage youth and your followers to study. Sari qoum Music, Cricket or Drama kae peechaye pagal hoi hai.
Aisay kaysay chalaye gha? 🤷‍♂️🤔

— G.Khan (@IlyasJaf1) December 28, 2022
#4
This proves that @AliZafarsays is inspiring the young generation but unfortunately this generation is unable to maintain balance in life matters.

— Jamil Ali Ahmed (@JamilAliAhmed) December 27, 2022
#5
ali zafar ne physics ki base hi change kr di hai. 😂

— JUTT (@waqashoney18) December 27, 2022
#6
You're a great influencer and a very talented human yourself. I think you should tell the youth in episodes how you achieved what you achieved today. No jack but only persistence and hard work.

— Areefa Azam Official (@aazam2712) December 30, 2022
#7
Must have given few marks to remember the lyrics 😂

— Gauri Gurung (@gauri___g) January 3, 2023
#8
Tun tuna tun pe 1 marks milna chaheye tha !

— Professor Joe (@ahsanshah50) December 28, 2022
#9
Ali Zafar you should take over the classes, maybe they may learn more from you

— Insafian (@Insafia46047921) December 27, 2022
#10
Maybe your next song lyrics could be the answer to this particular physics question!

— Asadullah Khan® (@Asadullahk) December 29, 2022
#11
Agree w u.
Beta music k sath sath study b krni hoti hai.
Songs k sath zindagi nahe guzarti Dil Jhoom likh diya 😂🙃 the reaction of a teacher was legit beta tm khud azaab ho 😂

— Sundas Shabab (@SundasShabab) December 27, 2022
Dear students, focus on your studies so that you also don't have to do such a thing.
Share Your Views In Comments Below