News
Pakistan Finally Takes A Strict Action Against Terrorists. This Is Really Worth Praise
After Pulwama incident, Pakistan PM Imran Khan had said that he will take the required action on terrorists if India provides the evidence against them. However, there's great global pressure on Pakistan to take action on the terrorists and now the neighbouring country seems to be ready for the fight.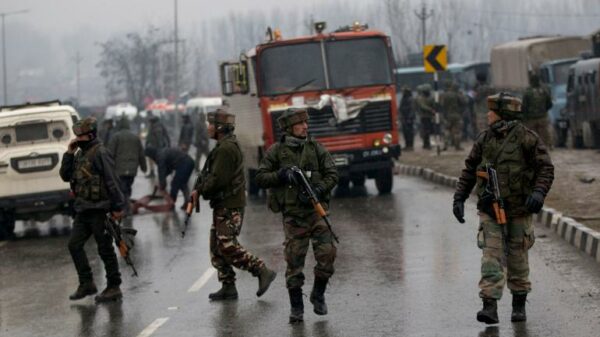 Reportedly, Pakistan has taken a strict action on the Jaish-E-Mohammad chief Masood Azhar's brother, brother-in-law and 40+ others who are linked to banned outfits.
The order by the Pakistan ministry which was issued today read as-
"In order to implement National Action Plan (NAP), a high level meeting was held in the Ministry of Interior on 4th March 2019 which was attended by all provincial governments. It was decided to speed up action against all proscribed organisations. In compliance, 44 under-observation members of proscribed organisations, including Mufti Abdul Raoof and Hamad Azhar, have been taken in preventive detention for investigation. These actions will continue as per the decisions taken in National Security Committee (NSC), while reviewing National Action Plan."
You can also check a copy of the notice below: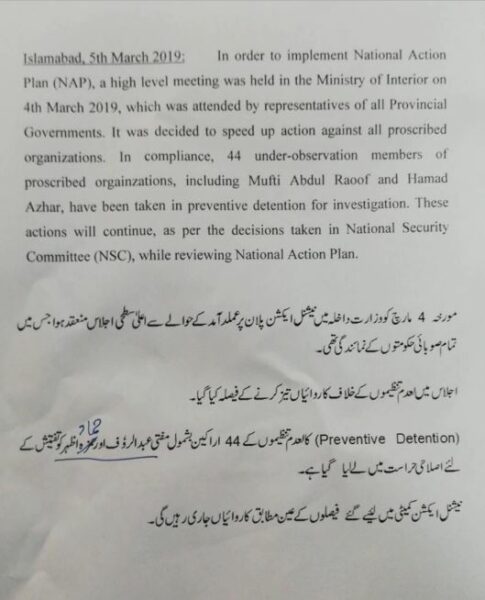 Now that's a commendable action by Pakistan and the government of Pakistan really deserves appreciation for it.
Share Your Views In Comments Below