News
Pakistan Threatened To Launch 10 Surgical Strikes On India, Got Trolled In The Most Epic Way
India and Pakistan are not on good terms for a long time and things got worse when the former conducted a surgical strike in Pakistan Occupied Kashmir (PoK) in 2016.
In this surgical strike, Indian soldiers took lives of nearly 45 terrorists and 9 Pakistan army men. A peace loving nation like India was compelled to take such an extreme step because Pakistan was not abstaining from sponsoring cross-border terrorism.
The topic of surgical strike resurfaced once again when Major General Asif Ghafoor, the spokesman of Pakistani military's Inter Services Public Relations, threatened that Pak will launch 10 surgical strikes if India dares to launch even one.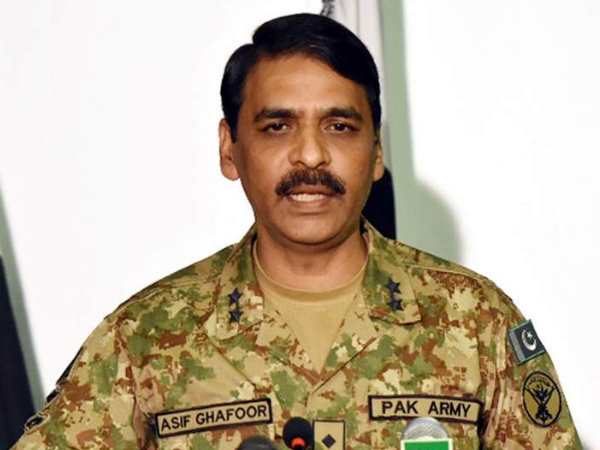 He was talking to media in London as he is also on a visit with Pakistan Army Chief Gen Qamar Javed Bajwa. He also warned those who have doubts on the capability of Pakistan military and said that Pak army wants to strengthen democracy. He also called the Pakistan elections 2018 as the most transparent ever in the history of the nation.
As soon as Major Ghafoor made this statement, social media was abuzz with reactions and Indian Twitter users didn't miss the opportunity of trolling him and Pakistan in an epic manner. Check out some selected tweets:
#1
Ise khte he indian army ka khoof..😂

— rj (@RJsuthar22) October 13, 2018
#2
Ok … Just a day back Imran was selling buffalos & cars & begging pakistani to give Money … Today threatening to attack India … घर मे नही हैं दाने अम्मा चली भुनाने

— Amit Saxena (@saxenaamit7404) October 13, 2018
#3
Pehle dal chawal ka intazam to kar lo! IMF se kaho thoda de de😁

— deepak soni (@dxbdeepak) October 14, 2018
#4
गधे के बच्चों के पास 10 दिन का राशन नहीं है
गाड़ियाँ और भैसों को बेच के खर्चे निकाल रहे हैं
और चले मुरारी हीरो बनने…

— ashish agarwal (@ashishyagarwal) October 13, 2018
#5
"#Pakistan goes for war mongering again, warns of '10 #surgicalstrikes' if #India carries out one
"
Retaliatory two way surgical strike means war… & may be suicidal path is better for Pak than war on terrorism & economy front..🤔

— CrooksMaster (@CrooksMaster) October 13, 2018
#6
Surgical strike baad me karna pahle jobloan liya hai IMF se usko to wapas karo bhai

— Babuna Ray (@babuna95) October 14, 2018
#7
Soch na v mat ak karoge to Pakistan ka naxsa nehi rahega.

— Ajit Biswal (@ajitbisswal) October 14, 2018
#8
When surgical strike happened, every paki ministers did shit on their pants. The entire assembly hall of pakistan was given one week holiday becuase of the shitty smell

— Rashmi (@rassmi1991) October 14, 2018
#9
DON QUIXOTE OF PAKISTAN

"If India dares to launch a surgical strike inside Pakistan, it'll face 10 surgical strikes in response"

Maj Gen Asif Ghafoor
~ @RadioPakistan

Focus on your $96B foreign debt
Sabre rattling in not EMI
Indian Surgical Strikes unanswered@nsitharamanfan pic.twitter.com/sDiTUWsDSj

— @akashtv1soni (@Akashtv1Soni) October 14, 2018
#10
This article authenticate that what the damage was done by our army in the surgical strike to pakistan.
Don't warns us if army takes it serious than there will be no place on earth for you to hide…Army will deliver you directly to Jahannum. pic.twitter.com/s1c8QuX1Cd

— sandeep singh (@sandeep782000) October 14, 2018
#11
Pakistan is in which wonderland ???

— Bharati (@Bharati09334466) October 13, 2018
What do you have to say about the statement made by Major General Asif Ghafoor? Let us know.
Share Your Views In Comments Below