Sports
Pakistani Actress Sehar Shinwari Says She Will Marry A Zimbabwean Guy On This Condition
The Indian cricket team will be playing its last Super 12 match against Zimbabwe on 6th November 2022 at Melbourne Cricket Ground and there is no doubt that India won't be taking Zimbabwe lightly because the latter has already defeated Pakistan in the Super 12 stage. While New Zealand has become the first team to enter the semis, the Indian squad also has a good chance of entering the semi-finals provided no upset takes place in the match against Zimbabwe.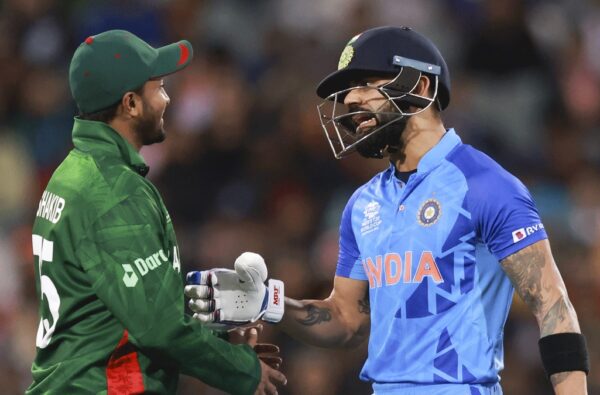 Pakistani cricket fans were hoping to see Bangladesh defeating India in the match which was played on 2nd Nov at Adelaide Oval as it would have increased Pak's chances of entering the semi-finals but it didn't happen as India defeated Bangladesh by 5 runs in a rain-affected thrilling encounter.
However, Pakistani fans haven't left hope and now they are hoping to see Zimbabwe winning the match against India. In fact Pakistani actress Sehar Shinwari who is known for being critical against India and the Indian cricket team has now given a statement which may sound lucrative to guys from Zimbabwe.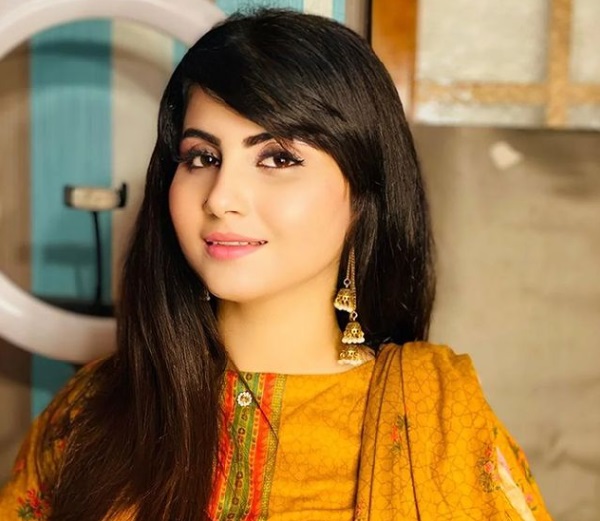 Sehar Shinwari took to the micro-blogging site Twitter and wrote, "I'll marry a Zimbabwean guy, if their team miraculously beats India in next match".
I'll marry a Zimbabwean guy, if their team miraculously beats India in next match 🙂

— Sehar Shinwari (@SeharShinwari) November 3, 2022
Sehar posted many tweets during the India-Bangladesh match as she wished India to lose the match. However, this is not the first time that Sehar has made any promise or statement on Twitter and soon this tweet also went viral. A number of online users also remind her of old promises while few comment that the main thing is whether any Zimbabwean guy will like to marry her or not.
Here are some selected reactions:
#1
U were supposed to delete ur twitter account if India beats Bangladesh

— Suresh Kumar (@SureshK77282053) November 3, 2022
#2
ना नो मन तेल होगा ना राधा नाचेगी , मुझे नहीं लगता है आप की शादी होगी क्योकि जिम्बांबे भारत को हरा नहीं पायेगा | वैसे भारतीय इतने बुरे थोड़े ही है विचार बदलिए |

— NK Aggarwal (@NKAggarwal4) November 3, 2022
#3
Why u so obsessed with India tho

— N❄️ (@starfire889) November 3, 2022
#4
That is okay but when will this be happeninghttps://t.co/ER2ZtRy1Q3

— ●•Gιяιѕн•● (@me_girish) November 3, 2022
#5
Le Excited Zimbabwe Players : pic.twitter.com/60fHzJlQHn

— Rehman Khan 🇵🇰 (@Rehmankhan49) November 3, 2022
#6
— Ngugi Chasura (@DregChasura) November 3, 2022
#7
Haha! itna bara risk na lo kia pata Zimbabwe sach m jeet jay😅 tw Blessing Muzarabani apkay hisay ma aye ga🙊 pic.twitter.com/3MyVmiRWjJ

— Rana Yasir Shabbir (@yasirshabiir) November 3, 2022
#8
Tum Sikander Raza samajh kar tweet kar rahe ho, udhar Olonga baitha hai. pic.twitter.com/rrOUtVtYvo

— 🇮🇳💫VB💫🇮🇳 (@MahakaalO8) November 3, 2022
#9
Uffff aapki saadagi / सादगी 🙏🏻🙏🏻 ma'am https://t.co/K6yt4w38Bd

— Maj Yogesh Dahiya🇮🇳 (@dahiyayogesh81) November 3, 2022
#10
What about it ma'am??
Will you change your name??😂😂 pic.twitter.com/ldOqSiDfm5

— Shahi Afridi (@AfridiShahi2) November 3, 2022
#11
bibi kya koi zimbabwean guy bhi aap se marry karna chahta hai ? sawal to yeh hai na asal

— Munir Ahmed (@munirmanjlai) November 3, 2022
Does Zimbabwe have any chance against India? What do you think? Let us know your opinion.