News
Pakistani Actress Veena Malik Gets Slammed For Mocking Modi And Indian Air Force On Twitter.
After almost two weeks India woke up to a great news that they wanted to hear since 14th February, when a SUV full of 350 kg of explosives rammed into the CRPF convoy, it took lives of more than forty of our Jawans. Later a video surfaced where Pakistan based militant group Jaish-e-Mohammed claimed responsibility of this act.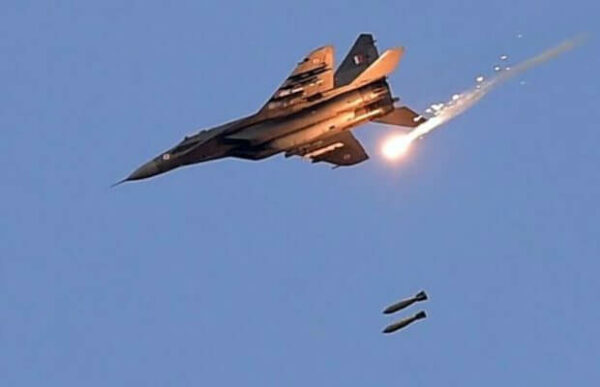 Indian Air Force (IAF) carried out surgical air strikes across the Line of Control at 3.30 in the morning. India avenged our Pulwama martyrs by demolishing JeM's training camps and launch pads.
Twelve Mirage 2000 fighter jets dropped laser guided bombs completely destroying over three hundred militants within 19 minutes. Celebrities all around reacted to these incidents according to their national sentiments.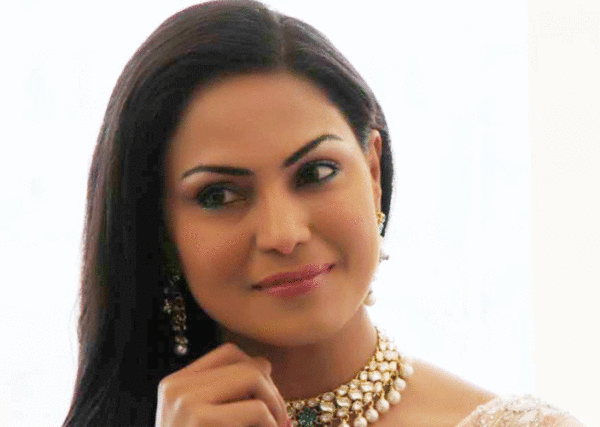 Bigg Boss 10 contestant and Pakistani actress Veena Malik took a dig at our Prime Minister Narendra Modi,Indian Army and also Indian Air Force and tweeted this dialogue from Bollywood movie, My Name Is Khan. Here it is.
My Name is tree…And I'm not a Terrorist 😂😂😂…!!!#Surgicalstrike2

— VEENA MALIK (@iVeenaKhan) February 26, 2019
Veena even tagged Salman Khan in her tweet taunting about the failed surgical strike, as according to the Pakistan government no casualties have been reported. She even posted a video in her official Twitter handle claiming him to be an Indian pilot who crossed into the Pakistani territory.
She even tagged Bollywood actor producer, Akshay Kumar and Ajay Devgn as they tweeted supporting our IAF after the air strike.She even took a dig at Kangana Ranaut as well.Even in another of her tweet she tagged Shobhaa De and blasted her too.
In a series of more tweets she took further dig at Indian Prime Minister Narendra Modi and assured that Pakistan will retaliate soon.
#1
Hey @akshaykumar these Machines of #indianAirForce destroyed the terror camps of trees Yesterday… Check them out Now😎😎😎 @akshaykumar
For Details check out News channels n Twitter😂🤣😂 pic.twitter.com/bPTm7niqoL

— VEENA MALIK (@iVeenaKhan) February 27, 2019
#2
Yeah…
RIP…DEAD TREES https://t.co/erXThQH95k

— VEENA MALIK (@iVeenaKhan) February 26, 2019
#3
Salute to Maha Fakes😂🤣😂 https://t.co/I8VXhJuw36

— VEENA MALIK (@iVeenaKhan) February 26, 2019
#4
Hello To all my Bollywood Buddies😉😉😉
Don't Mess With Us😁😁😁
@narendramodi @BeingSalmanKhan @DeShobhaa @IAF_MCC #IndianAirForce #IndianMedia pic.twitter.com/51TwZD83q0

— VEENA MALIK (@iVeenaKhan) February 27, 2019
#5
Salaam Salman Gee….!!!
Aap ki @IAF_MCC ki Khabar Lay Lo😂🤣😂 #PakistanZindabad https://t.co/CgdPT9rZer

— VEENA MALIK (@iVeenaKhan) February 27, 2019
Pakistani actress Veena Malik was slammed like never before. She was not supporting her nation but was instigating war. For any nation war is not the solution, it could never be the answer. She should not spread hatred but should aim at the most plausible positive move.
#1
— A B H I J I T (@sagvekarabhijit) February 27, 2019
#2
Ye madam soch rhi hai galti se hi sahi @akshaykumar reply kar denge….yrr wo kaam dhaam wala aadmi hai……

— Paurush Pathak (@iampaurush29) February 27, 2019
#3
Suno Google janti ho agr thodi padhi likhi ho to jao Google aur ja k dekho kyun apni awam ko bewkoof banati ho AUT @akshaykumar tk Jane ki aukat ni h tumri pic.twitter.com/KCTPiOk1y5

— Nakusha (@Nakusha54661478) February 27, 2019
#4
Pakistan media and some useless flop attention gainers from pakistan peddling false news and they be like Nothing Happened.. pic.twitter.com/CKbcdUlxs5

— Pratik Singh (@pratiksingh01) February 27, 2019
#5
@iVeenaKhan I understand your love for ur nation, but best u can do is pray for both sides, rather than sitting in ur bed and tweeting for war

— letlovewin (@letlovewin2) February 27, 2019
#6
Yes Indian Air Force (lion) roars..and Pakistani cats do mew mew (in pain)

— Prathmesh Tiwari (@Prathmesh200) February 26, 2019
#7
Somebody put an air strike on this lady's face

— JOƎL GIFTSON 🇮🇳 (@souljaboy_177) February 26, 2019
#8
Pakistan Army 😂😂😂😂😂😂 pic.twitter.com/AbgPxGEZpp

— abhishek rai (@RaiCivil) February 26, 2019
#9
I m scared….

— ritansh kashyap (@ritanshkasyap) February 26, 2019
#10
Laughstock. Pak will surprise us. They will now go and beg for aids from Somalia

— Abhi-Shake (@abhirichhariya) February 26, 2019
So, what are your views on this?
Share Your Views In Comments Below