Sports
Pakistani Fan Asked "Baap Kaun Hai?"! Here's How Furious Mohammed Shami Reacted!
It was bad luck for Indians yesterday. They tried to show an impressive performance but couldn't succeed in that. It's rightly said, "Jo hua so hua, ab aage ki socho"; Indian Cricket team has no option but to accept the defeat and move on. We must appreciate how Virat Kohli took it sportingly like a gentleman.
Pakistani fans are busy trolling Indians and are making fun of the team. Celebrating victory is fine, but shouldn't there be some standards? Is it necessary to cross all limits of trolling and make the other person furious?
Looks as if people have lost it; couple of days back we saw some Pakistani fans surrounding Ganguly's car and chanting slogans in favor of their country. This time, a Pakistani fan made Mohammed Shami furious.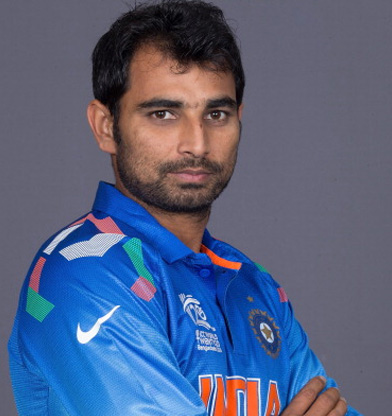 As the team was going back to the dressing room, a Pakistani fan tried to troll them. He took a sly dig at them and asked "Baap Kaun Hai?". It was father's day yesterday and so, he tried trolling Indians by calling Pakistan "Baap".
The team chose to ignore, but Mohammed Shami became super-angry. He lashed out at the fan and asked, "What?"; Shami was about to go near him but Dhoni controlled the situation and took him back to the dressing room.
Here's the video of this incident;
Click here to watch the video directly on Facebook!
Pakistani fans must remember one thing that Indian team also put in good efforts to reach this level. If not in cricket, India defeated Pakistan in hockey and we are all are happy with that.
Share Your Views In Comments Below