Bollywood & TV
Pakistani Star Shaan Shahid Bash Shah Rukh Khan For His Voiceover In Lion King, Gets Badly Trolled
Pakistani star Shaan Shahid recently slammed Bollywood superstar Shah Rukh Khan for dubbing the Hindi version of upcoming Hollywood film The Lion King. Shaan didn't like SRK's dubbing style in a particular promo of the film without knowing the fact that it was the voice of his son Aaryan.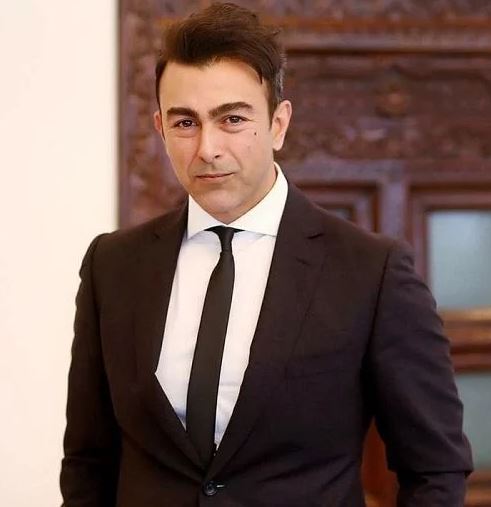 Shaan tweeted-
"Please don't destroy such a beautiful movie with Hindi dub… In this promo, Shah Rukh's voice is the same like it is in any other film. At least he should've changed his voice and expression for 'The Lion King'."
Pls don't destroy an iconic film with Hindi dub .. no difference in shahrukhs voice it is like any other V/O he does for his films . At least change your voice expression for a lions dub.

— Shaan Shahid (@mshaanshahid) July 11, 2019
Needless to say, the star was heavily trolled by Twitterati by putting out a wrong tweet and that too against SRK. Have a look at some of the reactions-
#1
Do we need to have an opinion on everything? Has #Shaan even seen SRK's version of #TheLionKing before commenting on it? I mean you can't really judge from a little teaser can you? Give it a chance if you don't like it than voice your opinion. Ridiculous.

— Sehbyyyman (@lazybanz) July 12, 2019
#2
this isnt his voice, and he isnt in charge of Disney, but please carry on with your pointless tweets.

— garam_cha (@garam_cha) July 11, 2019
#3
Dear Shaan(Veena Malik Male version)…your mentality is totally wrong,Hindi version for only SRK fan's and its more enough to watch Hindi version #thelionking for @iamsrk followers

— Mujahid Mohammedzai (@mujahidkhanm) July 14, 2019
#4
abe gadha yeh uski bete ka voice hain , sale uneducated fool

— 🌃 🌃 SHRUV 🌃 🌃 (@sinchan21029371) July 11, 2019
#5
@mshaanshahid Yar khd tu ur career is ovr, hardly anyone in 🇵🇰 gives a fuck about you anymore, least u cn do is nt embarrass us in front of the world. #shaanshahid

— Bariphupo (@bariphupo) July 11, 2019
#6
Mind your words Mr shaan
He is our srk sir the greatest💪💪 super star😎 of our 🕒
Love❤😘 you srk sir https://t.co/r8plWpCAYe

— [email protected] (@Israrchowkcom1) July 13, 2019
#7
Just ask ur shaan he will 100% quit ur lollywood to do duty of srk watchman as ur cricketer crying to play in the ipl 😂😂

— Alok raj (@Ashishalok234) July 13, 2019
#8
Shaan, you have some real psychological disorders! What are you so depressed about? Why are you angry all the time for NO REASON?… Who are you to question The SRK; the man who defied all the odds that came his way and became The king of B town.

— munimaabdul (@munimaabdul1) July 13, 2019
#9
Your total followers on Twitter 150k

Shah Rukh Khan's followers 38.5 Millions.

SRK's Fan movie collection > your entire gandasa movies collection.

People who know SRK = 3.2 Billion

People who know Shaan = 150K https://t.co/qf51Cavyh4

— Shoaib Niazi (@Shoaib_SRK1) July 12, 2019
#10
Are Bhai par Tu hai kon, tera Naam to Google bhi Nahi bata Raha 😂😂😂#LionKingWithSRKAryan pic.twitter.com/xfJPuEk8UB

— HUNTER SINGH (@SRKsCombat1) July 11, 2019
#11
How jealous this guy is😂😂
And by the way its not even SRK's voice

— Srujana (@iamsrj19) July 11, 2019
What are your thoughts on this controversy? Do you think Shaan was right in slamming King Khan of Bollywood?
Share Your Views In Comments Below