News
Pakistan's Tweet On PAF Being Awake Gets Trolled After India Launches Successful Strike On JeM
Early on Tuesday, India woke up to news of Indian Armed Forces seeking revenge for the Pulwama tragedy by launching air strikes on the Jaish-e-Mohammed camps across the LoC.
Twelve Mirage 2000 fighter jets containing approximately 1000 kg of explosives were used to completely obliterate the terror camps across the LoC. This is deemed to be the first across the border attacks in recent history, the last one being during the 1971 Indo-Pak war.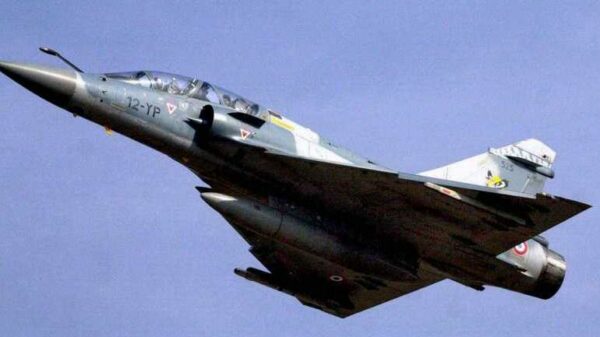 In the successful mission, India struck the biggest training camp of the JeM, and this is considered to be a major victory after the Pakistani terror group wreaked havoc in our country less than two weeks ago.
Pakistani officials continue to remain silent on the issue, and are yet to release an official statement on the attack. However, Pakistan army spokesperson Major General Asif Ghafoor tweeted that by carrying out such an attack, Indian Armed Forces had violated the terms of the Line of Control.
Indian aircrafts intruded from Muzafarabad sector. Facing timely and effective response from Pakistan Air Force released payload in haste while escaping which fell near Balakot. No casualties or damage.

— Maj Gen Asif Ghafoor (@OfficialDGISPR) February 26, 2019
India had received confidential intelligence that the JeM was preparing for a series of attacks on the country, and that "fidayeen militants" were receiving training for the same.
What is ironical is the fact that just hours before the air strike, Pakistani Defence had tweeted that the Pakistan Air Forces are awake. It was supposed to be a warning for India.
"Sleep tight because PAF is awake." #PakistanZindabad pic.twitter.com/Wlriv5ZJRr

— Pakistan Defence (@DefencedotPak) February 25, 2019
But turns out, India was already geared up to give a solid reply to the tweet. Not in words, but in a language the JeM would understand. This is how Indians are reacting to the tweet now:
#1
Is tweet ke 5 min baad PAF wale apna twitter account band karke so gaye.

— THE SKIN DOCTOR (@theskindoctor13) February 26, 2019
#2
Jaag ke kya ukhaad liya? 😂😎😂 #SurgicalStrike2 #Balakot https://t.co/NAubyHlzd5

— Sir Jadeja fan (@SirJadeja) February 26, 2019
#3
they slept after tweeting this it seems

— SIVA (@sivasehwag13) February 26, 2019
#4
Irony dekho inke tweet ke 3 ghante bad hi IAF ne keh ke le li inki🤣

— cricanatics (@deepak_mittalad) February 26, 2019
#5
IAF ne @DefencedotPak jhoota vaada Pak ke Janta ke samne rakh diya..!!

— Sid (@Siddh0210) February 26, 2019
#6
— Alok Mishra (@iamalokmishra91) February 26, 2019
#7
Challenge accepted pic.twitter.com/tL8PiFekmF

— ㅤ ㅤ ㅤ ㅤ ㅤ ㅤ ㅤ ㅤ ㅤ (@theesmaarkhan) February 26, 2019
#8
PAF aircraft… awake… alert…! pic.twitter.com/CATqfYqSBi

— ishan bhardwaj (@ishanKone) February 26, 2019
#9
Everyone slept tight there. 😂😂

— Godman Chikna (@Madan_Chikna) February 26, 2019
#10
— Comrade Squinty (@squintneon) February 26, 2019
#11
This is how anti-virus software works.

— Vishal (@vichupedia) February 26, 2019
#12
— संस्कारज़म (@Being_Sanskaari) February 26, 2019
Well done, Indian Armed Forces. We salute you for your act of bravery.
Share Your Views In Comments Below