Sports
Pant Sledges Australians Behind The Wickets By Saying, No Everyone Is Pujara. Twitterati Loving It
Cricket field is a great source of entertainment for so many people. Apart from the game of Cricket, the live commentary, the on-field drama and sometimes the behind-the-wicket comments by wicketkeepers give the audience enough gossip material.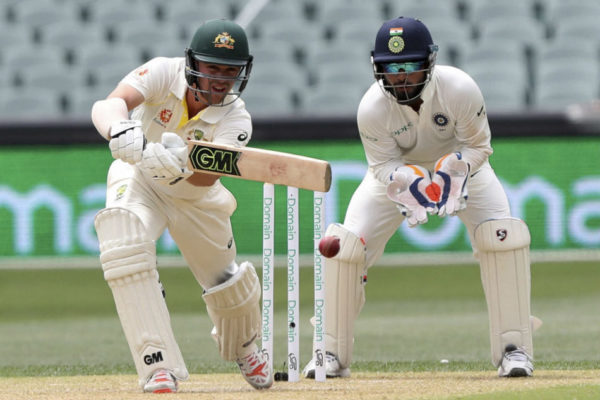 While we all have seen Dhoni doing some hilarious commentary behind the wicket, the new wicketkeeper, Rishabh Pant in the ongoing India vs Australia Test match showed his hilarious side as well.
While standing behind the wicket he was seen teasing Australians by saying, "Not everyone is Pujara here". With this comment, he was highlighting the great cricket played by Pujara which led the team to a score of 250 despite difficult conditions.
This commentary by Pant has amused the Twitterati who is having fun discussing it on the microblogging site. Have a look at some of the comments-
#1
"Everyone is not Pujara here, lads!" – Rishabh Pant chirps 😂

Good self-assessment I must say. 🤦🏽‍♂#AusvsInd

— Ananthasubramanian (@_chinmusic) December 7, 2018
#2
"Everyone is not Pujara here" – Pant from behind the wickets! 😂😅

Khawaja to pant "I am not Rohit Sharma anyways." (Didn't say it though) 😂😂🤣🤣 #AUSvIND #AUSvsIND #Ashwin

— Ashok Jammy (@AshokJammy_) December 7, 2018
#3
Rishab Pant saying "everyone is not Pujara here" near the stump mic. Nice little banter going on. This is what makes test cricket so special to watch.#INDvsAUS #IndiavsAustralia #TestCricket

— Anas Hussain (@anas707) December 7, 2018
#4
Khawaja seems to be understanding Hindi banter from Pant. #AUSvIND #AUSvsIND

— Bhargava Chittajallu (@bhargavac) December 7, 2018
#5
Rishab Pant was sledging to Usman Khwaja saying "Not everyone is Pujara" 😂😂😂😂😂😂😂😂

— Ibru Sidd (@IbruSidd7) December 7, 2018
#6
Hey u all got dats words
I got dat
Dont know who is dis
But smeone chanting "everbody is nt a pujara"
😂😂😂
Might be it ws pant#AUSvIND @cricbuzz @SPNSportsIndia @cricketaakash

— adarsh jaiswal (@ADjais27) December 7, 2018
Now that's really hilarious. Isn't it?