Videos
Parents Recorded A Couple Making Out In Flight & Sent The Video To Daughter. It's Super Viral Now
People tend to do strange things when they are in love or in lust as well.
A couple joined a mile high club in a flight while another couple filmed them and the clip has now gone viral. Mile high club is a term or slang for those couples who establish physical relations in a flight.
Parents of Kiley Tully were going to Mexico when they found that a couple sitting two rows behind them was making out. They recorded it and sent the video to Kiley who posted it on the micro-blogging site Twitter.
The caption of the video is, "My mom and dad were just trying to have a peaceful trip to Mexico and then they sent me this…."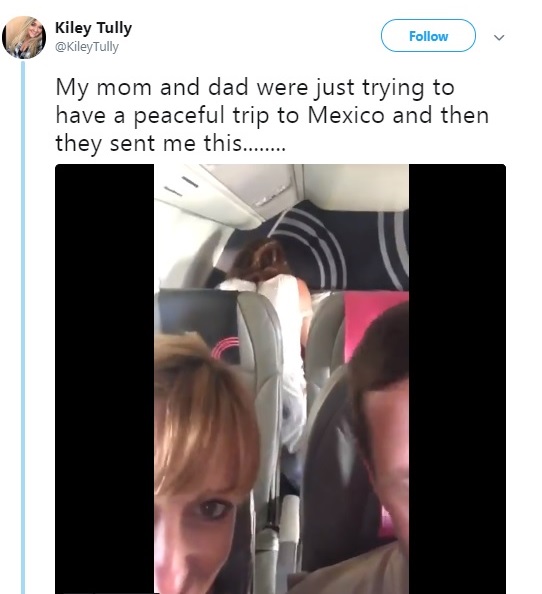 Watch The Video:
For More Videos, Subscribe Us Now
Click here to watch this video directly on YouTube
Till now, the video has received more than 125K likes and has been retweeted for about 50K times.
The 45-second video also shows the other passengers who were sitting in the small aircraft and were totally unaware of what was happening in the flight.
It is not for the first time that such an incident has taken place. Earlier also some couples have been caught in the act and we are sure that it's neither the last incident of this type as the world is full of people who believe that life is too short so don't miss the chance even on a flight! LOL 😀