Videos
Passengers Waited Calmly In Their Seats After Plane Landed, Video Went Viral. Indians Should Watch
In today's world, we all are in dire need of one virtue and that is patience. If you have ever noticed, we are getting impatient and restless day by day.
It may be due to our hectic life schedules or because of any other reason but people need to understand that they should take some rest at some point of time. Let us just relax our mind and soul otherwise this impatience will make us look not just rude but stupid as well, sometimes.
Travelling in plane has become cheaper now and more and more people prefer to travel by air within the country also. However, the haste of getting down from plane after it lands is clearly visible in majority of Indians despite the fact that the plane's door opens almost 10 minutes after it stops.
If you remember, some months ago, a video went viral in which some Indian passengers were creating a chaos as they were in a hurry to get down of the plane after it landed. However, it's not just with Indians and people of some other countries also behave like this but the important question is – Is this really needed?
After sitting in a plane for hours, can't we sit for 5-10 minutes more? Why do we not understand that the people who are in the plane with us are also going to get down?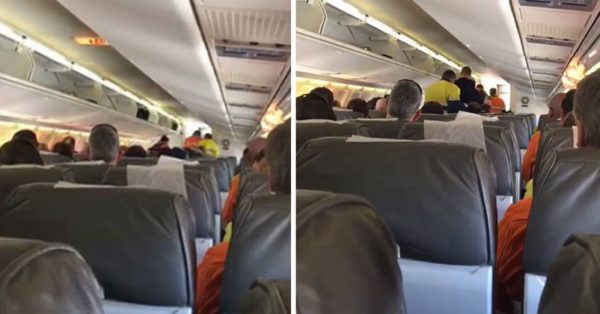 A video is going viral on the Internet and social media, showing how all the passengers wait for their turn to get down and it took just five minutes for everyone to exit the plane and no chaos happened.
Here is the video:
Click here to watch this video directly on Facebook
We hope that people will learn something from this decent behavior and implement it in their lives too.
Share Your Views In Comments Below