Brands
Patanjali Trolls Harpic In Latest Advertisement. Patanjali In Trouble Now
Marketing and Brand war is not a new concept these days. Big and small brands take open digs on their rival brands through advertisement and even get a reply in the same way. All this is done to beat the competition and engage the consumers in a better way and most of the companies are taking it in a healthy way.
But, seems like the latest Patanjali vs Harpic has taken a wrong turn. Harpic, a company which makes the toilet cleaning products has dragged Patanjali to court for taking a dig on their ad campaign.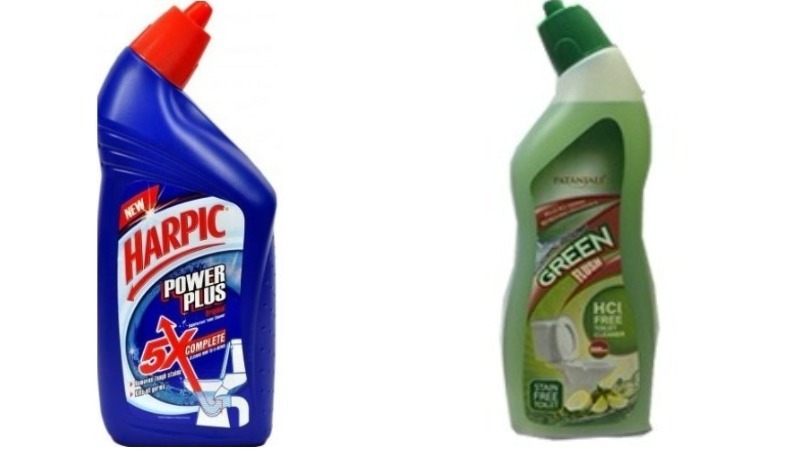 Patanjali which is a famous domestic brand under the name of Baba Ramdev, in their latest advertisement for a toilet cleaner product named Green Flush trolled the ad campaign of Harpic.
In the advertisement we see a dig being taken on the way Harpic's keen representatives enter the house and make their way directly to toilet.
Watch the video-
Click Here to watch the video directly on Youtube.
While Patanjali hasn't mentioned the name Harpic in the advertisement, the point is clear. The brand has therefore gone ahead to file a case on them as they believe, they've been referred to.
Watch the Harpic advertisement below-
Click Here to watch the video directly on Youtube.
The company's lawyer claimed before the Delhi High court that the germ-kill claims of Patanjali's product, Green Flush, were identical to that of Harpic, and Patanjali infringed its copyright as the labels on its toilet cleaner were identical to that of Harpic. He also added that the first few seconds of the ad "mocked" Harpic's ad campaign.
The Delhi High Court observed that the advertisement appeared to be a repartee. It asked Patanjali to file its response within 10 days on the allegations made by Harpic in its suit. The court also declined Harpic's plea to pass an interim order restraining Patanjali from airing its ads.
What do you think about this?
Share Your Views In Comments Below