Sports
"Pathetic Performance," Twitter Lashes Out At Indian Team & Management After It Lost 2nd ODI
The Indian cricket team failed in bouncing back in the 3-match ODI series after losing the first ODI to Bangladesh and the hosts have now taken an invincible lead of 2-0 in the series after defeating India in the second ODI by 5 runs.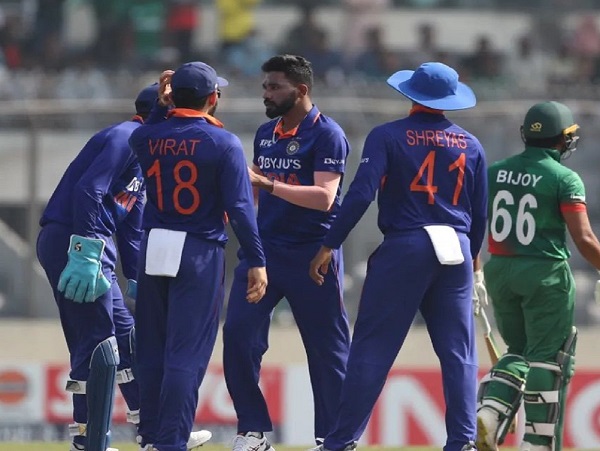 The second ODI was played yesterday at Sher-E-Bangla National Cricket Stadium, Mirpur, and Bangladesh decided to bat first after winning the toss. The Indian bowlers started pretty well as they dismissed 6 Bangladeshi batters at the score of 69 but after that, Mahmudullah and Mehidy Hasan produced a partnership of 148 runs which is the highest ever by Bangladeshi batters against India in ODIs and helped their team in posting a total of 271/7 in their stipulated 50 overs. While Mahmudullah got out at the score of 77 runs (96 balls, 7 fours), Mehidy Hasan remained unbeaten at 100 runs for which he played 83 deliveries and smashed 8 fours and 4 sixes.
The Indian cricket fans were once again left disappointed with the Indian bowlers as in the first ODI, they were not able to take the 10th wicket despite the fact that they dismissed 9 batters when Bangladesh needed around 50 runs for winning the match.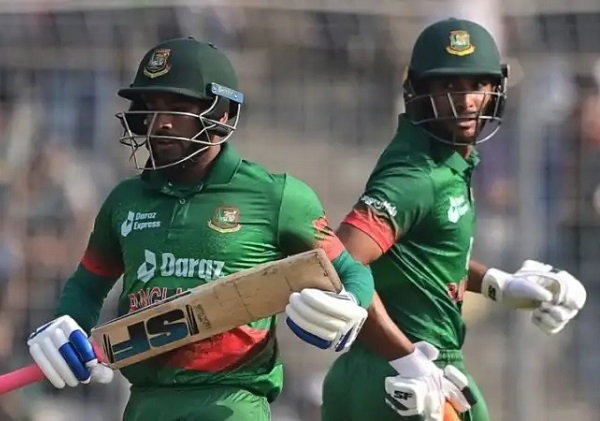 The social media users expressed their annoyance on the micro-blogging site Twitter where they slammed the Indian bowlers, head coach Rahul Dravid and skipper Rohit Sharma for this defeat. Many of them were so sad that they clearly said that they should stop hoping this team to win the ICC ODI World Cup 2023 which is going to be played in India. Some users also targeted KL Rahul as he was the stand-in captain in this match since Rohit Sharma was away from field due to injury.
Here are some selected reactions:
#1
Indian bowling today:

First 19 overs – 6/69.

Last 31 overs – 1/202.

— Mufaddal Vohra (@mufaddal_vohra) December 7, 2022
#2
When you play with unfit bowlers it will haunt you in the end.

— Hitesh Halvadiya🇮🇳 (@Hitesh9884) December 7, 2022
#3
We don't have a single bowler who can bowl a Yorker.

— 🧔🏻 (@SweetSoul007) December 7, 2022
#4
Horrendous, we bowled too short, maybe? But overall, a disappointing performance

— Cricket_Enthusiast (@Hatedguy123) December 7, 2022
#5
This country has stopped producing bowlers.

— Shashank Sharma (@Shankify_99) December 7, 2022
#6
From 69/6 to 271/7

Pathetic captaincy, Pathetic performance overall by India!!

Kudos to Mehidy Hasan Miraz!!

This is more than enough on this surface!!

— Akshay (@realakshay5) December 7, 2022
#7
Death bowling is a serious concern. Apart from Arshadeep and Bumrah we don't have other options

— Sandeep Singh (@SingSundip) December 7, 2022
#8
Umran malik have pace but he doesn't have any skills..
I will pick any bowler who bowls 140 instead of this skill-less Umran malik

— Smp Santoshhh mohann Phukannn (@SmpPhukan) December 7, 2022
#9
The captaincy and team spirit has been https://t.co/hoqGfArsPn pains to see that a world beating side helmed by Virat Kohli and due to no actual reason is suffering and nose diving in playing standards.
Politics and leadership changes have adversely affected.

— Harry Notter (@uditryan) December 7, 2022
#10
— AV (@heretoroar) December 7, 2022
#11
Our bowlers to any low order batters pic.twitter.com/ao0mk5fQCn

— Mishra Bole (@GauravMishra027) December 7, 2022
#12
Thanks to klol captaincy 😐 such an panoti player and fraud player of team india till date

— Oye Its Hero (@OyeItsHero) December 7, 2022
#13
Why are we failing again and again to take wickets in middle overs 🥲#INDvsBAN #CricketTwitter https://t.co/SO6Xz4IlPe

— Cricket_crazzzyy (@shrish_xoxo) December 7, 2022
#14
Ye Indian team WC jarur layega 🙂🙂 https://t.co/b6YGhWUJPR

— ∂єєρα ραη∂єу ll Wolfholic🐺 (@D4kkvk) December 7, 2022
#15
Dravid and Rohit are taking the white ball teams to the gutter. An absolute disgrace.

Bring back Ravi and Virat. Enough is enough.

— MG (@ManeeshGiri_) December 7, 2022
As far as the Indian batting was concerned, Shreyas Iyer (82 runs, 102 balls, 6 fours & 3 sixes) and Axar Patel (56 runs, 56 balls, 2 fours & 3 sixes) played brilliant innings but other than these batters, no top or middle order batsman was able to show any resistance. The skipper Rohit Sharma came to bat at number 9 due to his thumb injury and tried a lot to take his team to the winning line as he scored 51 runs not out (28 balls, 3 fours & 5 sixes) but in the last couple of overs, Mohammed Siraj (2 runs, 12 balls) was not able to rotate the strike because of which things became very difficult for India and eventually Bangladesh won the match by 5 runs.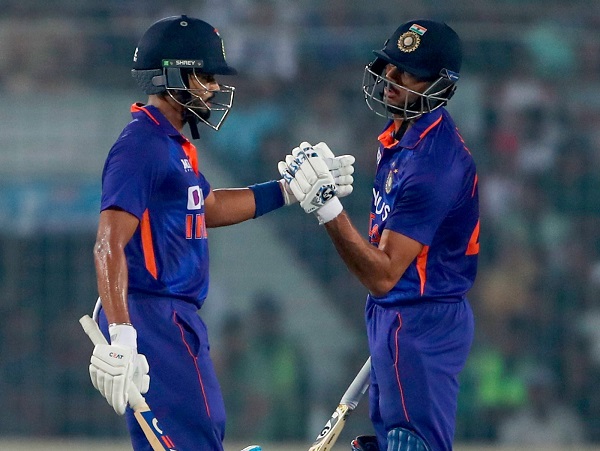 The 3rd ODI will be played at the same venue on 10th Dec after which both the nations will play two test matches starting from 14th December.
The Indian team will certainly like to save some respect by winning the third and last ODI of the series but the manner in which it is playing, it seems a little difficult. What do you say?