Indians have certainly proved their excellence in the IT world as there are good number of software engineers and IT professionals working in majority of the tech giants and few multinationals are even headed by the Indian professionals such as Google (Sundar Pichai), Microsoft (Satya Nadella), Adobe (Shantanu Narayen), IBM (Arvind Krishna), etc.
One more Indian who recently joined this list is Parag Agrawal, an alumnus of IIT-Bombay who has replaced Jack Dorsey and is the new CEO of the micro-blogging site Twitter.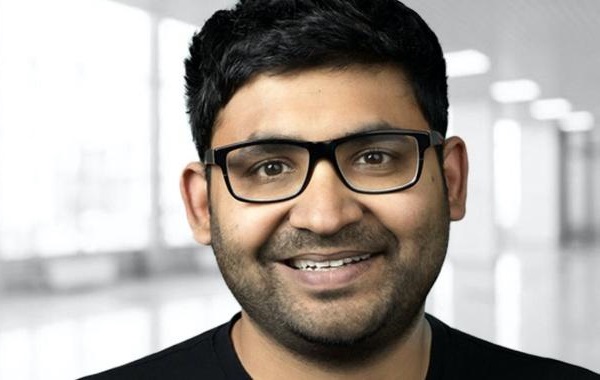 As soon as this news went viral, the Indian online users started researching about Parag Agrawal on Google. While many wanted to know his salary, they were numerous others who were interested in knowing about his marital status.
This is how netizens reacted:
#1
Everyone congratulating #ParagAgrawal on becoming the new CEO of twitter

Meanwhile Indians: "Agrawal hai toh… pic.twitter.com/nyqPt4tQ5d

— प्रशंसा🔪🇮🇳 (@bhakkk_lol) November 29, 2021
#2
Indian people talking about #ParagAgrawal right now :- pic.twitter.com/ijJbIpZfMS

— Himanshu Sharma (@hunnysharma008) November 29, 2021
#3
Congratulations #ParagAgrawal pic.twitter.com/NUhoXR3MnE

— Kisslay Jha🇮🇳 (@KisslayJha) November 29, 2021
#4
#ParagAgrawal
Congrats 👏👏👏 pic.twitter.com/yoQK55fPyZ

— AnishKumar Agarwal (@AnIsH_261290) November 30, 2021
#5
Indians welcoming Parag Agrawal as twitter CEO #jackdorsey pic.twitter.com/FqsV0RWktM

— Aj (@AjessePinkman) November 29, 2021
#6
GOOGLE – Sundar Pichai
MICROSOFT – Satya Nadella
IBM – Arvind Krishna
V M WARE – Raghu Raghuram
ADOBE – Shantanu Narayen

TWITTER – Parag Agrawal

🔥🔥🔥 pic.twitter.com/uJ9jTfM83G

— Christopher Kanagaraj (@Chrissuccess) November 30, 2021
#7
Indian #ParagAgrawal is the new CEO of Twitter..

Desi uncles : pic.twitter.com/84bSwyxUJy

— UmdarTamker (@UmdarTamker) November 29, 2021
#8
#ParagAgrawal #JackDorsey #TwitterCEO

Satya Nadella and Sundar Pichai welcoming Parag Agrawal in the Indian CEOs Club of Software firms : pic.twitter.com/B8J2k1Pxsz

— g0v!ñD $#@®mA (@rishu_1809) November 29, 2021
#9
Indian going to follow new CEO of twitter rn#jackdorsey #ParagAgrawal pic.twitter.com/qVjVXXOGfZ

— Ronak Choudhary (@Kuchbhironak) November 29, 2021
#10
#ParagAgrawal became Ceo of Twitter

Meanwhile every baniya dad to his kid:- pic.twitter.com/rZfR9dH0CW

— Sarcaster 🇮🇳 (@sarcaster_) November 29, 2021
#11
https://twitter.com/KaavasAnand/status/1465368792356196355
#12
Twitter users asking #ParagAgrawal to fix bugs and glitches, *le parag agrawal: pic.twitter.com/yqiw3FnQZE

— Deera🚩 (@Deerahahaha) November 29, 2021
On the other hand, Twitter was also flooded with reactions as people made some weird requests ranging from increasing the reach of their tweets to making requests to ban the Pakistanis. Some users made a request to Parag's wife for helping them get the blue tick and there were many who praised IIT-Bombay for giving such brilliant and talented techies to the world. However, there were few who also gave suggestions that Parag should consider in order to make users' experience better on Twitter.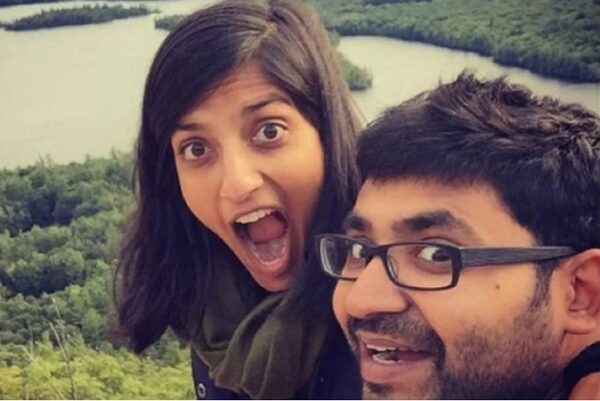 Here are some weird requests that Twitterati made from Parag Agrawal:
#1
Congratulations Parag on becoming the new CEO.
One expectation from you. Twitter needs to introduce the edit option. You can't be so careful every time you type 280 characters — from your living room or a pub or a parking lot.

— Shantanu Nandan Sharma (@shantanunandan2) November 29, 2021
#2
Please Parag, I beg you to give us a free edit option. Make it your first move as Twitter CEO 🙏🏼🙏🏼, speaking on behalf of the world. Congrats!!

— Tiffany Alaniz (@TiffanyAlaniz) November 29, 2021
#3
Parag Agarwal an IIT Bombay graduate now the ceo of twitter! Indians lead 🥳👏🙌💪 takes over from Jack Dorsey

— Chaiti Narula (@Chaiti) November 29, 2021
#4
Parag bhai
Account ki reach badha do 🙌

— Yum (@upsehooon) November 29, 2021
#5
Bhaai pakistaniyo ka blue tick wapas le lena pleasee

— Mother india (ੴ) 🇮🇳 (@banarasi_pan97) November 29, 2021
#6
Congrats Parag ji, we just hope for 3 changes from you-
1. Please give us an Edit option while commenting
2. If possible please increase the word limit per comment
3. Try to reduce wokeness on Twitter & just treat everyone fairly as far as use of sensitive language is concerned.

— Advaitya Chandhoke (@AdvaityaC) November 29, 2021
#7
Sir, all the best! I've been waiting for Twitter to make usernames longer so I can create my patriciawagnersings and patriciawagneracts accounts here. I am using this opportunity to submit my request for it to please be considered. I would love it to be granted if it is possible.

— Patricia Wagner (@PatriciaWagnerO) November 30, 2021
#8
IIT( Indian Institute of Technology) is giving global CEO's, it's surely one of the best thing happens to our country! @iitbombay #TwitterCEO https://t.co/tfakR6EeuE

— Shivam Thakur (@i_shsingh) November 29, 2021
#9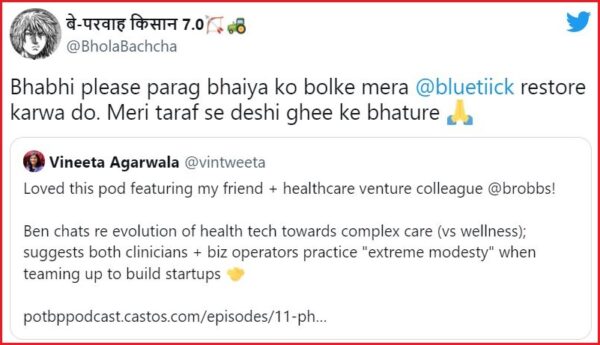 37 years old CEO of Twitter obtained the 77th rank in the entrance examination of IIT and as per the reports, Parag Agrawal is going to get a salary of around $1 million (Rs. 7,51,21,000) per annum along with bonuses and stocks.
Do you also have any suggestion for or request from Parag Agrawal?