Sports
"Permanent First Wicket Down," KL Rahul Trolled For Failure Even Against Minnows Bangladesh
The Indian cricket team has once again made things difficult for themselves as four Indian batters have returned to the pavilion in the second innings of the second test match at the score of 45 and India still needs 100 runs to win this test match.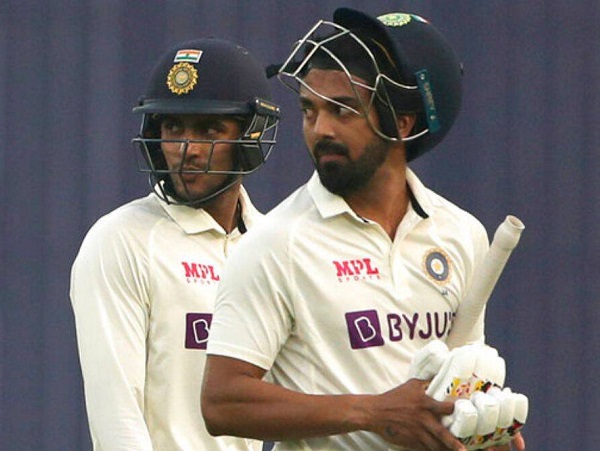 The Indian squad won the first test by 188 runs and things were going pretty well for it until the second innings. Batting first, Bangladesh could manage only 227 runs on the score board and in response, the Indian side took a lead of 87 runs by scoring 314 runs in the first innings. Indian bowlers kept a control on Bangladeshi batters and wrapped them up at the score of 231 in their second innings as well which meant that India was given a target of 145 runs to chase in order to win the second test match.
Considering the strong batting line-up that the Indian team has, a small target of 145 runs never seemed a problem for it but Bangladeshi bowlers bowled well and 4 Indian batters (Shubman Gill, KL Rahul, Cheteshwar Pujara and Virat Kohli) returned to the pavilion by the end of the 3rd day of the game. Mehidy Hasan was the pick of Bangladeshi bowlers as he picked up 3 wickets in 8 overs in which 3 were maidens and he conceded only 12 runs.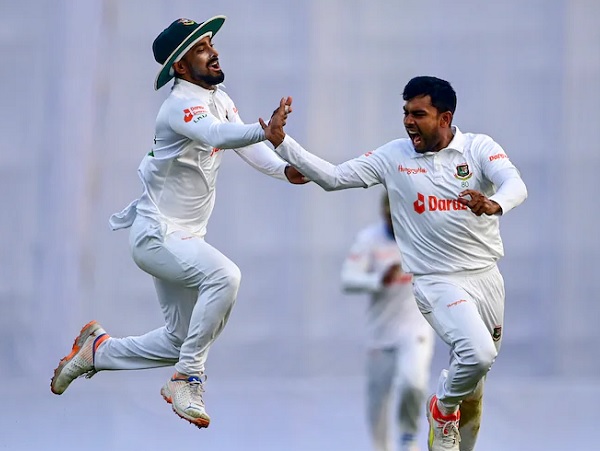 The Indian cricket fans were left very disappointed with the performance of Indian batters in the second innings, the majority was more annoyed with KL Rahul, the stand-in skipper as he failed in playing a big innings throughout the tour and he failed once again when his team needed him the most.
KL Rahul has been performing poorly from a very long time and many cricket lovers have pointed out that he doesn't score against strong teams, he keeps his place safe in the team by scoring runs against the minnows. A number of online users have started calling him the biggest fraud in the Indian cricket and the demand for his ouster from the team is getting strong with each match played by him. What is more surprising is the fact that the team management is seeing a future captain in KL Rahul despite the fact that he is not able to score runs in important matches and critical situations.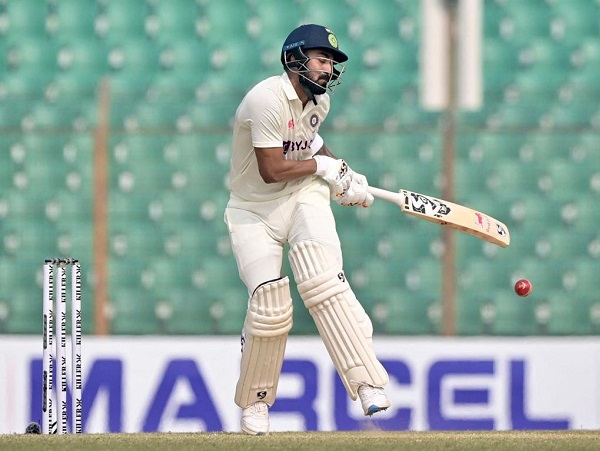 Things will certainly get a little difficult for KL Rahul as Shubman Gill has performed well as an opener whenever he has been given an opportunity and the team management will need to choose one of them as the opener when Rohit Sharma will be back in the team.
In the ongoing second test match which is being played at Sher-E-Bangla National Stadium, Mirpur, KL Rahul got dropped on the score of 0 but he didn't take the advantage and got out on the score of 2 runs.
Here are some selected reactions from annoyed and angry Indian cricket fans:
#1
Trying to understand what goes on inside KL Rahul at the crease. pic.twitter.com/z6iQWtw2Rg

— Saurabh Malhotra (@MalhotraSaurabh) December 23, 2022
#2
We fans demand the immediate removal of Kl Rahul from every indian squad.
Will favouritism ever end in Indian cricket? As a fan it's becoming hard to watch any game with Kl Rahul involved in it.

*Your every like means you also want kl rahul dropped.#BANvIND pic.twitter.com/18OMdhT2Zg

— Passionate Fan (@Cricupdatesfast) December 23, 2022
#3
Just an old meme.#KLRahul #INDvsBAN pic.twitter.com/N6K3CL00vh

— Řảɠⱨǎṽ (@raghavKudari) December 24, 2022
#4
Even Kl Rahul does not know why he is in playing XI !!! #INDvsBAN pic.twitter.com/2MfH1odgZg

— D (@A7pha_) December 23, 2022
#5
KL Rahul must know some big secret of some big person in BCCI .

Otherwise with this performance no one can stay in the team , and he has been made the captain !

— Sumit (@sumitsaurabh) December 24, 2022
#6
People used to criticise KL Rahul for scoring runs against only weak teams.

He gave befitting reply to all of them by not not scoring runs even against Bangladesh.

— Varun Kumar Rana 🇮🇳 (@VarunKrRana) December 24, 2022
#7
I am running out of words. Never seen such biasness for any player in international cricket. He will also open vs australia in next test series.#KLRahul #INDvBAN #BANvIND pic.twitter.com/MU5tF0ORm4

— Rishikesh Kumar (@RishikeshViews) December 23, 2022
#8
i'm done supporting this guy, terrible year for him – go back to domestic and earn your spot back https://t.co/38SEdEZQzk

— Aarush (@AarushYendamuri) December 24, 2022
#9
KL Rahul's contribution in all 3 format pic.twitter.com/UX92Law6Pd

— Rajabets India🇮🇳👑 (@smileandraja) December 14, 2022
#10
KL Rahul as soon as he reaches to crease nowadays #INDvBAN pic.twitter.com/Wnsjs4ib6b

— DJay (@djaywalebabu) December 24, 2022
#11
KL Rahul is the permanent "first wicket down" for India. https://t.co/nkwse9zCii

— Ashish Pradhan🇮🇳🇺🇦🕉️🩺⚕️ (@DrAshishPradhan) December 24, 2022
#12
KL Rahul can save team India by not playing.

— Goggle Wala Memer (@GoggleWalaMemer) December 24, 2022
The Indian team management is already under a lot of criticism for benching Kuldeep Yadav who was the Player of the Match in the last test match and now if the demand of dropping KL Rahul is not listened, we are sure that many Indian cricket fans will stop following the Indian cricket.
What is your take in this matter? Do let us know.
Share Your Views In Comments Below