Brands
Phoenix Citadel Welcomes Everyone To Experience Luxury With Its Italian-Themed Decor
The month of December saw the unraveling of the biggest mall in central India- the Phoenix Citadel.
Strategically located in the rapidly progressing area of MR 10 Junction in Indore, the mall is in close proximity to key commercial and residential areas and well-connected to the nearby towns.
A true treat for the eyes, here is all that is grabbing the attention of every visitor at the mall, which is soon turning out to be the pride of Madhya Pradesh.
1. Italian- styled theme
A pleasing Italian-styled ambiance awaits you at the Phoenix Citadel, whose décor is inspired by charming Italy.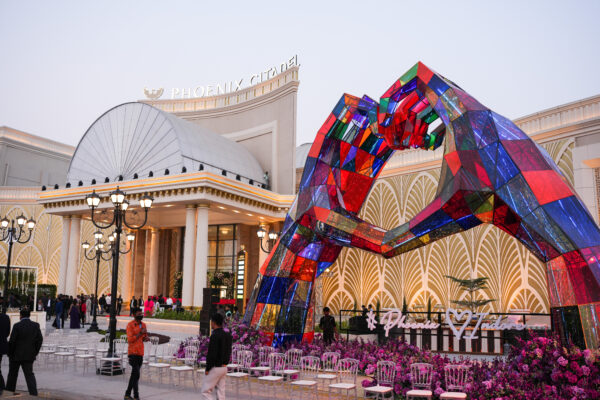 With ten indoor foundations prettifying the mall with staggering views near the west entrance, and one water fountain at Sienna Piazza, the mall boasts of a San Marco Square- their Italian-themed garden that has 2 musical water fountains and one centre fountain.
The interiors are tastefully done in Italian-inspired architecture and landscaping that beautifully depicts luxury right from its entrance, based on the theme of Tuscany. It is a magnificent atrium adorned with skylights and unique flooring patterns, beautiful chandeliers, musical fountains and water bodies with fountains and sculptures- a treat for sore eyes! This captivating entrance has 10 skylit vaults and 3 skylit domes for 13 atriums for soaking up the natural light.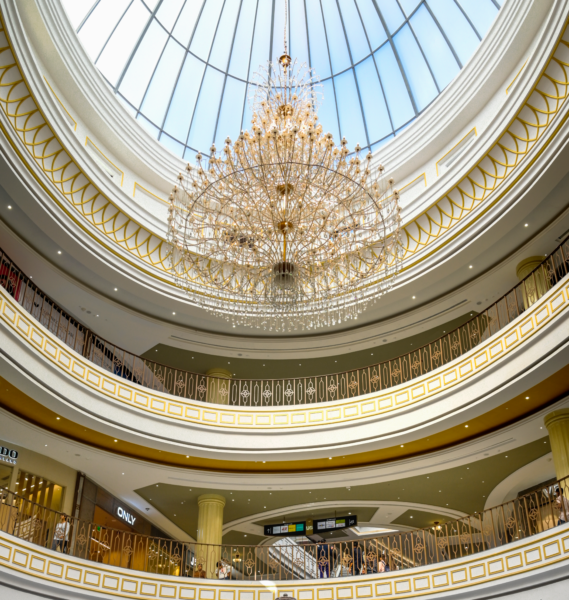 2. A diverse range of brands
The mall has a plethora of shopping options in the form of 18+ Anchor brands, mini anchor brands and 253 large Inline stores – Mango, Forever New, Vero Moda, Nykaa Luxe, Hamleys, MAC, Mothercare, Calvin Klein, Steve Madden, Superdry, Rado, Swarovski, Tanishq, Adidas etc…
Shoppers can tread through San Marco Square, which leads to a barrel-vaulted Porte-cochere that reminds us of Milan – the high-end global capital of fashion and design.
Averaging 6 lakh visits per month, the mall assures a unique shopping experience like no other- from globally inspired runway trends to simple everyday clothing- it has something for all.
Apart from this, an intelligent zoning plan provides shoppers with a private and indulgent shopping experience that has brands holding the attention of its shopper.
3. Delightful Food experiences
Along with its shopping experience, this 1.0 million sq. ft. space offers a variety of food and entertainment options to delight your soul.
This one-stop destination offers a fun-filled food trail, with 76+ dining options within the mall, ranging from exclusive and premium dining restaurants to Food & Beverage outlets at the Food Court. The massive Food Court has a whopping 600+ seating capacity, with outlets ranging from contemporary casual dining to fast food.
Choose from Punjab Grill, Molecule, GT Road, AM PM or Adam Holms if you want to satisfy your taste buds in a premium dining and exquisite setting. Or devour a quick chat or roll at the expansive Food Court.
4. A central haven for indulgence
Frequented by all from the city's crème-de-la-crème to its millennial crowd, the Phoenix Citadel offers a relaxed atmosphere, good adjacency of brands operating in the same segment, easy accessibility, proximity to posh residential catchments and good security facilities.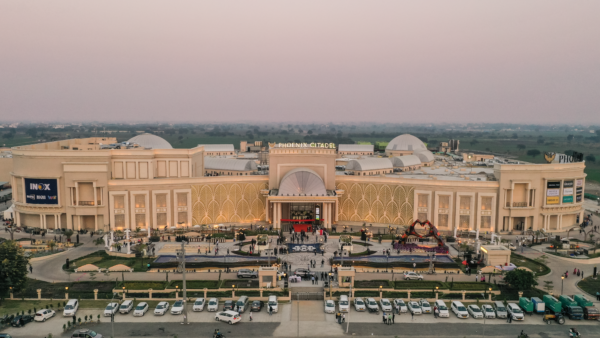 With a parking capacity of 2,970 vehicles (four-wheelers and two-wheelers), there is ample parking space on all levels.
Located in the upscale and sprawling neighborhood of Indore, this built-for-the-future mall is a luxurious and premium destination – an inclusive place that promotes a sense of community living.
Share Your Views In Comments Below