Lifestyle
Phoenix Marketcity Mumbai Is Making Sure That Ladies Are Having An Amazing March With Vouchers Upto Rs 20,000 At 'Power Women Fiesta'
If  March 2021 is going special for women, Phoenix Market City amplified the celebrations with a Women's Day Fiesta honoring all strong and beautiful women! This will is the 9th edition of this special occasion in support of International Women's History Month. Get ready to dig into a bunch of special activities curated by the mall, in addition to getting a chance to win an assortment of prizes!
What is the Women's Day Fiesta?
Want to make the most of this special month? Phoenix Marketcity, Kurla, is giving all of you a chance to get a curated booklet that will let you win prizes and offers worth Rs. 20,000! All you have to is register and you can win exclusive offers including 1 Free Classic Movie Ticket at PVR Gold Class, 1 Free Chocolate Mousse at FAT theory & more! There's a number of things lined up for the ladies on everything that they can think of – clothes, accessories, makeup, food, movies, and books.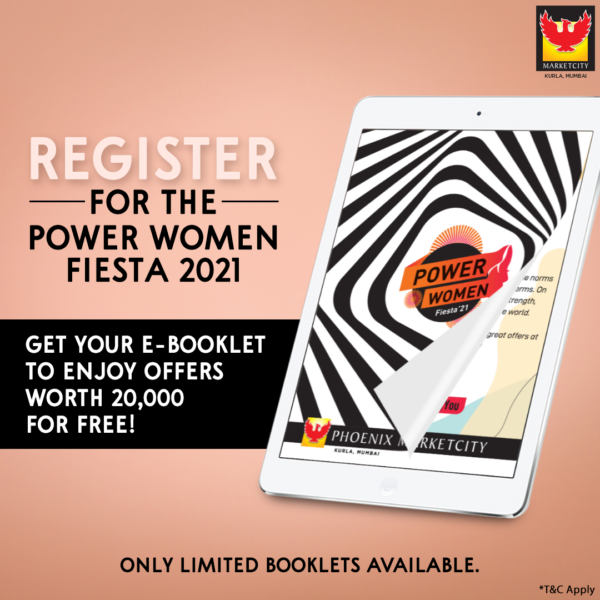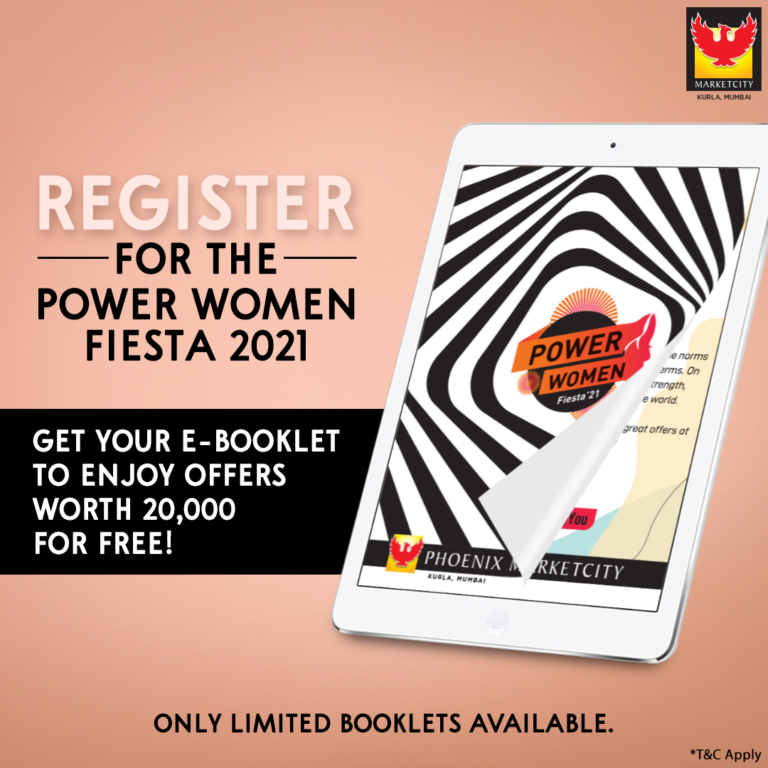 To get the e-booklet, you have to follow the steps given below:
👉 Text 'Hi' on WhatsApp on https://bit.ly/PhoenixBuddy
👉 Select the number for the Power Women Fiesta '21
👉 Visit the link given and click on 'Register'
👉 Fill up the form
👉 Upload your 4 wheeler driving license/passport/corporate ID and 'Submit'.
What is #WeighWhatMatters?
If winning exciting offers wasn't all of it, Phoenix Marketcity, Mumbai, also invites you to take part in the #WeighWhatMatters initiative. Through an interactive wall that lets you pen down what you want to be weighed against, the mall prompts you to take a look at yourself and be happy for the precious moments in life. Irrespective of what size you weigh or how you look, you are encouraged to talk about your accomplishments and putting that to weigh against anything else in life.
This is a chance for women from different walks of life to share their original stories and become one unit in dividing the gender gap in the world.
Click here to get all the details and you can follow updates on their Facebook, Twitter and Instagram pages.
Share Your Views In Comments Below