Entertainment
'Pinch With Arbaaz Khan': Here's How Malaika Arora Reacted On Her Ex Husband's New YouTube Show.
Bollywood is quite an interesting and fragile place where dreams and human relationships are concerned. Here, celebrities' are quite comfortable with their frequent change in equations, but instead it is their fans and followers who are surprised instead.
So, when in March, 2016 Bollywood's one of the favorite couple Malaika Arora Khan and Arbaaz Khan announced their separation, we were taken aback. The once lovebirds were everyone's favorite and trust me, they were stunning together as well.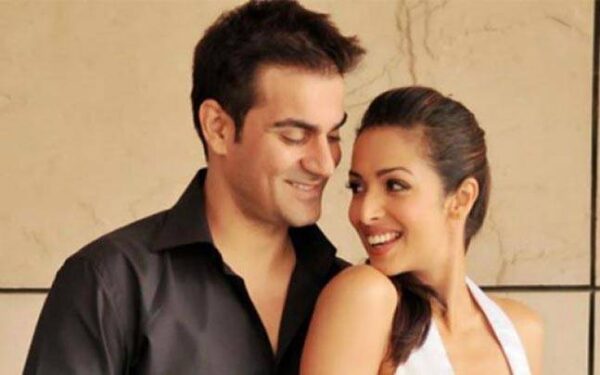 Finally on 11th May, 2017, the former couple got legally separated, and we couldn't be more unhappier. Now, they both has moved on with their lives, happily. Malaika Arora is rumored to be dating actor Arjun Kapoor and Arbaaz Khan has again found love in model, Giogia Andriani.
Now, very recently, actor turned producer, Arbaaz Khan started his new You Tube show, ' Pinch with Arbaaz Khan', which has already started garnering praise and popularity. Though it is quite different from filmmaker Karan Johar's chat show, Koffee with Karan, people seem to love it.
Now in the very first episode, Arbaaz Khan's first guest was none other than Kareena Kapoor Khan and the next episode will see koffee expert, Karan Johar himself, taking the place right across the couch.
As the show has already started creating buzz, it was double tapped by none other than Arbaaz Khan's ex wife Malaika Arora who quite generously supported her ex husband's show on Instagram by 'hearting' it. Here have a look.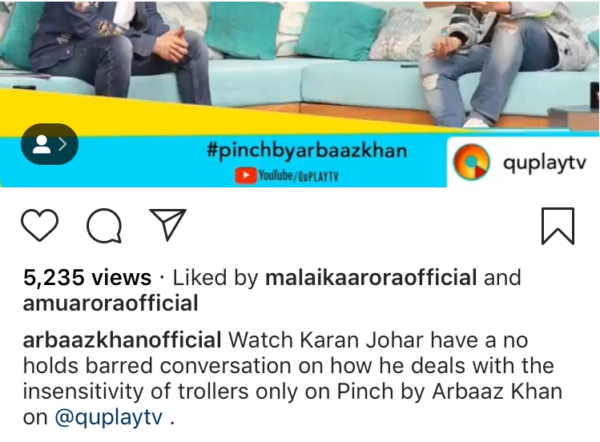 Since this came as an utter surprise to all, we really want to know Arbaaz Khan's reaction on this. Even during the launch of the show, when asked whether he will invite his ex wife or not, he said ' I don't want to make any random and stray comments. Different opinions prevail, let's see how it works.'
We wish Arbaaz Khan all the very best for his upcoming episodes as well.
Share Your Views In Comments Below