Entertainment
Players Who Can Solve India's Problem Of No.4 Batsman
India, a country that has produced some of the best batsman world cricket has ever seen is currently struggling to find a good middle order batsman. The struggle is not recent though, it started from 2017 Champions trophy final when India's middle order was exposed to the new ball and it could not stand up.
One of the hindrances for finding a good no. 4 has been India's strong top order, usually the likes of Rohit, Shikhar and Virat dominate the scores but when they fail like they did in the heartbreaking semi-final of 2019 CWC that's when the problem starts.
India have tried too many candidates for this position and it's time that we pick a player and back him for a few matches, so let us have a look at some of the players who have the caliber to solve India's middle order muddle.
1) Rishabh Pant

The dynamic left hander was roped in for the no.4 position just before the match against England in the World Cup. His performances at the desired position have not been very good though. He has accumulated 157 runs from 7 innings with an average of 21.71 and a strike rate of 83.52 only.
The southpaw definitely has a huge amount of talent but if he wants to turn it into results, he has to show better application and more maturity.
2) Shreyas Iyer

Another young and dynamic player, Shreyas Iyer has impressed everyone with the calm and composure he has shown in the few innings he has played for India.
Although he hasn't played at the no.4 position currently but if the words of India's head coach, Ravi Shastri, are to be believed, India definitely is seeing a desired candidate for no.4 position.
3) Shubman Gill

India's U-19 sensation and a very promising future aspect, Shubman Gill is the one to look out for. He has all the skills and accolades to be a successful no.4 for India.
India tried him against New Zealand but the results were not very good. It could well be because of the inexperience and the number of chances that were given to him. With more and better opportunities Gill will definitely play a huge part in the future of Indian cricket.
4) Manish Pandey

Manish Pandey has shown a lot of promise over the years but it is high time that he shows some consistency as well. Owing to his recent performances, the stylish right hander was picked in the limited overs side.
India has tried him at number 4 position but haven't got the results they expected from him. One last long rope could well be a defining choice in the career of Manish Pandey and for team India's problem.
5) KL Rahul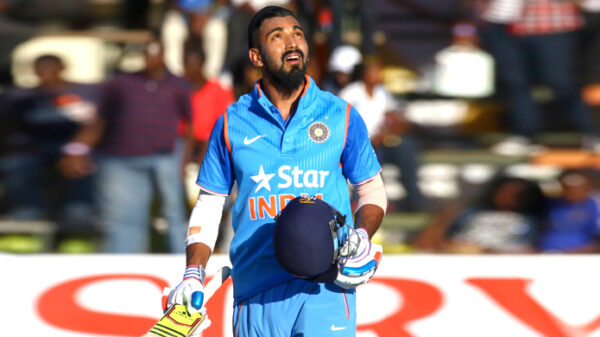 KL Rahul has been the backup opener for most part of India's approach. But owing to his talent and experience India did try him out at no.4 position during the world cup.
His stats haven't been great as he averages just 17.33 at no.4. KL does have a lot of talent but he needs to learn to rotate the strike better in middle overs and if he does so, India would have a great middle order batsman in him.
Share Your Views In Comments Below