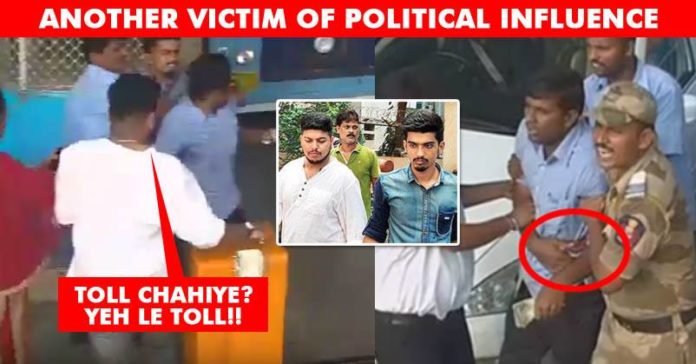 Power abuse has been a common feature of the Indian society. Using their connections to suppress the inferiors is all what these power-oriented people do. Mostly, these people who boast of their powers happen to be related to one or the other political party.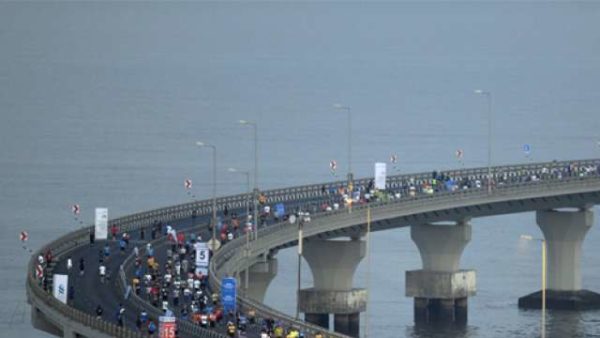 Image source
In yet another incident of power abuse by a political personality, a man honestly doing his duty at a toll plaza got attacked by a Shiv Sena worker as he asked him to pay the toll. The incident took place at one of Mumbai's toll plaza on Bandra-Worli Sea Link on September 12. The whole incident was caught on the CCTV cameras operating at the toll plaza.
The victim, Kiran Chouhan, who hails from Chennai, is recovering fro his gruesome injuries at the Lilavati Hospital. The culprits, Shiv Sena worker Rahul Rege and his friend Paleshwar Chavan, are under police custody till 15th September.
This is what happened exactly!
Click here to watch the entire CCTV footage on Facebook
On the evening of September, Kiran Chouhan was as usually collecting toll from all passing vehicles at a toll plaza of Bandra-Worli Sea Link. At just over 5 pm, a grey coloured Toyota Innova stopped at the plaza and refused to pay the toll. When Kiran Chouhan insisted them to pay the toll, one of the person sitting inside got out, thrashed Chouhan, and later stabbed him saying "Toll chahiye? Ye le toll"
The assault ended when other people at the toll overpowered the two culprits and handed them over to the police. Kiran Chouhan was rushed to Lilavati hospital after he succumbed injuries on his stomach.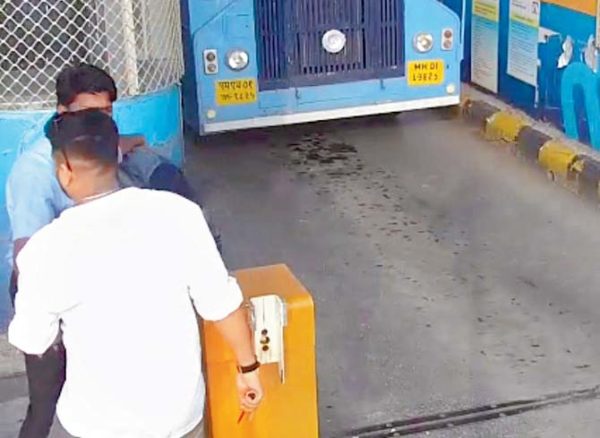 This is what happened of the two culprits, Rahul Rege and Paleshwar Chavan.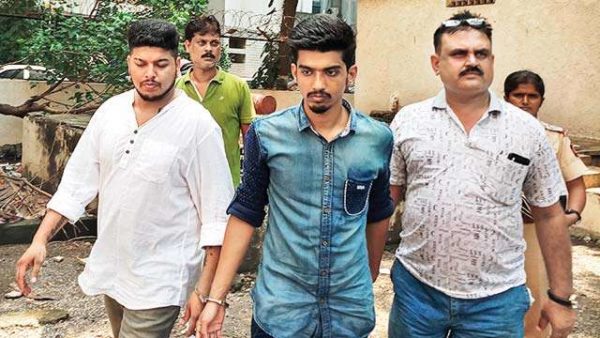 Image source
Soon after they stabbed Kiran Chouhan in a fit of rage and agony, police arrested both the culprits, Rahul Rege and Paleshwar Chavan. To defend themselves, they tried to blame Kiran Chouhan by saying he was the one who provoked them. However, the Magistrate Court in Bandra granted police custody of both the accused till September 15th.
Bandra Police asked the Magistrate for some time to recover the weapon used to stab Kiran Chouhan and also to check the history of the two offenders. The two have been booked under Sections 326, 323, 504, and 34 of the IPC.
This is what Kiran Chouhan had to say about the horrifying incident!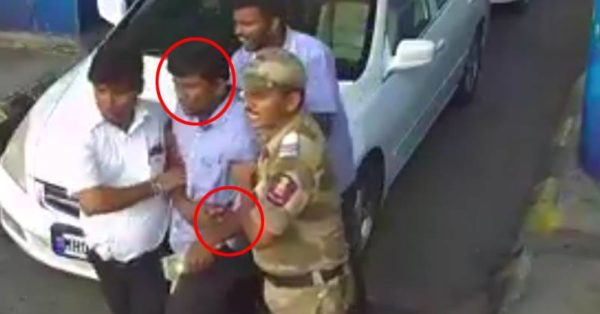 Kiran Chouhan, who moved to Mumbai from Chennai, would have hardly ever expected to get stabbed by a knife in the city of dreams and get blamed for the entire incident. Talking about the incident with Mumbai Mirror, Chouhan said, "Never expected such behaviour in this city. I always thought people here won't cross a particular line. I have been collecting toll at the sea link for six years, and have seen plenty of arguments, but I hadn't seen anyone getting assaulted."
Replying to the words of his attackers, Chouhan said, "As per the protocol, I was attempting to note down the registration number of their car so that we can forward it to the police if they didn't pay up. The CCTV camera footage says the whole story."
Chouhan lives with his wife and an year-old-son and is currently recovering at a ward on 8th floor of Lilavati Hospital. He also stated that he wishes to resume to his work at the earliest.
This is not for the first time such incident has taken place. A few days back, Bajrang Dal goons completely destroyed a toll plaza on Indore-Dewas border. In another such incident, a BJP MLA in Rajasthan used his might and got 50 vehicle to pass without paying toll.
The list keeps going on and on but the problem remains unaddressed. How much more time will it take for the political errants to stop the blatant abuse of their power? No substantial law is in place yet. A minor fine with a short term in jail is all what these goons get in return of their violence. And we all very well know how these people can use their connections to skip even that small punishment.
We just hope the law gets more strict on these lose political goons and all these incidents see an abrupt end in the coming future.
Share Your Views In Comments Below