Bollywood & TV
Pooja Bedi Got Heavily Slammed For Saying "Live Without Fear Of Virus" In Her Videos From Goa
The whole nation is facing wrath of the coronavirus pandemic's second wave and what is making the matter worse is the fact that this time we are fighting the new variant of the virus which is more harmful than the previous one and is spreading at a faster pace than the last time. One of the biggest reasons for the comeback of COVID-19 is the carelessness of people and their unwillingness to follow the safety guidelines such as wearing masks, maintaining social distancing, etc.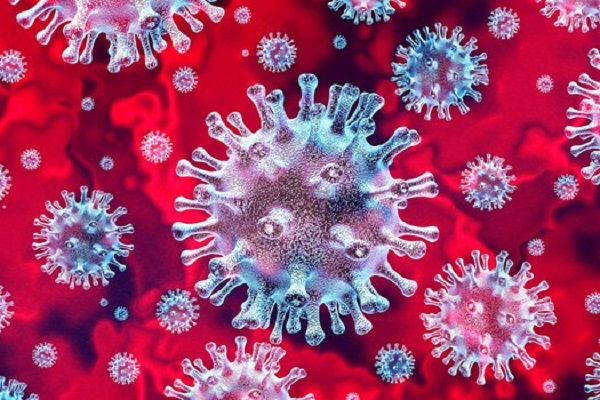 The condition of the pandemic is quite serious in 12 states of the country with Maharashtra and New Delhi being the worst affected. While Maharashtra has announced lockdown like restrictions, New Delhi has also imposed weekend curfew and some other strict restrictions.
On one side, common public is worried about their present and future in such circumstances but on the other, there are some who are quite privileged and they need not worry about their future even if things are going out of control in India.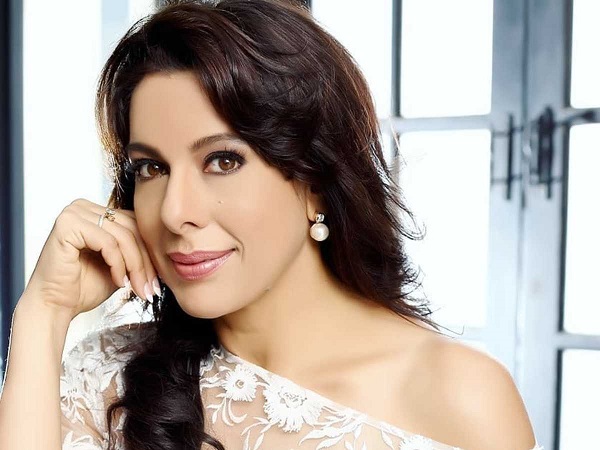 Recently, the former actress Pooja Bedi took to her social media accounts and posted some videos in which she is seen having gala time at the beaches of Goa with her fiancé Maneck Contractor and kids.
Here is a video which she captioned as, "I love Goa!! There are SO many reasons to love Goa the outdoors, the warmth of the locals the amazing food the sunshine & of course the fact that my health & wellness business is based in Goa".
I ❤ Goa!! There are SO many reasons to love Goa❤ the outdoors❣The warmth of the locals❣The amazing food❣The sunshine & of course the fact that my health & wellness business is based in Goa@happysoulindia@goatourisminfo @goatourismtdg #happysoulmoment #happysoulwellness pic.twitter.com/qWTjxeIFBE

— Pooja Bedi (@poojabeditweets) April 14, 2021
In the video, she talks about the location where she comes for walk and shows the viewers how beautiful the place is.
She also shared a video on her Instagram account in which she asked what a person should do on Monday morning. She talked about the fun that an individual can have on the beach like she is having.
She captioned the video, "LIVE your LIFE while u are on this planet…! The only guarantee in life is death! It's inevitable! What matters is how you LIVE .. and it certainly shouldn't be in a state of continuous fear & uncertainty… its already stolen ONE WHOLE YEAR of our lives. Life is not meant to be lived in Fear, suffocating masks & Concrete cages. Sunshine & fresh air builds immunity. Love # Happy Goa."
Pooja has posted one more video in which she is seen with her fiancé on the speedboat. She talks about living the life without fear and says that life it not for wearing masks and remaining caged. She says that the virus is not going away so what your biggest regret will be if you lose your life after a year of lockdown.
Joys of living in healthy, happy #goa .
Free your mind #NoFear
Life is meant to be lived…❤ not spent caged and masked for a year/ years in fear of a virus that's clearly not going away!
If you died tomorrow after year of masking/lockdown.. what would ur greatest regret be? pic.twitter.com/ydXG5OGsou

— Pooja Bedi (@poojabeditweets) April 14, 2021
Netizens have blasted her mercilessly for such an insensible and idiotic behaviour; people say that by posting such videos on social media, she is encouraging people to do the same and it will be no less than insulting doctors and corona warriors who have been tirelessly working day and night for almost a year now and are keeping their lives at risk to treat others.
Here are some reactions:
#1
What makes me sad in this tweet is, god forbid she gets covid ,doctors have to treat a idiot her too. And because of her privilege she might even get access to treatment which many deserving(people who followed guidelines) wont.

— Poonam Sharma (@PoonamSharma__) April 16, 2021
#2
Ma'am people are dying of covid complications every day.check your privilege. God bless you.

— Funnybee (@Funnybee16) April 14, 2021
#3
Not letting a virus "cage" you. BITCH PEOPLE ARE DYING, HEALTHCARE SYSTEM IS EXHAUSTED, HEALTHCARE WORKERS ARE EXHAUSTED, PEOPLE ARE DYING, PEOPLE ARE LOSING EVERY. GODDAM. THING. And selfish rich fucks like you are just too singleminded to see that it's not just you but others-

— m 🌙 (@gcfsua) April 15, 2021
#4
Tone deaf – given many of ur closest friends hv gone to Goa, taken Covid with them, infected locals & then come back & checked into the top hospitals. This is an irresponsible tweet in a middle of a pandemic. Atleast promote mask wearing even if u aren't wearing 1 on a boat

— Protima Rodrigues (@PEyogagirl) April 16, 2021
#5
I would like to add some light here,
First off all , you are arrogantly mocking the whole efforts of government as well as the people in the medical field vowing their life before inorder to ensure the safe and sound environment it used to be.

— Hemanth Nair (@HemanthNair12) April 15, 2021
#6
On behalf of this super intelligent person i would like to apologise to all the covid warriors and ppl who suffered due to this. This is nt human behaviour this is clearly lack of a reality check nd too much privilege

— DK (@Deepanj28952839) April 16, 2021
#7
Being positive is desirable. Ridiculing masks is not! We need to act responsibly.

— Pranav Mahajan (@pranavmahajan) April 16, 2021
#8
My biggest regret would be not slapping covidiots so hard that they end up in another dimension

— Arjun Budhraja (@arjunbudhraja) April 14, 2021
#9
Here as doctors we are fighting covid tooth and nail
All u know do is make fun of a pandemic
Yes u can its your choice
But the joke is on us doctors and covid warriors
We want to have leisure too
But our responsibility to make people live to see such day is bigger

— jeevandayni (@jeevandayni) April 16, 2021
#10
This post is as injurious to society as Trump's tweets were. Hope @Twitter @TwitterIndia @jack bans your account for good. Keep yourself and your royal idiocy in Goa. Don't come back!

P.S. These people occupy beds in hospitals for sneezing. THIS is why 🇮🇳 is so screwed right now

— Sohini (@Mittermaniac) April 16, 2021
#11
Pooja ji, enjoy your life in private, but if you're making it public…

Just please be mindful of how your actions will be copied by others. 🙏🏼

Nobody enjoys wearing masks, but if we need to wear them to protect the vulnerable, we need to!

— Kaushal Karkhanis (@kaushal) April 16, 2021
#12
Please leave a signed document stating that if you contract Covid, medical care and facilities must not be wasted on a fuckin jackass like you.

— Aanchal (@followaanchal) April 16, 2021
What are your views on the matter? Let us know.
Share Your Views In Comments Below