Entertainment
Poonam Pandey Posts Hot New Video On Twitter, People Are Going Crazy About It
Poonam Pandey is quite the internet sensation, and she has proved again and again that she is willing to go to any lengths to ensure that the spotlight is on her.
In fact, she has launched her new app, The Poonam Pandey App, which apparently gives the users a better glimpse into her personal life.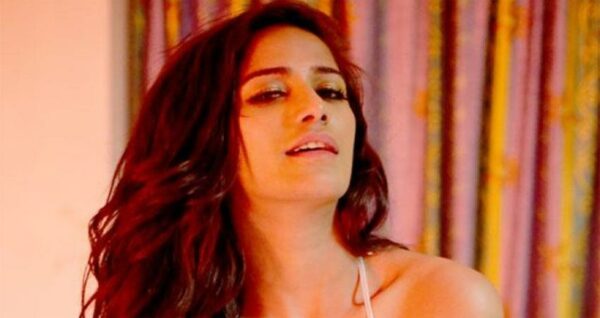 In order to promote it, she has been uploading various teasers and promo videos in order to get more and more people to download her app.
She uploaded a s*x clip on Instagram yesterday, but later deleted it which made fans go crazy.
She recently posted a new video on Twitter, and you can see it here:
New Video Sexy Fridays 🌶
Only on #ThePoonamPandeyAPP pic.twitter.com/HtYJFztrms

— Poonam Pandey (@iPoonampandey) January 18, 2019
This is how people reacted to it:
1.
Well Poonam, you outdid yourself yesterday and now you post this?

Try harder!

— Benoy (@207thBONE) January 18, 2019
2.
What was that leak video ? Original or fake ?

— Gareeb Billa (@GareebBilla) January 18, 2019
3.
ये वाले नही, कल वाले अपलोड करो😀😁

— Kuptaan 🇮🇳 (@Kuptaan) January 18, 2019
4.
Very poor video quality ……. post in higher quality

— Shruti P (@Shru_bold) January 19, 2019
5.
ये तो सनी लियोनी की भी माँ निकली

— राशिद खान (INC) (@iamrsk180) January 18, 2019
6.
@iPoonampandey she wants to be @KimKardashian Soo baaaad

— Amit Bansal (@amitbansal91) January 18, 2019
7.
Mam camera to dhung ka lelo 😂😂

— Ch*dbhandga (@ch_dbhangda) January 19, 2019
8.
— ROMEO (@iamsamkhiladi) January 18, 2019
9.
I want u girl it's look smoking Hot 🌶🔥💋

— Avibrata Dey (@Avibrata41) January 19, 2019
10.
cc @DishPatani ye aapko piche chor degi, jaldi naya pic upload karo

— Vipin (@vipin7333) January 18, 2019
What do you think?
Share Your Views In Comments Below