Entertainment
Poonam Pandey Trolls Plastic Ban. People Made Fun Of Her Implants & S*x Toys
Poonam Pandey is known for her bold andaaz on social media. She always attracts attention with her steamy pictures and videos on Instagram and Twitter.
Not only does she please her fans with hot delights but also takes active participation in social discussions. Recent issue which she chose to speak about is plastic ban.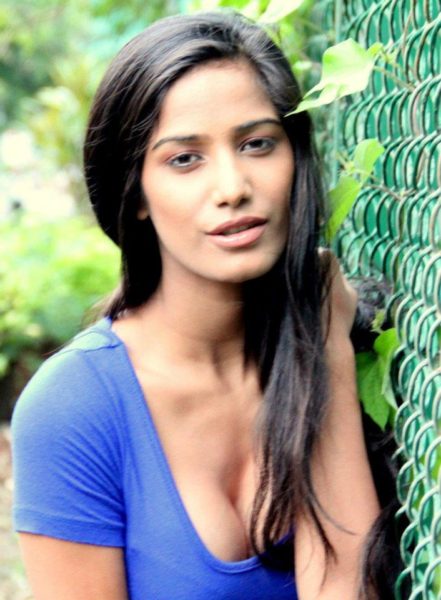 Maharashtra government's decision on plastic ban has already created havoc in the state. Citizens are criticizing this move because it's totally unorganized.
Amidst this, even Poonam Pandey took to Twitter to crack a joke on this issue. This is what she tweeted;
Plastic banned ho gya hai…. जिसने जिसने प्लास्टिक सर्जरी की है, वे रास्तेपर ना घुमे। 😨

— Poonam Pandey (@iPoonampandey) June 23, 2018
"Plastic banned ho gya hai…. जिसने जिसने प्लास्टिक सर्जरी की है, वे रास्तेपर ना घुमे। 😨"
LOL, she issued a warning and asked people to not roam on the roads if they have got a plastic surgery done.
This tweet invited a lot of jokes and trolls on Twitter. Netizens started wondering as to what made Poonam tweet this.
Bedagarg!
Bedagarg😁😁😁 pic.twitter.com/11zEzzWQUP

— Tanya (@tanyaa189) June 23, 2018
Banned?
Yeh kapde bhi banned kya?😉 pic.twitter.com/Lg3yT3arEV

— Anaida Mathur 7K (@anaida69mathur) June 23, 2018
Hahaha!
Matlab tere sare dildo bhi jabt honge ab. Now u can use only fingers

— चुदक्कड़ भाभी (@sarojsaini69) June 23, 2018
Poonam kidhar jayegi?
silicon ban hoga to poonam kidhar jaayegi 😂

— Burnolवाला (@Bahubully_v) June 23, 2018
Uska kya?
Are yr, tere dildo ka kya??

— A. C. Pandey (@Ashishpandey838) June 24, 2018
What about them?
Wht abt Manforce, Skore, Durex, Kohinoor…?? How u will manage ur work? 😢

— Tweet Love (@TweetLo17721545) June 24, 2018
What about them?
What about dildos nd sex toys ? 😊😊

— चोदने वाला काला घोडा (@orgasmbaba007) June 23, 2018
LOL!
अब कॉन्डोम की जगह मोज़ा लगाना होगा 😁

— Moin Iraqi (@MoinIraqi) June 25, 2018
This joke already became viral the moment plastic ban was announced. Poonam became a center of trolls for sharing it so late.
Share Your Views In Comments Below