News
Poor Farmer's Son Could Not Afford Tutor & Passed College With Grace Marks, Now He Is IAS Officer
Life gives us many chances , it is up to us whether we choose to sit and cry over the past or forget the past and give ourselves new chances by working hard and not repeating the mistakes made in past. The story of Suresh Kumar Ola who is working as the Collector & DM- Dungarpur, Rajasthan, is a great example of the same and quite inspiring at one fell swoop.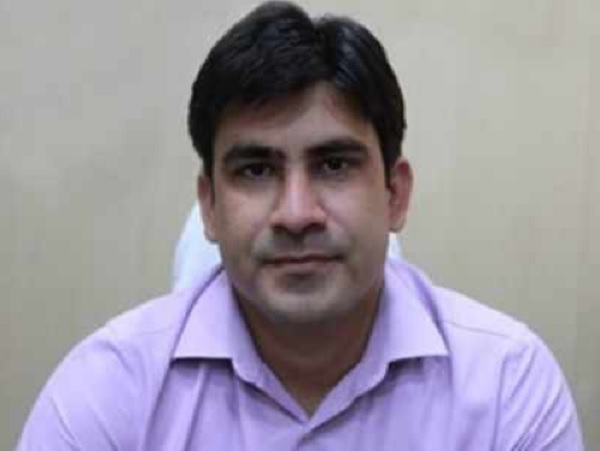 Suresh Kumar Ola faced many difficulties as he was born in a poor family of a farmer and did not have enough resources in order to get proper help from tutors in his studies. He somehow completed his schooling from a government school but in the second year of his graduation, he got a rude shock of his life when he passed the exam with grace marks. He talked to himself about his future and decided to make more efforts and focus on his study more. As a result, he was able to complete his graduation with decent marks.
After completing graduation, Suresh Kumar Ola also did MBA and subsequently, he worked in a bank and four other organizations. Then he took the decision of preparing for the Indian Administrative Services (IAS) similar to his elder brother and his hard work paid dividends as he secured 41st rank in the examinations.
Suresh Kumar Ola IAS posted as Collector & DM- Dungarpur, Rajasthan – https://t.co/i4v6dkDh2j pic.twitter.com/ethAsV0i57

— Indian Bureaucracy (@INDBureaucracy) October 8, 2020
Suresh Kumar Ola opens up on his struggles and says that we Indians are very hard working which has been proved once again during the coronavirus pandemic. He adds that he never had the facility of coaching or guidance but he kept working hard and moving forward. He further says that you can't fix a day to start working hard and you need to start today.
Well, that's a brilliant piece of advice from him for the youngsters and we hope that many people will take inspiration from him.