Sports
Pragyan Ojha Trolled By Netizens For His Opinion On Ambati Rayadu
Pragyan Ojha the slow left-arm orthodox bowler and the left-hand tail-ender batsman of India team. Pragyan played his last international T20 match in Zimbawae back in the year 2010. He was last seen in the IPL for Mumbai Indians in the year 2015. Pragyan currently plays for Bihar in the domestic cricket.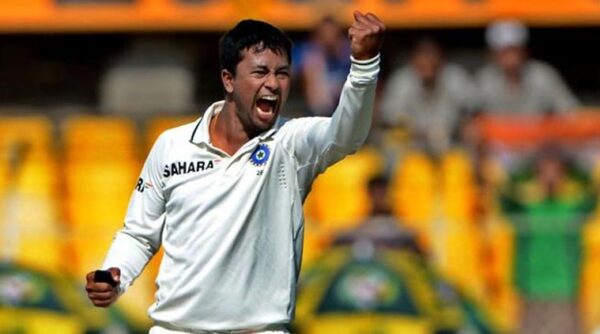 Recently in a tweet, Pragyan retweeted a tweet of Rayadu in which he mocked the BCCI indirectly for not getting selected for the ICC World Cup 2019 India Team 15 squad. Pragyan tweeted 'Curious case of Hydrebadi Cricketers… understand the wink'
Curious case of some Hyderabadi cricketers… been in a similar situation… understand the wink✌🏼 https://t.co/zLtAQIMvYn

— Pragyan Prayas Ojha (@pragyanojha) April 16, 2019
Ojha has been dropped off the Indian team and wasn't selected for the ICC World Cup 2011 and 2015 India squad and couldn't get the chance to play the mega event.
The former Indian player was brutally trolled for his tweet by the netizens, he was criticised for pulling in state favours after Rayadu wasn't selected from the team and his fans also claimed he was trying to divide cricket and it's fans.
#1
Aur ye Pragyan behati Ganga me haath dhote huye.

— Ghenchebaaz (@MVBisht) April 16, 2019
#2
Don't bring state into play…. He was given enough opportunity to perform. Though feel bad for him, but the call was justified on the back of past performance.

— Gareeb Joker (@badoombaa) April 16, 2019
#3
Isn't that why u were supporting him the day before selections? I hAvE gRoWn Up WiTh HiM. Pot calling Kettle black. Instead of whining over selections & talking nonsense filth to divide fans, support the ones who are selected, doesn't matter from which part of India they are from

— Saurabh (@imsgshinde2) April 16, 2019
#4
It's his recent performance which has denied the place..his fielding is bad..atleast a quick fielder will save 20+ runs

— Mogambo ✪ ❄️ (@UberHandle) April 16, 2019
#5
You wer dropd frm d team whn ther wer better spinners in d country. If it's a case of Hyderabadi cricketer, thn Laxman and Azruddin wouldnt hav played around 100 tests. Skill matters bhai which many others hav more than u guys. Raydu doesn't deserve a place in India A team also.

— dryogeshpatel (@dryogiap) April 17, 2019
#6
I know you have to say something in his favour since you play for the same state . Stop being so biased

" 😉😉 "

— Kohli And Rohit – The Destroyers (@Kohli_RohitBro) April 16, 2019
#7
Didn't Azharuddin play for India as capain in two world cups?

— Happie (@Happie_man) April 16, 2019
#8
😩show some sportman spirit
Support the team
Stop crying for your friends

— 🐰 (@RiyaM_17) April 16, 2019
#9
Been in a similar situation?? When 2011 or 2015 WC?? You think your performances were better than Jadeja and Ashwin in 2015,really??

— Maheshmello (@cheeku_243) April 16, 2019
Share Your Views In Comments Below