News
"Pran Jaye Par Safai Na Reh Jaye," Ghaziabad Woman's Video Sparks Funny 'Diwali Ki Safai' Tweets
In a couple of days, we will be celebrating the festival of lights Deepawali and it won't be wrong to say that it will be celebrated in a grand manner this time because in the last two years, COVID-19 stole all the happiness and fun of the festival.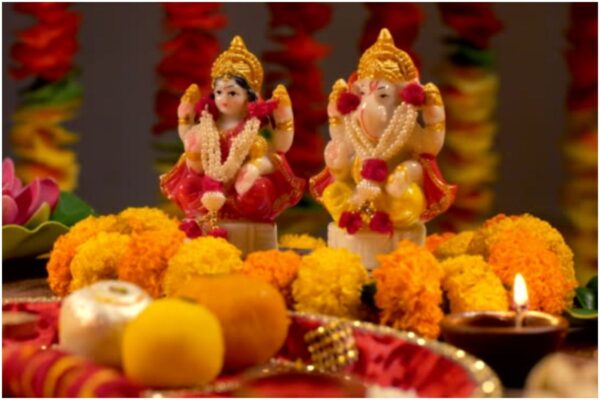 It is being said that Maa Lakshmi visits the houses of her devotees on the night of Deepawali but other than praying to Maa Lakshmi, the devotees should also ensure that their houses are clean and tidy. The festival of Choti Diwali is known as the day when Hindus clean their houses thoroughly and get rid of all the useless clutter that had been lying in their homes.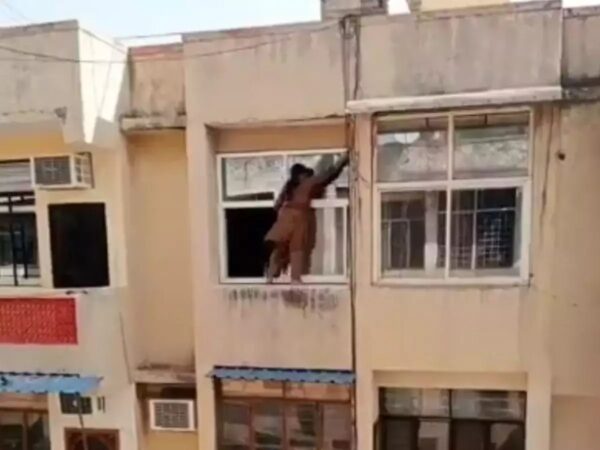 The cleaning of house is something which needs to be done by all the members of the family because no one person can do all the work but recently a video went viral in which a woman who is from Ghaziabad was seen wiping the panes of her window while standing on a very narrow ledge. What is scary is that her flat is on the 4th floor and she has no support in case her foot slips or something unfortunate happens.
Here is the video:
Agar inke ghar Laxmi ji nahi aayi toh kisi ke ghar nahi aayegi Diwali pe pic.twitter.com/SPTtJhAEMO

— Sagar (@sagarcasm) October 20, 2022
Though this video was originally posted in February, it is getting viral in context of Diwali Ki Safai. The woman in discussion is Shahidal and at that time, various news channels discussed the level of risk being taken by women in order to clean their houses. Shahidal had just moved in with her husband Mohammad Salim in her flat which was quite dirty.
As soon as this video went viral once again, Twitter users also got busy in expressing themselves in a funny manner. While many said that Maa Lakshmi will surely visit her house, there were few who said that they are not sure whether Maa Lakshmi will visit or not but one thing is for sure that God of death, Yamraj will surely visit her.
Here are some selected reactions:
#1
Unche log, uunchi pasand

— FOREVER YOUNG (@santoshpatnaik) October 20, 2022
#2
These kind of frames usually aren't pinned very firmly,

— Ayush Kumar (@AyushKu21649532) October 20, 2022
#3
This is madness.

— Deependra. दीपेन्द्र (@dpendra_chauhan) October 20, 2022
#4
Pran jaye par safai na reh jaye 😖

— T 🫧 (@TaaniHere) October 20, 2022
#5
The best diwali safai award must goes to this lady only!

— Riju Mishra (@cricifreak) October 20, 2022
#6
Khatron ke Khiladi

— Ankit Chauhan (@sc_wonderer) October 20, 2022
#7
Yamraaj na aajaye kahi

— Prasun jha (@Prasunj52754874) October 20, 2022
#8
Wo angrezo ko dikhayengi ki saare India me aurato se aise zabardasti safaai karwayi jaatihai Diwali ke naam pe

— Yash Rawat (@YashRaw65727244) October 21, 2022
#9
13 din ke baad bhoj hoga 🤣🤣

— Amar Chandra Kumar (@Amarchandrakuma) October 20, 2022
#10
the clip shows the woman standing outside of a window on a ledge. She can be seen wiping the windows clean. Let us remind you that the house is not on the ground floor.

With the festival of lights approaching, people are on the mandatory task of Diwali ki safai. Several memes pic.twitter.com/kJOt9bhh1Y

— Log kya sochenge (@_Logkyasochenge) October 22, 2022
#11
Lakshmi Ji ka pata nahi..

mujhe terrace pe Yamraj Ji dikh rahe hai..

— MEMESwal (@Memeswal_) October 20, 2022
Well, we know you are also going to indulge in Diwali Ki Safai but please take care of yourself and don't do such stunts as they can be life-taking.
Share Your Views In Comments Below