Bollywood & TV
This Press Conference Against Salman Khan Ruined Vivek Oberoi's Career Overnight
There was a time when actor Vivek Oberoi was termed as the next superstar of Bollywood but destiny has different plans for him.
His performance in his debut movie "Company" was applauded by all and he also got a Filmfare award for it on February 21, 2003. In fact after "Saathiya", it was confirmed that he was going to taste the stardom very soon.
But then Aishwarya Rai came in his life and they both were seen together at various occasions. Although Aishwarya never accepted that she was seeing Vivek, the latter had sometimes hinted in positive in the past.
Earlier, Aishwarya was having an affair with Salman Khan but was upset with his over-possessive attitude and wanted to leave him. She got comforted by Vivek but this made Salman very angry and one night, he called Vivek.
As per Vivek, it happened on the night of 30th March, 2003, that Salman Khan called him 41 times, abused him, abused his father, called him a bad boy and linked him with various girls. The next day, on 31st March, Vivek called a press conference and spoke about the whole incident in front of mediapersons.
Watch The Video:
For More Videos, Subscribe Us Now
Click here to watch this video directly on YouTube
After this press conference, people from the industry started making distance from him as nobody wanted to get their name written in the bad books of Salman.
There came a time when Vivek had no work and the person for whom Vivek did all this, she also parted ways with him. In simple words, this brave act backfired heavily on Vivek and it was only he who suffered the most.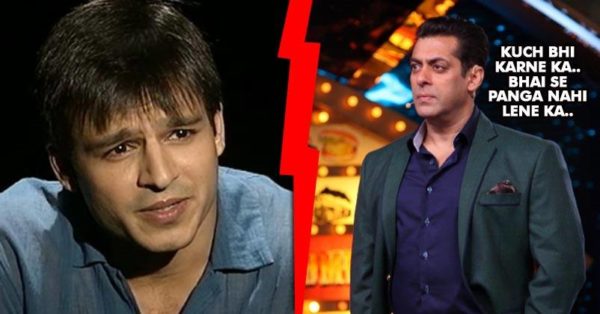 Vivek apologised to Salman not only personally but publicly as well but Salman was no mood to forgive him and Vivek missed the chance of making big in the Bollywood.
What do you have to say about it? Let us know.
Share Your Views In Comments Below