Bollywood & TV
Prince Harry & Meghan Markle Compared To Kabhi Khushi Kabhie Gham's SRK & Kajol After Their Split
It is quite difficult for the royal family of England and its members to stay away from limelight as media and people are always curious to know more and more about them. However, the recent development that has taken place in the royal family has left many in a surprised state as Prince Harry and his wife Meghan Markle, the former actress, have decided to get separated from the royal family.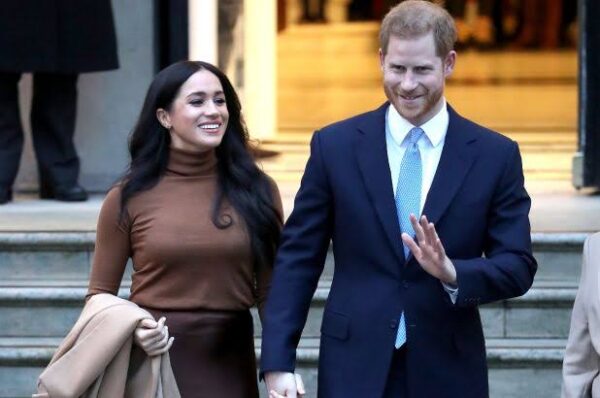 The official announcement regarding this decision was made by the Duke and Duchess of Sussex on Thursday. They have said that they want to work and become financially self-reliant, adding that they will be managing their time between UK and North America and keep on supporting the Queen and their patronages.
They also talked about the launch of a new charitable entity, the details of which will be available afterwards. As per the reports coming, it is being said that no other family member was aware of the decision or consulted before the announcement.
As the news of their separation or split went public, their wax statues at the Madame Tussauds London were also shifted to a different area from the area which is dedicated for the members of the royal family.
We've got to respect their wishes 🤷‍♂️ #Megxit pic.twitter.com/mb936VcqRd

— Madame Tussauds London (@MadameTussauds) January 9, 2020
Twitter was flooded with reactions on this matter but Indian Twitterati managed to find some humour in this development as well. They revisited the popular Bollywood movie "Kabhi Khushi Kabhie Gham…" and started comparing Prince Harry and Meghan Markle to Rahul and Anjali (the characters of the movie played by Shah Rukh Khan and Kajol).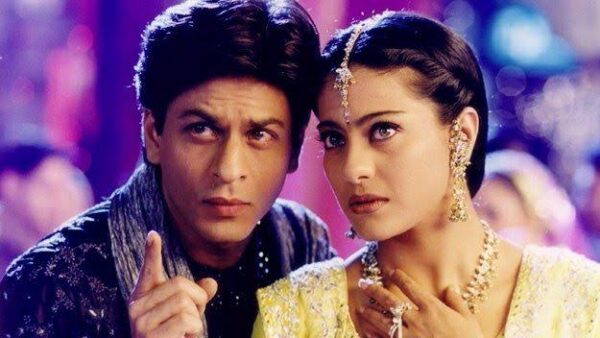 The comparison was made on the base that in the film, SRK and Kajol also started a new life after getting separated from the family as they got married against the wishes of Shah Rukh's rich family.
Here are some of the selected tweets:
#1
Same energy: guy leaves his wealthy family and his inheritance cuz of love #Megxit #K3G pic.twitter.com/3rQxKSiPsD

— Salokya Sarira (@SalazarSalokya) January 9, 2020
#2
The Royal Family story is very much the story of Kabhi Khushi Kabhie Ghum #K3G #HarryandMeghan pic.twitter.com/cQacqjZmU3

— Sohail Anjum (@sohailanjum) January 10, 2020
#3
So True I think everyone need to watch Kabhi Kushi Kabhi Gham #K3G best & my favourite Bollywood film. LOOOL so true tho super rich Indian son marries poor girl get cut off from money and moves from Delhi to London and then becomes rich in London 😂😂😂. #megexit #HarryandMeghan https://t.co/KCPoO9uMS8

— Suraj Dey (@SurajDe37951816) January 10, 2020
#4
This is what's happening out there. Karan Johar saw this coming long back #K3G #Megxit https://t.co/EII3gJYrjF

— Rohit Khilnani (@rohitkhilnani) January 10, 2020
#5
The queen must be singing
Aaaaaaaa aaaaaaa aaaa Kabhi khushi kabhi gham….. https://t.co/MxygaLbrDp

— Dr. Bewda Rick (@SavageRaptor7) January 9, 2020
#6
People comparing Meghan-Harry to Rahul-Anjali's plot in K3G.
Yup, can totally imagining Will going to Canada to get back his brother, dancing with Kate to You are my Soniya. Charles and Camilla joining in for Bole Chudiyaan and oh, and the Queen dies. Plausible

— FiFi 🐘 (@Alfifius) January 10, 2020
#7
So the Queen is buddha Raichand? Holy shit 😂

— el nano (@nehasaidwhat) January 9, 2020
#8
"The raichand family" 😭😭😭facts bet you the queen goin off to Harry about parampara https://t.co/EFBvzmr3WZ

— Rumneeek (@rumneeek) January 9, 2020
#9
They're breaking away from one of the biggest Collectives on the Planet. Also, after #Megxit K3G makes so much sense. @awryaditi https://t.co/OrsqiYWVVk

— Pokhraj Roy (@PokhrajRoy) January 9, 2020
#10
This is full blown kabhi khushi kabhi gham. 10 years later, William's going to be flying to America saying 'chandu ki chachi' to Meghan https://t.co/q4p7a7ylEP

— Raz (@raztweets) January 9, 2020
What do you have to say in this regard? Let us know.
Share Your Views In Comments Below